Top 5 Current Affairs: 28 February 2019
The Geneva Conventions are a set of international treaties agreed to between 1864 and 1949 that establish the standards of international law for humanitarian treatment in case of war. The conventions ensure that warring nations conduct themselves in a humane way with non-combatants such as civilians and medical personnel, as well as with prisoners of war.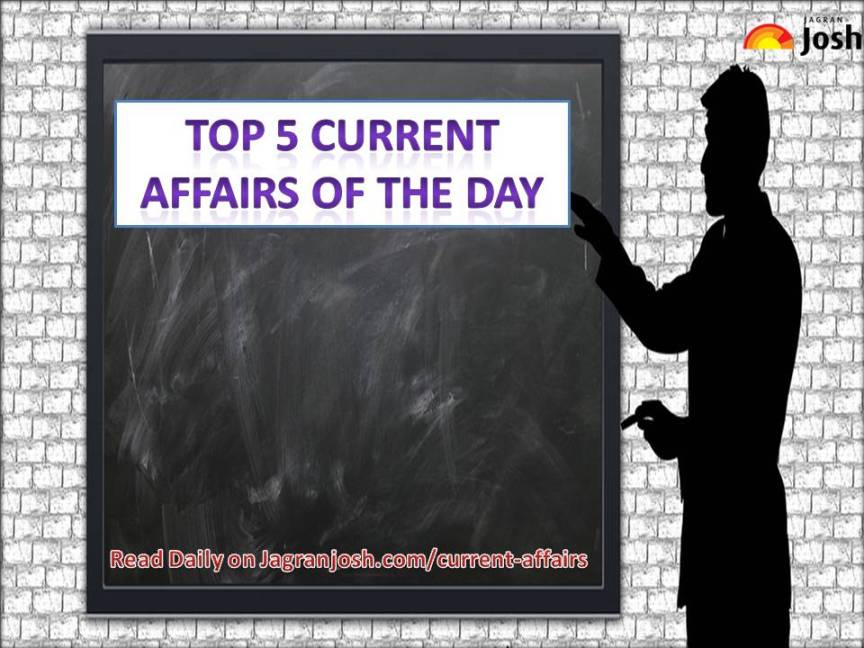 Top 5 Current Affairs: 28 February 2019
Geneva Convention: How will it help India bring back captured IAF Pilot?

The Union Ministry of External Affairs has confirmed that during an aerial engagement with Pakistani fighter jets on February 27, 2019, India lost one of its MiG-21 aircraft. The fighter jet was shot down in Pakistan-occupied Kashmir and its pilot, an Indian Air Force Wing Commander was taken into custody by Pakistan.

The incident occurred when the Indian Air Force swiftly responded to Pakistan's attempt to target its military installations along LoC and shot down one Pakistani fighter aircraft, F-16. According to sources, at least ten Pakistani fighter jets were seen heading for military targets along LoC but they were forced to retreat without causing any damage in India.

National Science Day 2019 observed; Shanti Swarup Bhatnagar Prize to be conferred

The National Science Day 2019 was observed across India on February 28, 2019 to mark the discovery of the Raman Effect by Indian physicist Chandrasekhara Venkata Raman (CV Raman).

This year celebrations of the Day were organised by the Department of Science & Technology (DST). On the occasion of National Science Day 2019, Prime Minister Narendra Modi will confer the Shanti Swarup Bhatnagar Prize for Science and Technology for the years 2016, 2017 and 2018 to the awardees.
The Shanti Swarup Bhatnagar Prize is named after the founder Director of the Council of Scientific & Industrial Research (CSIR), Dr. Shanti Swarup Bhatnagar.

Union HRD Ministry launches Scheme to provide apprenticeship opportunities to graduates

The Union Minister for Human Resources Development, Prakash Javadekar on February 27, 2019 launched the 'Scheme for Higher Education Youth in Apprenticeship and Skills' (SHREYAS) for providing industry apprenticeship or training opportunities to fresh graduates of 2019.

Launched primarily to skill non-technical students of BA, BSc. BCom courses, the SHREYAS programme intends to introduce BA, BSc, and BCom (Professional) courses in the higher educational institutions.

The scheme aims to boost the employment skills of Indian youth by providing them with 'on the job work exposure' through the National Apprenticeship Promotional Scheme (NAPS) and the National Career Service (NCS).

Indian Railways launches new facility; Rail passengers can now view reservation chart, vacant berths online

Union Minister of Railways & Coal, Piyush Goyal on February 27, 2019 launched a new facility for Public Viewing of Train Charts and Vacant Berths to enhance travel experience and bring greater transparency for Indian Railway passengers.
With this, rail passengers can view the information about reservation chart and vacant berths through IRCTC website. The user-friendly interface will give a graphical representation of the train coaches and berth-wise accommodation status. The system displays coach layout of 9 classes used in the reserved trains of Indian Railways and more than 120 different coach layouts have been incorporated.

Transport Minister to launch project to connect Ring Road-DND Junction with Delhi-Mumbai Expressway

Union Minister for Road Transport & Highways, Shipping and Water Resources, River Development and Ganga Rejuvenation, Nitin Gadkari will lay the foundation stone for a six-lane National Highway (NH) project at Kalindi Kunj-Meethapur Road in Delhi on March 1, 2019.

The highway will start at Ring Road- DND Flyway junction and will pass through Kalindi bypass and Faridabad-Ballabhgarh bypass. It will finish at the interchange of Delhi-Mumbai Expressway at Kundli-Manesar–Palwal (KMP) Expressway.
The project will have 3+3 lane service roads on either sides for about 29 km, 7.350 km of elevated section with two level crossings at four locations of Metro line, 18 new underpasses, and nine interchanges with improved junctions.