US President signs order to temporarily suspend immigration to US amid COVID-19 outbreak
Donald Trump has decided to temporarily suspend immigration to the United States over coronavirus concerns.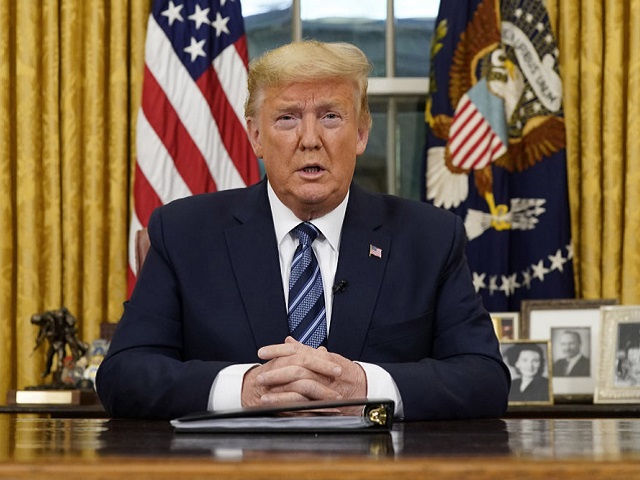 Donald Trump
US President Donald Trump signed an executive order on April 22, 2020 to temporarily suspend immigration into the United States. Trump had made the announcement through Twitter on April 20. He had tweeted saying that the decision has been taken in light of the attack from the invisible enemy and to protect the jobs of the American citizens.
The US President stated that the move was necessary to help Americans get back to work in an economy, impacted deeply by coronavirus pandemic. Trump said that this will ensure that all unemployed Americans are first in line for jobs when the economy opens.
The announcement drew criticism from the Democrats, who accused the President of creating a distraction from a slow and faulty response to the coronavirus. As per other experts, the order will simply delay the issuance of green cards for immigrants.
Objective
The US President justified his announcement by saying that he was doing this to protect the US workforce. Currently, millions of Americans are facing unemployment after several companies laid off their employees amid nationwide lockdown to stop the rapid spread of novel coronavirus.
Exceptions
• The executive order includes exceptions including those immigrants who are currently working in the country and those seeking to work in the medical field as doctors or nurses.
• The exceptions also include the spouses and minor children of the American citizens.
• The order also will not have an impact on the thousands of temporary work visas issued by the country each year.
Donald Trump's long-term policy goal fulfilled?
The curb on immigration was the US President's long-term policy goal, which has been made possible due to the ongoing health and economic crisis caused by COVID-19 pandemic. Trump had run his 2016 Presidential campaign on the promise of cracking down on illegal and legal immigration into the United States, saying that the foreign workers compete with Americans for jobs and lead to reduction in wages as they are willing to work for lower pay.
Background
The White House has refused to provide further details on the matter such as the legal basis of the order and its timing. Immigration has been largely restricted in the United States due to the various border restrictions and flight bans in the wake of the COVID-29 pandemic.
Trump has imposed travel restrictions on Canada, China, Europe and Mexico to curb the rapid spread of the virus. The US State Department had temporarily suspended routine visa services last month at embassies and consulates.
The US Citizenship and Immigration Services has also suspended routine in-person services and is offering just some emergency services.