World Wildlife Day 2023 Observed Today, Know its Evolution, Theme, Importance & More
The UNGA declared March 3 as the UN World Wildlife Day to spread awareness of wildlife protection. This day is also the symbol of the 50th anniversary of the Convention on International Trade in Endangered Species of Wild Fauna and Flora (CITES). Read more about its glory and why to celebrate this day.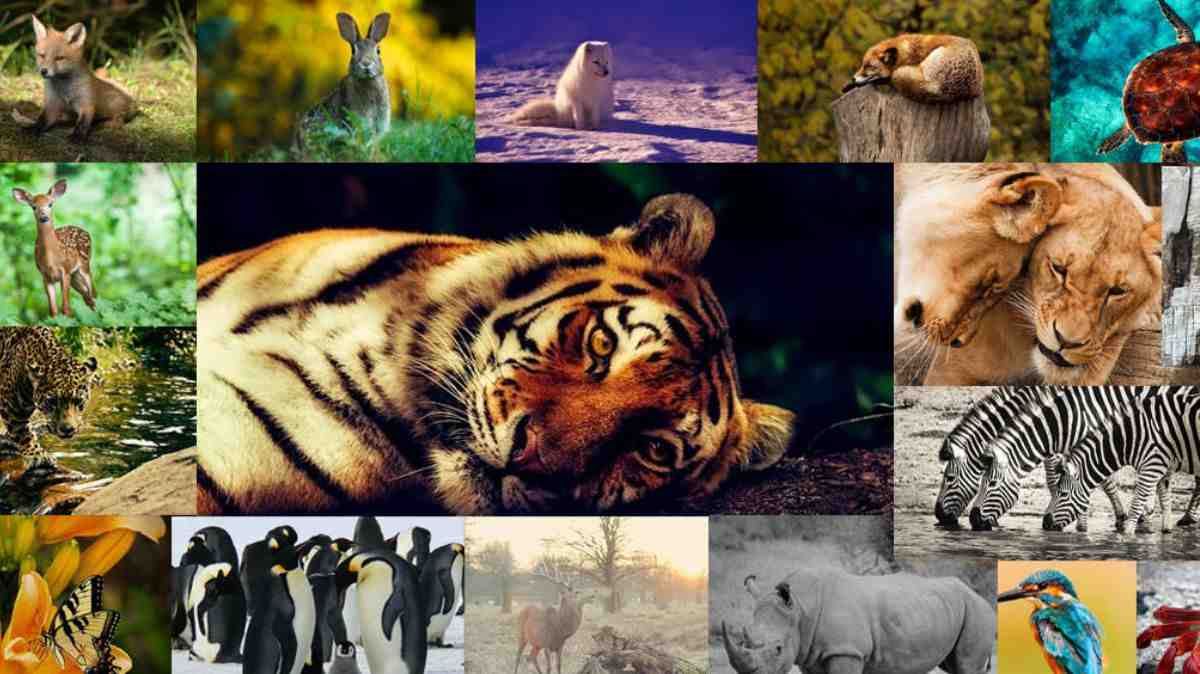 World Wildlife Day 2023
World Wildlife Day (WWD) is celebrated worldwide on March 3 as came into light in the year 2013 by the United Nations General Assembly (UNGA). This day is observed annually to underline the conservation and protection of diverse wildlife across the globe.
Also, on March 3 revives the 50th Anniversary of the Convention on International Trade in Endangered Species of Wild Fauna and Flora (CITES).
WWD Theme 2023
As per the WWD, the theme for the present year 2023 will be 'Partnerships for Wildlife Conservation'. March 3 is celebrated to highlight all conservation efforts ranging from intergovernmental to local scale.
Furthermore, wildlife preservation also includes marine life and oceans. It encourages collaborations with businesses as well as promotes funding conservation activities for the beauty and variety of Flora & Fauna. Additionally, in order to recover the loss of biodiversity, successful business partnerships are advised to implement strategies for rich biodiversity.
Over a million species of wild flora & fauna are threatened with extinction.

Friday's #WorldWildlifeDay is an opportunity to draw attention to the importance of collective action to create more sustainable relationships between humans, nature & wildlife. https://t.co/pZvYZDFQxf pic.twitter.com/Ir8LtBotoY

— United Nations (@UN) March 2, 2023
History & Purpose
The United Nations General Assembly (UNGA) announced March 3 as the UN World Wildlife Day in 2013. This was initiated so that people get to know about the infinite value and importance of Wildlife and come up with ways to preserve the treasure on Earth.
The Convention on International Trade in Endangered Species of Wild Fauna and Flora (CITES) was formulated in 1973 on this day and today i.e. March 3, 2023 (Friday) commemorates the 50th Anniversary of CITES.
The purpose of the celebration of World Wildlife Day is also for the love and care of a plethora of species that inhabit the planet and to raise voices against the tribulations faced by animal species and all other living organisms.
Why do we need Wildlife?
A multitude of people largely benefitted from the use of wild species for food, medicines, and energy, among several other contributions of wildlife in day-to-day lives. All kinds of biodiversity keep the ecosystem functioning. Hence, to sustain the overall balance on Earth, wildlife is required and must be preserved.
With the rising population and their needs, billion of species like plants, animals, etc are facing extinction. World Wildlife Day (WWD) is considered an opportunity to honour the beauty and diversity of wildlife and to spread consciousness about the many advantages that their preservation offers to humanity.
It is also a reminder of the urgent need to increase efforts to combat wildlife crime and species extinction prompted by humans which have negative effects on the economy, the environment, and society. Sustainable Development Goal 15 is focused on restoring, and protecting biodiversity and terminating further losses.
About CITES
The Convention on International Trade in Endangered Species of Wild Fauna and Flora (CITES) is regarded as a multilateral pact between governments. Its major aim is to safeguard the international trade in wild animals and plants that do not put the life of species at risk.
CITES emphasizes the sustainability of endangered species and further ensures to curb overexploitation of these living organisms.
It grants protection to over 37,000 wildlife species including animals and plants. It also covers the protection of wildlife products which are derived from them such as food products, exotic leather goods, medicines, etc.
World Wildlife Day is a reminder to value and protect the diversity of our planet. India has already made significant progress in this aspect under the visionary leadership of @narendramodi Ji.

May we all join hands to make lives easier for the species that call our planet home.

— Amit Shah (@AmitShah) March 3, 2023
Wildlife Protection Act 1972
Along with the Union Ministery of Environment, Forests and Climate Change, the Wildlife Crime Control Bureau in India is a statutory body under the Ministry that is specifically organised to take action against wildlife crime across the nation. It provides assistance and also advises the customs authorities in the inspection of the consignments of Flora and Fauna in accordance with the provisions of the Wild Life Protection Act of 1972.
There are around 184 parties to the CITES convention including India at present. The CITES Secretariat is chaired by the United Nations Environment Programme (UNEP) located st Geneva, Switzerland.
Also Read: WPL 2023 to Commence on March 04, Get Match Schedule, Ticket Booking Anthem Details Here
Take Weekly Tests on app for exam prep and compete with others. Download Current Affairs and GK app
एग्जाम की तैयारी के लिए ऐप पर वीकली टेस्ट लें और दूसरों के साथ प्रतिस्पर्धा करें। डाउनलोड करें करेंट अफेयर्स ऐप
Android
IOS