Zimbabwe Cricket suspended from ICC with immediate effect
Zimbabwe Cricket: ICC has suspended Zimbabwe Cricket with immediate effect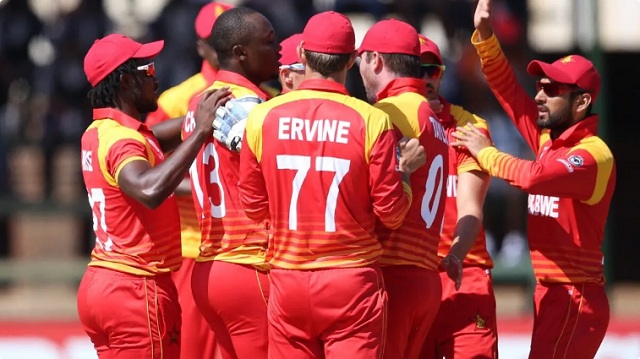 Zimbabwe Cricket suspended from ICC with immediate effect
Zimbabwe Cricket: Zimbabwe cricket has been suspended by the International Cricket Council (ICC) with immediate effect. With this, Zimbabwe will be out of all ICC tournaments including the upcoming T20 World Cup. The decision was taken by the ICC board during the ICC Annual Conference in London on July 18, 2019.
Zimbabwe Cricket, which is a full member of ICC, was suspended after it breached the ICC Constitution by failing to provide free and democratic elections and ensuring that there is no government interference in its cricket administration. "We do not take the decision to suspend a Member lightly, but we must keep our sport free from political interference," said ICC Chairman Shashank Manohar on the suspension. He further stated that the ICC cannot allow such serious breach to continue unchecked and it wants cricket to continue in Zimbabwe by following the ICC Constitution.
Zimbabwe Cricket suspension: How will it impact the Zimbabwe cricket team?

Following ICC suspension, Zimbabwe cricket will lose out on ICC funding and its national cricket team will be banned from all ICC events including the upcoming T20 World Cup. The men's T20 World Cup qualifier will be held in October 2019. The Zimbabwe national cricket team had failed to qualify for World Cup 2019 for the very first time.
Concussion replacements to be included in ICC playing conditions
The ICC has also decided to introduce concussion replacements following successful trials in domestic cricket from August 1, 2019. The concussion replacement player will need to be a "like-for-like substitute" and the replacement will be need to be approved by the Match Referee. The change will be introduced from August. Hence, it will come into affect around the time when the first Ashes test will begin at Edgbaston.
The ICC has also altered the punishment for maintaining a slow over-rate. The captains will no longer face suspension for breaches, instead, the players will face point deductions in the ICC Test Championship.