Brain Teaser For Fun: Can you help the Police to solve this Robbery case within 3 Minutes? Try Your Luck!
It seems Police need some help to solve the existing robbery case. Take this challenge to test your visual sharpness and cognitive skills. Clock is Ticking Faster!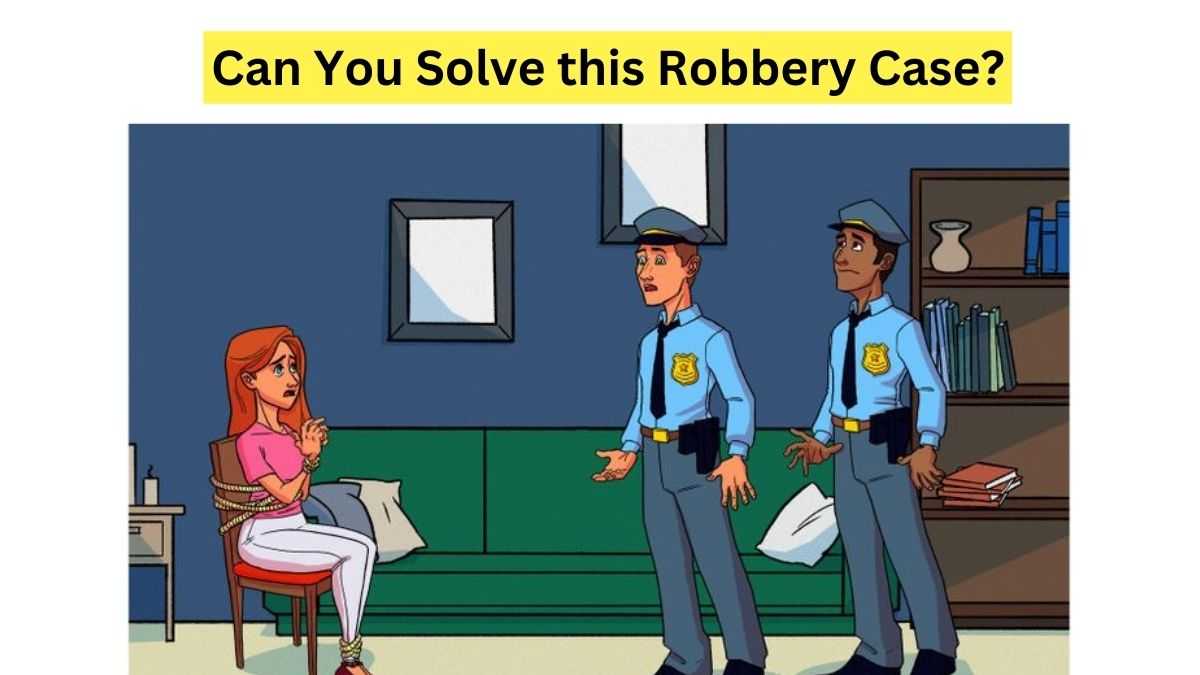 Solve this Robbery Case.
A woman requested the police to visit her home right away over the phone. When they got there, she informed them that a man wearing a black mask had broken into her house. He tied her up, stole all of her money, and then vanished. She was arrested for false reporting because the police did not believe her story. Why?
And to answer this WHY, you need to solve this brain teaser. A brain teaser usually tests abilities like creativity and great observational skills instead of mathematical formulas and equations. As a result, it will strengthen the connection between brain cells, increases mental agility, and help with short-term memory issues. Now, get into action and help sheriffs solve this robbery case.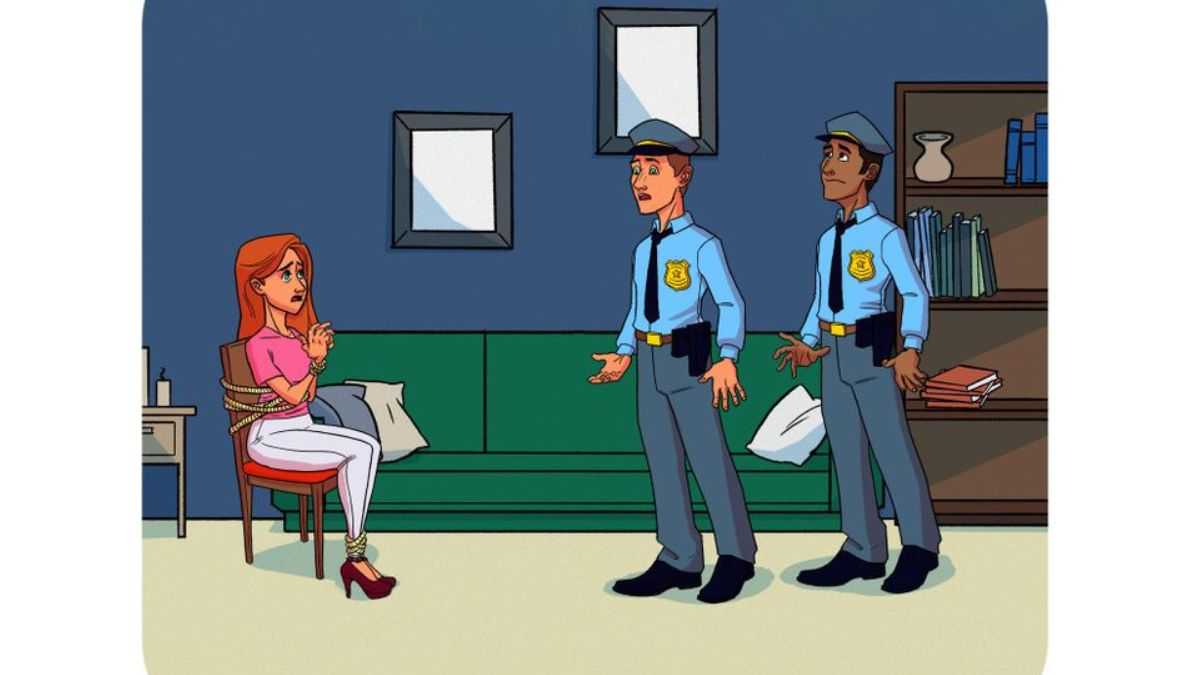 Source: Brightside.com
Can you find out who is the thief in the picture?
Brain teasers occasionally demand unconventional thinking, but they also occasionally require excellent qualitative and quantitative skills. According to the image above, you need keen vision and observational abilities to find the thief. Seriously, it is very simple; all you have to do is strain your brain power, and focus all around.
And this simple mental exercise will reveal a wealth of knowledge about the structure and power of the brain.
Brain Teaser For IQ Test: Can you find the cute little Bunny lost among the Cluster of Cats within 15 seconds?
Look for the Brain Teaser answer here:
Essentially, a brainteaser is a puzzle that requires creative and logical thinking. Your capacity to think and decision-making will thus improve with each trial. The brain game will also help you solve problems and develop critical intuitions.
Remember, the goal for you is to find the lost bunny. Easy, right?
But I forgot to tell you, you just have 5 minutes, ok I am giving you 3 minutes more to find the Anomaly.

Tick…
Tock…
Tick…
Brain Teaser For IQ Test: Can you Find the soccer ball hidden in the Bamboo of Pandas within 17 seconds? Try Your Luck!
Enough of suspense and the low-key music in the background, let's jump to the answer.
The image shows a lady tied to a chair whereas, two policemen are standing next to her. And to achieve your goal simply divide the non-uniform image into sections(imaginary) to not miss any clues and hints. Use all your skills like logical reasoning, observational power, and other skills to conclude this mental exercise.
Do You Know?
In Malden, Massachusetts, on December 15, 1863, a man entered a bank, shot the 17-year-old bookkeeper, and stole $3,000 in large bills and $2,000 in small bills. The bank's directors offered a $6,000 reward for information leading to the murderer's capture. According to reports, this was the nation's first armed bank robbery.
Coming back to the Brain Teaser…
I Am Sure You Are Done!
It Was Easy!
But if you are still struggling with the answer, please look at the picture below to learn about the robbery case solution.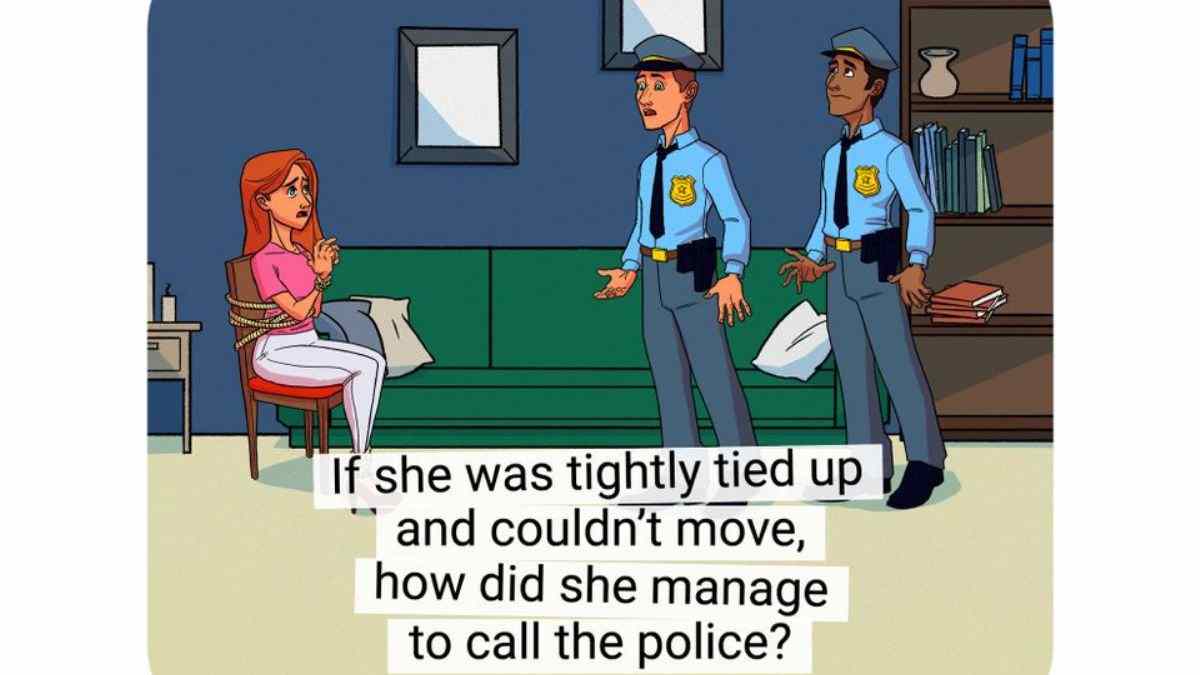 Source: Brightside.com
It was Fun, right? And to have more of these, keep a tab on JagranJosh to improve your cognitive, and problem-solving skills and memory sharpness.
Brain Teaser For Fun: Only 2 Out 5 can spot the actual mistake in the Breakfast picture within 13 seconds. Are You One of Them?