How Facebook plans to make Libra a global currency?
On 18 June, 2019, Facebook announced to launch a new type of digital money, its long awaited crytocurrency plans Project Libra. If this is successful then users will be able to do transactions at nearly zero fees and also will be able to use wide variety of other merchants like Uber, Spotify and MasterCard. In addition company also announced to launch a new digital wallet known as Calibra, a separate subsidiary which will be operated by the Facebook and provide users a way to store and spend Libra. Let us find out what is Libra, why it is called Libra, how it can be used, is it safe to use etc.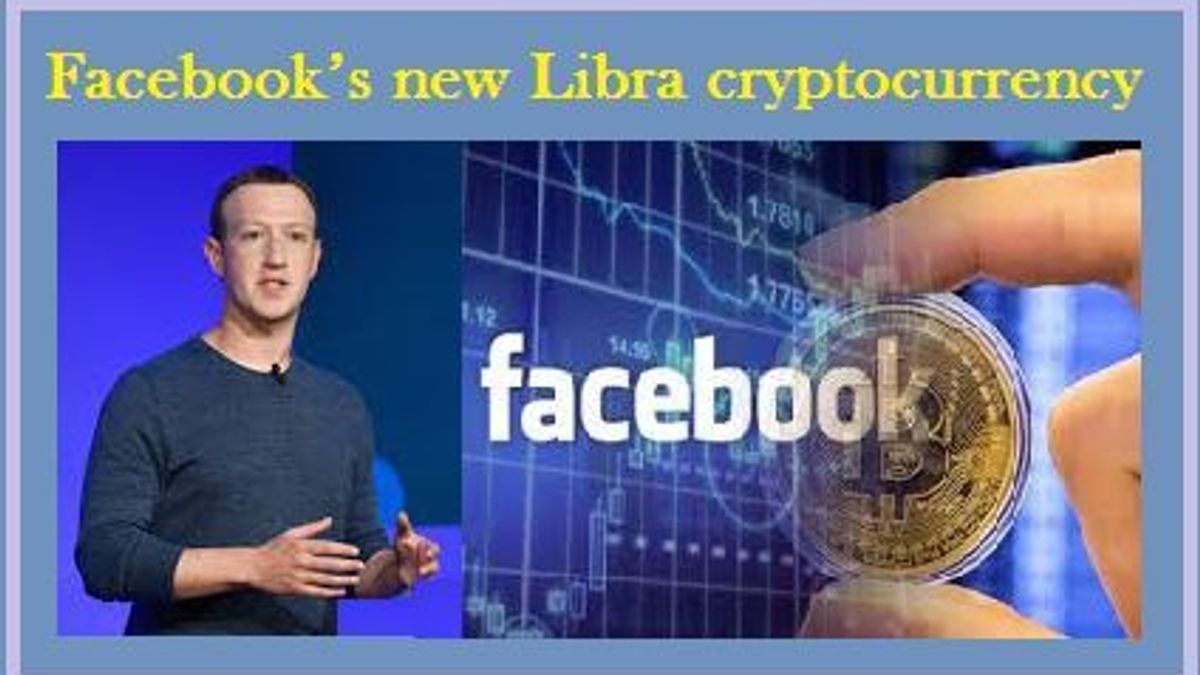 About Facebook's new Libra cryptocurrency
Facebook's announcement of launching a new cryptocurrency Libra will generate a platform for billions of people to do transactions and shopping. The Facebook's new crytocurrency Libra, will be secure blockchain-based system which is designed for ordinary users. According to the Facebook company "from the beginning, Calibra will let you send Libra to almost anyone with a smart phone, as easily and instantly as you might send a text message and at low to no cost."
Therefore, to launch a new e-wallet Calibra people can transfer money and make payments with nearly zero fees.Through this, they want to reach people without access to a bank account with the help of a cryptocurrency namely Libra all around the world.No doubt, the new technology will change the banking methods.
What is Libra?
According to Facebook Libra is a "global currency and financial infrastructure". That is, it is a digital asset made up by Facebook and powered by a new Facebook-created version which is an encrypted technology used by bitcoin and other cryptocurrencies known as blockchain.
Why Facebook's crytocurrency is known as Libra?
The word Libra comes from the basic Roman measurement of weight. The abbreviation lb for pound is derived from Libra, and the £ symbol originally comes from an ornate L in Libra.
What is the reason behind launching cryptocurrency?
Facebook wants to reach around1.7 billion people around the world who don't have access to a bank account.
Who are involved in Libra cryptocurrency?
With the Facebook, 27 other companies and organisations are the founding members. The main aim is to have at least 100 companies and organisations on board for its launch next year. Member of each association will manage one of the "nodes" or locations where transactions involving Libra are validated.
What is Checkpoint Tipline by WhatsApp and its Significance?
Companies in partners for payments are: Visa, Stripe and PayPal which will be able to help merchants accept Libra. Some tech companies that are on board are eBay, Lyft, Uber, Spotify and latin American payments platform Mercado pago that will be able to drive an adoption of acceptance of the currency. Apart from this, two European companies are also involved namely Iliad and Vodafone.
Venture capital investment companies that are involved and have experience with digital payments are: Andreessen Horowitz, Breakthrough Initiatives, Ribbit Capital, Thrive Capital and Union Square Ventures.
Further non profit and academic organisations on board that are helping people who don't have access to banking: Creative Destruction Lab, Kiva, Mercy Corps and Women's World Banking.
Four Blockchain companies are: Anchorage, Bison Trials, Coinbase and Xapo Holdings.
According to Marcus "the idea is that Libra has mass adoption and lots of trusted companies that want to join the journey. So, there is a chance of this becoming main stream".
Let us tell you that the above mentioned list of founding members have invested a minimum of $ 10 million to fund the operating cost of the nonprofit association and also to launch an incentive program to jumpstrat the underlying Libra Blockchain and to drive adoption of the currency.
How people will get Libra?
Currently, Facebook has not revealed about how the currency will be available at the time of launch but a hybrid approach will be there. Facebook's new cryptocurrency circles an "air drop", for handing out small amounts of currency for free in an effort to kick start the ecosystem. No doubt, this will be an important feature as it will fulfil its goal of bringing financial services to people that too without bank accounts.
How people can use cryptocurrency Libra?
After launching cryptocurrency, user can download a digital e-wallet namely Calibra that will allow people to send it to anyone with the help of a smartphone. It will be available in Messenger, WhatsApp and also as a standalone app. Till now it is not clear that in which country Facebook will launch it first but they said that almost anybody"" in the world will be able to download the app with the help of a smartphone.
What user can buy with the cryptocurrency Libra?
Facebook will launch e-wallet Calibra- cryptocurrency Libra for the users to send money and visaversa. Apart from this, facebook is interested to facilitate Libra at various vendors for day-to-day transactions. Uber and Lyft are the early investors in the project so, may be services on the app using Libra will be possible.
Is using Facebook's new cryptocurrency Libra safe?
Facebook claims that they will implement various technologies to prevent money laundering and fraud. According to facebook ""We will be using all the same verification and anti-fraud processes that banks and credit cards use, and we'll have automated systems that will proactively monitor activity to protect and prevent fraudulent behaviour". There will be "live support" to help the users in case of fraud or who lose access to accounts. Facebook has offered refunds.
How Facebook will make money through this?
According to Facebook, Libra will be sustained through a small charge per transaction on the blockchain. Some of the charges will also be transferred to the vendors who can then absorb the costs themselves or relay them to users.
Hope, you will get an idea about the facebook's new cryptocurrency Libra and e-wallet Calibra.
World Wide Web: Invention, History and Uses