United States Independence Day 2019: Current event and History
Independence of United States is celebrated with fireworks and parades on 4 July every year. This day is also known as Fourth of July and is one of the biggest holidays of America. Do you know why on 4 July Independence Day of USA is observed? Let us have a Look!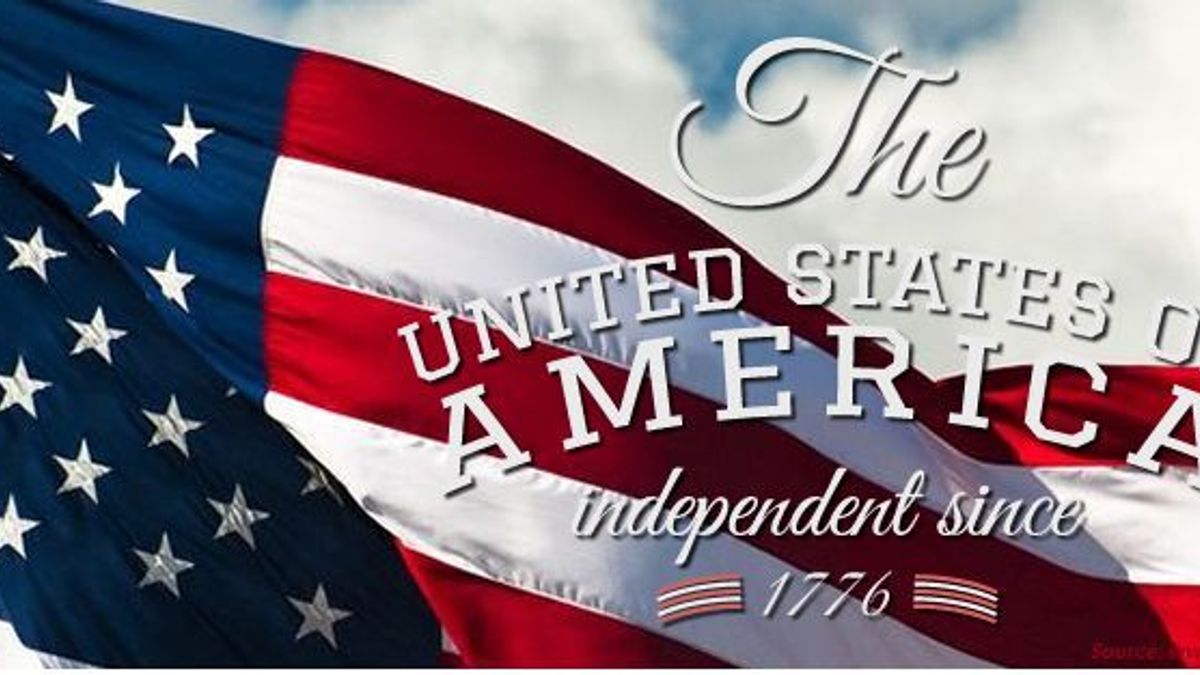 United States Independence Day 2018
This year marks the 243rd celebration of the American national holiday and commemorates the signing of the Declaration of Independence of the US in 1776.
Unites States of Independence Day was first celebrated on 1777 which was featured with stars and stripes. There is a federal holiday in the honour of the Declaration of Independence. On 4 July, 1776 the adoption of the Declaration of Independence by the delegates from the 13 colonies was commemorated. The Declaration was drafted by a committee consists of Benjamin Franklin, John Adams, Thomas Jefferson, Roger Sherman and Robert R Livingston.
This is an occasion for parties, barbecues, fireworks, fairs, picnics, concerts etc. celebrations in the United States of America. Do you know that this is the most significant national holiday in the American calendar with full of patriotic feelings.
United States Independence Day: History
In April 1775, Revolutionary War broke out. People in New England began fighting for their independence and were considered as radical. When the Continental Congress met at the Pennsylvania State House later known as Independence hall on 7 June in Philadelphia, the Virginia delegate Richard Henry Lee introduced a motion calling for the colonies' independence.
Then, on 2 July Congress secretly voted for independence from Great Britain and the final wording of the Declaration for Independence was approved on 4 July, 1776 and the document was published.
On 8 July, 1776 the first reading of the declaration document was made and on 2 August, 1776 delegates started signing the Independence declaration.
How many Countries's currency will change after the death of this person?
Independence Day was an unpaid holiday for the federal employees in 1870 but in 1941 it became paid holiday.
Interesting is that on 3 July, 1776 John Adams sent a letter to his wife Abigail while describing that about the how celebration should be done for the Independence Day. He suggested "pomp and parade, with shows, games, sports, guns, bells, bonfires, and illuminations" can be done on this day.
Note: Until 1791 the term "Independence Day" is not used. Native Americans lived in the country and each tribe had its own nation and government prior to the European settlers.
How Independence Day (United States) is celebrated in UK? Isn't it amazing!
It is not necessary to celebrate America Independence Day in America only. Events that take place in London regarding the celebration are:
Balthazar restaurant in Covent Garden celebrating America Independence Day by transforming into an American Pie Shop where you can pie your mates in the 'pie face game'.
Even, the Roadhouse in Covent Garden is hosting a Rockaoke special.
Celebration at M Victoria St is done by various types of food, fireworks, bucking bronco by serving up steaks and bourbon cocktails.
So, now we come to know about the America Independence Day, why it is celebrated, how it is celebrated etc.
Which Countries are the largest borrowers from the World Bank
History behind the tradition of Bonfire Night