Menstrual Hygiene Day 2019: Theme and Significance
Menstrual Hygiene Day creates awareness and change negative perception associated with menstrual hygiene. Do you know that women spend around 3,000 days of their lifetime menstruating. Let us read more about Menstrual Hygiene Day, phases of menstrual cycle and hormonal changes related to it.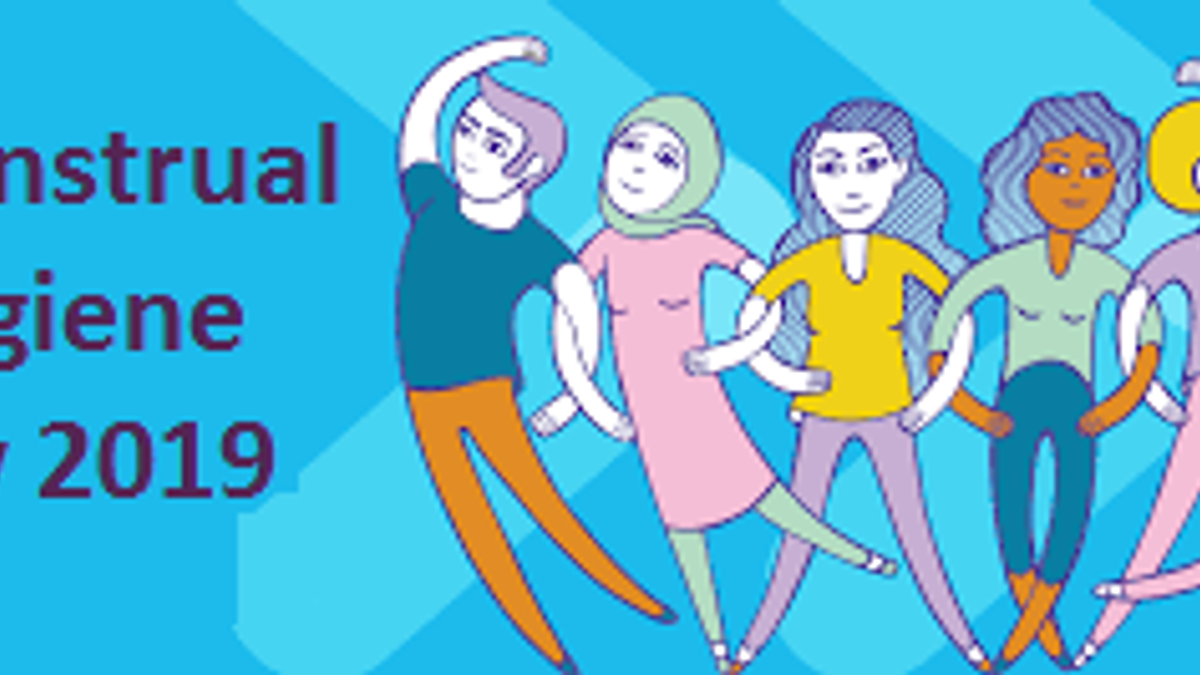 Menstrual Hygiene Day 2019: Theme and Significance
Menstrual Hygiene Day was initiated by a German based non-profit NGO WASH United in 2013 with an aim to benefit women globally.
As we know that poor menstrual cycle caused by a lack of education, persisting taboos and stigma, limited access to hygiene menstrual products and poor sanitation infrastructure, health, overall status of women and girls around the world. Due to which millions of girls and women are not able to reach to their potential.
Basically this day break the silence, raises awareness and change the negative social norms related to menstrual hygiene management. It focuses and raises attention to increase political priority and catalyse action globally, at national and local levels also.
Menstrual Hygiene Day 2019: Theme
The theme for Menstrual Hygiene Day 2019 is "Its time for Action."
The theme emphasises on the urgency of this public health issue and also highlights menstrual hygiene to empower the women and girls of the world so, that they can be able to unlock their economic and educational opportunities. In fact USAID's sanitation programs are designed to meet the specific needs of women and girls.
Let us tell you that in 2018, around 310 organisations educated 27.2 million girls across 134 countries and for 2019 projections are more. Participating organisations are committed to educate a total of 41.4 million girls all over the world. This is a year to year increase of 52%.
Do you know which Human Body Organs can be donated?
How women can maintain Menstrual Hygiene?
- It is recommended to change napkin every 4 to 5 hours. So, that irritation, rashes and urinary tract infection does not occur.
- Separate underwear for period or menstrual days.
- Wash every time when you use toilet. Because it is said that the outer skin of the vagina has folds which can cause accumulation of blood and may lead to bad odour. So, it is advised to wash regularly.
- It is recommended to discard sanitary napkins properly. So, that bacteria and infections does not spread.
- One method of sanitation is recommended. Some people use napkins with clothes or with other similar pads. But it should be avoided as it may leads to rashes and infections.
Phases of Menstrual Cycle
This cycle is divided in to four phases:
1. Menstrual Phase: In this phase that is Day 1 when period starts and it lasts 3 to 5 days normally.
2. Follicular phase: A matured egg follicle releases an egg from one of the ovaries. So, uterus starts preparation for another pregnancy.
3. Ovulatory phase: This is known as mid-cycle phase. In this phase ovulation takes place that day 13 to 17. End of Follicular phase along with ovulation is the fertilisation period.
4. Luteal phase: This is the post ovulation phase where the fate of corpus luteum is decided. If fertilisation occurs, pregnancy starts. If fertilisation does not occur then it is the onset of another cycle.
Changes of Hormones during Menstrual Cycle
Hormones are the chemical messengers present in our body. They are released by various endocrine glands and are responsible for many changes in a human body. We can say that Menstruation is a slave to certain hormones. Every phase of menstrual cycle is influenced by female hormones like estrogen, progesterone, Follicle Stimulating Hormone and LH. Some changes in the level of these hormones may decide the phase which a girl undergoes.
Women experience menstrual cycle every month. During this phase women approximately looses 20 to 80 mL of blood per cycle, according to some studies. So, it is suggested that women should consume healthy foods to make up this loss of blood. Foods that women can include in their diet are iron, protein, vitamin C. Also, a balanced diet which includes cereals, nuts, seeds, fibres, Vitamin B12, etc. to gain back lost of energy.
So, it is important to maintain hygiene during menstrual days for the women. And for it several organisations are providing education and help in removing negative taboos regarding it.
Various Glands and Hormones in Human Body