Micro Small and Medium Enterprises in India: Definition, Role and Performance
Micro, Small and Medium Enterprises (MSME) contribute nearly 8 percent of the country's GDP, 45 percent of the manufacturing output and 40 percent of the exports of India. Currently MSMEs are defined as per the MSME Act 2006.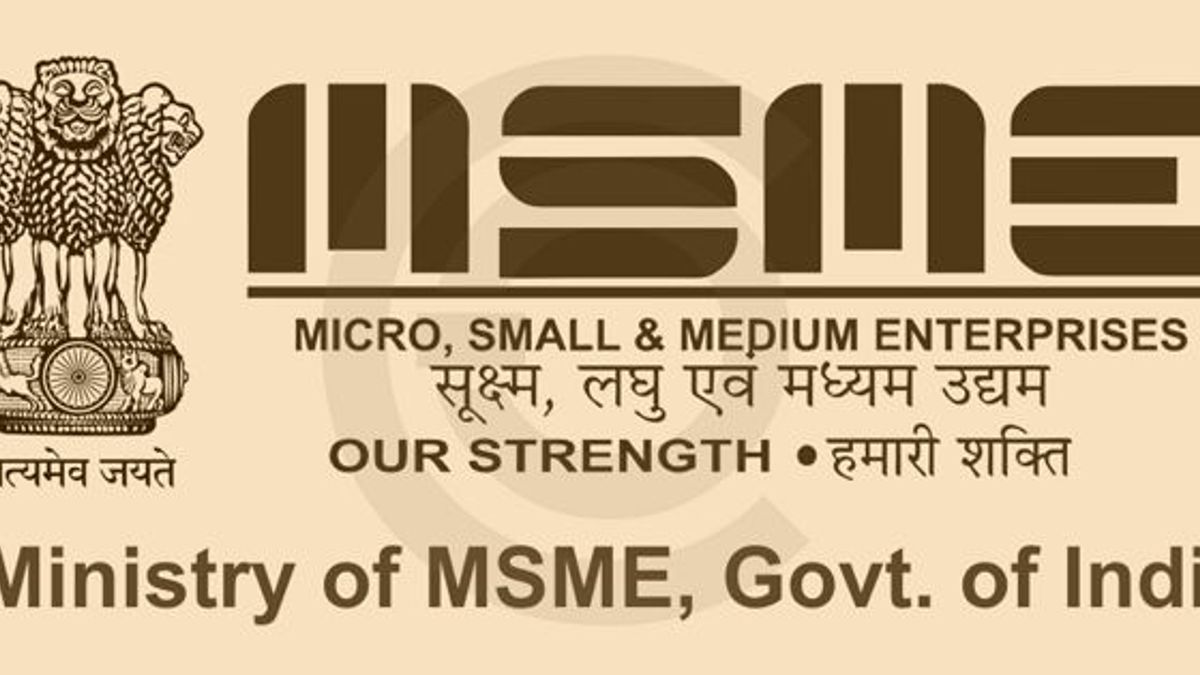 MSME Act-2006
The Micro, Small and Medium Enterprises (MSME) sector has been recognised as engine of growth all over the world. Many countries of the world have established a SME Development Agency as the nodal agency to coordinate and oversee all Government interventions in respect of the development of this sector. In the case of India, also Medium establishment has for the first time been defined in terms of separate Act, governing promotion and development of Micro, Small and Medium Enterprises (MSME) i.e. Micro, Small and Medium Enterprises (MSME) development Act, 2006 (which has come into force from 02nd Oct, 2006) the Office of Development Commissioner (Micro, Small and Medium Enterprises) functions as the Nodal Development Agency under the Ministry of Micro, Small and Medium Enterprises (MSME).
Defining MSES-MSMED Act, 2006
Definition of MSMEs

Manufacturing Sector

Micro enterprises

Annual turnover does not exceed Rs. 5 cr.

Small Enterprises

Annual turnover b/w Rs. 5 cr. To Rs. 75 cr.

Medium Enterprises

Annual turnover b/w Rs. 75 cr. To Rs. 250 cr.




Service Sector

Micro Enterprises

Annual turnover does not exceed Rs. 5 cr.

Small Enterprises

Annual turnover b/w Rs. 5 cr. To Rs. 75 cr.

Medium Enterprises

Annual turnover b/w Rs. 75 cr. To Rs. 250 cr.
Worldwide, MSMEs have been recognised as engines of economic growth. The overall contribution of small firms-formal and informal-to the GDP and employment remain about the same across low, middle and high- income group countries. As income increases, the share of the informal sector decreases and that of the formal SME sector increases. SMEs comprise over 90 per cent of all industrial units in Bangladesh contributing between 80 per cent and 85 per cent of the industrial employment and 23 per cent of the total civilian employment. The real importance of the SMEs, however, can be seen in China where over 68 per cent of the exports come from the SMEs.
Performance of MSME: units, Employment, Investment, Production and Exports
| | | | | | | |
| --- | --- | --- | --- | --- | --- | --- |
| S.N. | Year | Total working MSMEs (in lacs) | Employment (in lacs) | Fixed Investment (in cr.) | Production (current price, in cr) | Exports (cr) |
| 1 | 2004-05 | 118 | 287 | 178699 | 429796 | 124417 |
| 2 | 2005-06 | 123 | 294 | 188113 | 497842 | 150242 |
| 3 | 2006-07 | 261 | 595 | 500758 | 709398 | 182538 |
| 4 | 2007-08 | 272 | 626 | 558490 | 790759 | 202017 |
| 5 | 2008-09 | 285 | 659 | 621753 | 880805 | 224136 |
| 6 | 2009-10 | 298 | 695 | 693835 | 982919 | 243620 |
| 7 | 2010-11 | 311 | 732 | 773487 | 1095758 | 256621 |
Source: Ministry of MSME
The Role and Performance of MSMEs in Indian Economy
Indian Small and Medium Enterprises (SME) sector has emerged as a highly dynamic sector of the Indian economy over the last six decades. SMEs not only play important role in providing huge employment opportunities at comparatively lower capital cost than large industries but also help in industrialization of rural areas. SMEs are complementary to large industries as complementary units and this sector contributes enormously to the socio-economic development of the country.
The Sector consisting of 36 million units, as of today, provides employment to over 80 million persons. The Sector through more than 6,000 products contributes about 8% to GDP besides 45% to the total manufacturing output and 40% to the exports from the country. The SME sector has the potential to spread industrial growth across the country and can be a major contributor in the process of inclusive growth.
SMEs also play a prominent role in Nation development through high contribution to Domestic Production, Significant Export Earnings, Low Investment Requirements, Operational Flexibility, Location Wise Mobility, Low Intensive Imports, Capacities to Develop Appropriate domestic Technology, Import Substitution, Contribution towards Defence Production, Technology – Oriented Industries, Competitiveness in Domestic and Export Markets thereby generating new entrepreneurs by providing knowledge and training.
Despite their high enthusiasm and inherent capabilities to grow, SMEs in India are also facing a number of problems like:
I. Sub-optimal scale of operation
II. Technological obsolescence
III. Supply chain inefficiencies, increasing domestic & global competition
IV. Working capital shortages
V. Not getting trade receivables from large and multinational companies on time
VI. Insufficient skilled manpower
To survive with such issues and compete with large and global enterprises, SMEs need to adopt innovative approaches in their operations. SMEs that are innovative, inventive, international in their business outlook, have a strong technological base, competitive spirit and a willingness to restructure themselves can withstand the present challenges and come out successfully to contribute 22% to GDP. Indian SMEs are always ready to accept and acquire new technologies, new business ideas and automation in industrial and allied sectors.