Priyanka Gandhi Biography: Birthday, Early life, Education and Political Career
Priyanka Gandhi is the daughter of the current leader of Indian National Congress, Sonia Gandhi and former Prime Minister Rajiv Gandhi. She is an Indian Politician. Let us read about Priyanka Gandhi's early life, education, married life, and political career.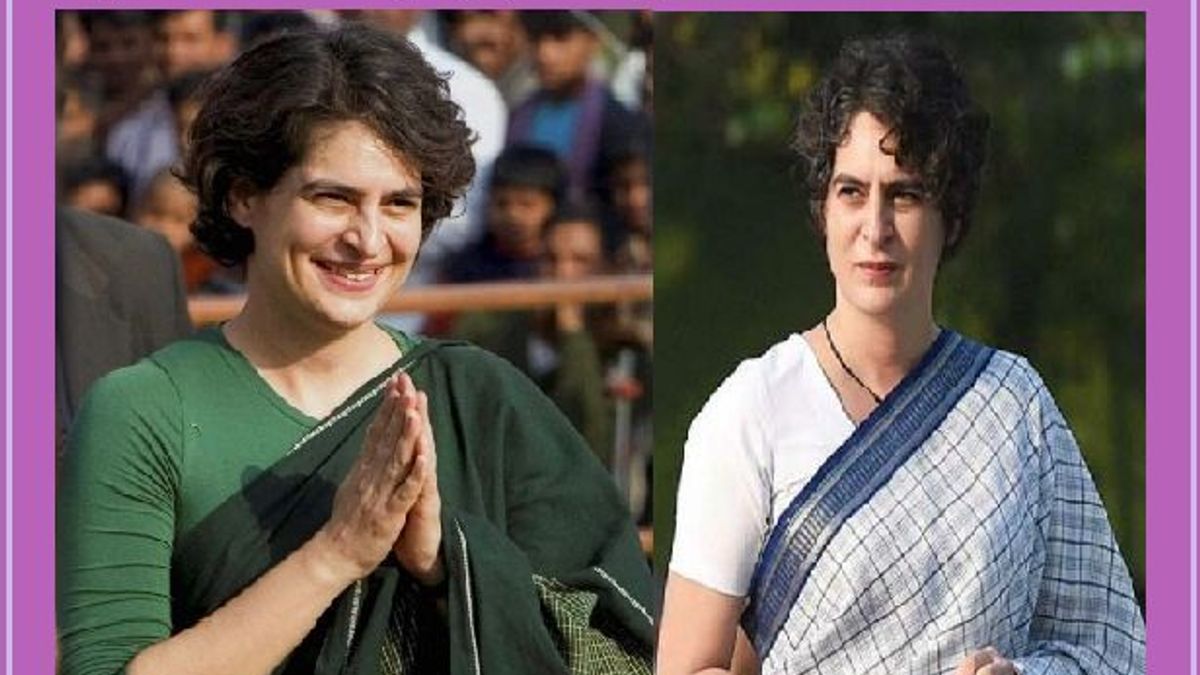 Priyanka Gandhi Biography
Priyanka Gandhi or Priyanka Gandhi Vadra since her childhood has been brought up amongst leaders due to the legacy of Nehru-Gandhi clan. She believes to serve people and no doubt is the pillar behind the Indian National Congress.
Born: 12 January, 1972
Place of Birth: New Delhi, India
Father: Rajiv Gandhi
Mother: Sonia Gandhi
Husband/Spouse: Robert Vadra
Children: Rehan and Miraya
Education: M.A from Delhi University
Political Party: Indian National Congress (INC)
Profession: Political Campaigner
She is an Indian Politician and a grand-daughter of former Prime Minister Indira Gandhi and Feroz Gandhi. Her father and mother are Rajiv Gandhi and Sonia Gandhi. She is a member of the Indian National Congress. She is a unique personality in her own right and is often compared with her grand-mother. She has given her first speech at the age of 16 which shows that leader quality is inbuilt and it comes from hereditary. As we know that she was not much active in Politics until 2019.
Priyanka Gandhi: Family and Early life
Priyanka Gandhi or Priyanka Gandhi Vadra was born on 12 January, 1972 in a Nehru-Gandhi family. She is a daughter of Rajiv Gandhi and Sonia Gandhi. Her father was the Prime Minister of India and mother was the President of Indian National Congress. Rahul Gandhi, President of Indian National Congress is a brother of Priyanka Gandhi. She is over two years younger to her brother Rahul Gandhi. She married a businessman, Robert Vadra on 18 February 1997 and is a mother of 2 children namely Rehan and Miraya.
10 Interesting facts about Rajiv Gandhi
Let us tell you that Sanjay Gandhi was her uncle who died in 1980 due to Aircraft crash and Maneka Gandhi is her aunt and a politician of right-wing political party, BJP and a Union Cabinet Minister for Women and Child Development in the Government of PM Narendra Modi. Varun Gandhi is the cousin of Priyanka Gandhi and is a politician of BJP.
Priyanka Gandhi: Education
She completed her primary and higher education from the Modern School and Convent of Jesus and Mary, New Delhi. She did graduation in subject Psychology and then MA in Buddhist studies in 2010.
Priyanka Gandhi: Political life
She did not remain active in politics until January 2019 but she is popular in Amethi and Raebareli constituency. Do you know that in 2004, she was the manager of her mother's campaign in Uttar Pradesh assembly election? She also helped Congress Party for 10 seats in Amethi-Raebareli region in 2007 Uttar Pradesh assembly election. She was appointed as the General Secretary of Congress Party in the charge of eastern Uttar Pradesh on 23 January, 2019 for upcoming Lok Sabha elections.
Some interesting facts about Priyanka Gandhi or Priyanka Gandhi Vadra
- At the age of 16 or 17 years she delivered her first speech which shows her inherit quality of a leader.
- Priyanka Gandhi is a follower of Buddhism and a practitioner of Vipasana which was taught by S.N Goenka. She is a strict disciplinarian person.
- She married to her childhood love Robert Vadra. He is a businessman from Delhi. They both married on 18 February, 1997.
Robert Vadra's sister Michelle was the classmate and good friend of Priyanka Gandhi.
- Hobbies of Priyanka Gandhi are cooking, reading and photography.
- It is said that after the assasination of Priyanka's Grandmother Indira Gandhi she had to drop her studies and was schooled at home only.
- In radio operating, Priyanka Gandhi Vadra has tried her luck.
- She also serves as Trustee of Rajiv Gandhi Foundation.
So, we can say that Priyanka Gandhi is an influential personality, strict disciplinary, a good mother and a General Secretary of AICC for Uttar Pradesh East.
Ramnath Kovind: 10 facts about 14th President of India