Who is Vivek Ramaswamy, the Indo-American running for US Presidential Election 2024?
Vivek G. Ramaswamy is an American entrepreneur, author, and conservative political activist. He has announced his candidacy for US President Election 2024.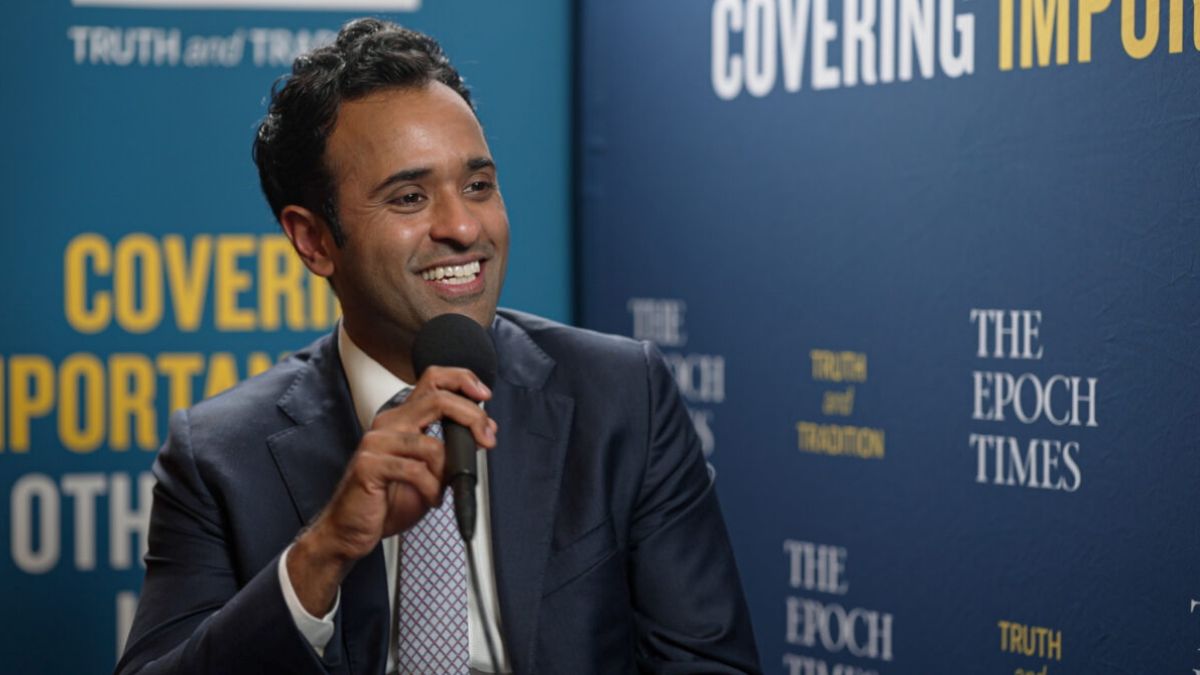 The Indian-American Vivek Ramaswamy will contest for US Presidentship in 2024 Election.
Vivek Ramaswamy, an Indian-American tech entrepreneur, declared himself a candidate for the 2024 presidential election. Following former US ambassador to the UN Nikki Haley's entry into the Republican presidential primary race, he is the second nonianted Indian-American.
We've celebrated our "diversity" so much that we forgot all the ways we're really the same as Americans, bound by ideals that united a divided, headstrong group of people 250 years ago. I believe deep in my bones those ideals still exist. I'm running for President to revive them. pic.twitter.com/bz5Qtt4tmm

— Vivek Ramaswamy (@VivekGRamaswamy) February 22, 2023
Who is Vivek Ramaswamy?
| | |
| --- | --- |
| Name | Vivek Ramaswamy |
| Date Of Birth | 9 August 1985 |
| Father's Name | Vivek Ganapathy |
| Mother's Name | Geetha Ramaswamy |
| Sibling | Shankar Ramaswamy |
| Nationality | American |
| Educational Qualification | Bachelor's Degree from Harvard University |
| Profession | Businessmen and Politician |
| Political Party | Republican |
| Marital Status | Married |
| Spouse | Apporva Tewari Ramaswamy |
| Children | 2 |
Personal Life
American businessman, author, and activist for conservatism Vivek G. Ramaswamy was born on August 9, 1985. Ramaswamy was raised in Cincinnati, Ohio, and was born to Indian parents who had immigrated to the US from Kerala. His mother was a geriatric psychiatrist and his father worked as an engineer at the GE factory in Ohio.
Ramaswamy studied molecular biology at Harvard University after graduating from Cincinnati's St Xavier High School. He won several prizes, for his final thesis. Later, he graduated from Yale Law School with a law degree after finishing his undergraduate work.
Rishi Sunak Biography: Birth, Age, Parents, Education, Political Career, Net Worth, And More
Professional Career
As a serial entrepreneur, Vivek founded his first business as soon as he graduated from Harvard, which he later sold. Ramaswamy established Roivant Sciences in 2014; it is a biopharmaceutical business specializing in the creation and marketing of novel therapies. The business, which has a current market value of over $6.3 billion, focuses on using new technological developments in drug research.
However, Ramaswamy resigned as the company's CEO in 2021 after the publication of his book, "Woke, Inc.: Inside Corporate America's Social Justice Scam."
In addition to Roivant, Ramaswamy is also co-founder of Strive Asset Management, which is funded by VCs like Peter Thiel, Bill Ackerman, and JD Vance.
Political Career
Ramaswamy has suggested that a rule requiring presidents to use all of the funds Congress appropriates be repealed. He disapproves of the environmental, social, and governance movements as well as diversity, equity, and inclusion movements.
Ramaswamy thought about contesting for the Ohio U.S. Senate in the year 2022. The possibility of Ramaswamy running for president of the United States in the 2024 election was mentioned in a 2023 report. Ramaswamy, who was reportedly motivated by Donald Trump's victory in the 2016 presidential election, intends to contest "with an entrepreneurial spirit, unorthodox ideas, and few expectations" in the hopes of garnering "a significant following that will carry him to the presidency," according to a profile in Politico.
Ramaswamy pledged to "bring merit back" and end reliance on China when he declared his candidature. He calls China, a country ruled by communists, the "greatest external threat to America."
Reviving the American spirit and reintroducing a culture of merit into society are among his goals for the 2024 US presidential elections. Ramaswamy concurs with the notion of reviving American nationalism.
Ramaswamy married Apoorva Tewari, an assistant professor, and clinician at the Wexner Medical Center of The Ohio State University. Parents to two young lads met while attending Yale University to pursue their respective studies in law and medicine.
Also Read| Biography of Neal Mohan, the current CEO of YouTube