World Understanding and Peace Day 2023: Date, History, Significance, Celebration & More
World Understanding and Peace Day 2023: World Understanding and Peace Day is observed on February 23 every year. It is observed to commemorate the anniversary of the first meeting held by Rotary members.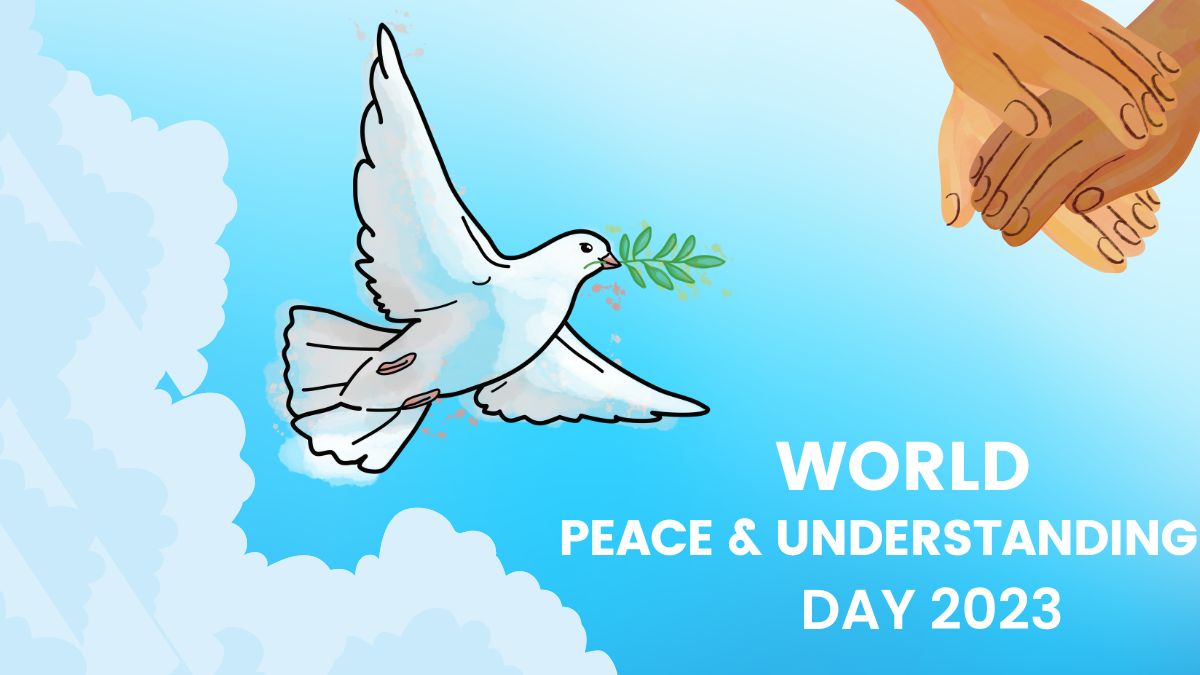 World Peace & Understanding Day 2023
World Understanding and Peace Day 2023: Every year on February 23, World Understanding and Peace Day is celebrated. Actually, this day serves to remember Rotary International's inaugural convention. This gathering of businessmen was intended to be a place where their backgrounds didn't matter, which set off a series of developments that eventually resulted in the creation of Rotary International.
What are #Rotary Peace Fellowships?

Through #academictraining, practice, and global networking opportunities, our #Peace Fellowships develop the capacity of peace and development professionals to become effective catalysts for peace.

Learn more: https://t.co/xjvpz1TAXT

— Rotary International (@Rotary) February 16, 2023
What is Rotary International?
Rotary International was founded in Chicago, Illinois, and is an organization devoted to humanitarian service, world peace, and goodwill. Paul Harris, Gustavus Loehr, Silvester Schiele, and Hiram Shorey got together in Room 711 of the Unity Building in downtown Chicago on February 23, 1905. It was the inaugural meeting of the Rotary Club. They decided to call the new club "Rotary" after the practice of rotating meeting locations.
List of Bank Holidays in February 2023
World Understanding and Peace Day 2023: History
The first gathering that resulted in the founding of Rotary International is remembered as World Understanding and Peace Day. Paul P. Harris, an attorney, organized a gathering of his business associates in Chicago. He sought to assemble a group of businessmen free from political and religious restrictions.
Prior to needing its own space, the Rotary initially met in the offices of its members. The Rotary Clubs were later founded in four more American cities, and as the organization eventually expanded internationally, its name was changed from Rotary Club to International Association of Rotary Clubs, and further to Rotary International.
World Understanding and Peace Day 2023: Significance
In eight universities worldwide, Rotary International has established Rotary Centers for International Studies in peace and conflict resolution. The company also offers a graduate studies program called the Rotary Peace and Conflict Resolution Program, for which 75 scholars are selected each year.
Some other points to signify the importance of World Understanding and Peace Day are:
We want to contribute to the change that promotes harmony and understanding on a global scale. Hopefully, it will result at the end of wars.

Worldwide, Rotary International works to promote peace. It's a crucial setting where people can gain knowledge and advance peace.

Discovering how each of us can contribute to world peace is a wonderful opportunity provided by Rotary's World Understanding and Peace Day. Learn everything you can today!

The Rotary Peace Centers, which are partnerships between Rotary and universities that support the study of peace, offer fellowships to people who want to study peace and conflict resolution.
World Understanding and Peace Day 2023: Celebration
Attend the presentations, activities, and related events planned by Rotary Clubs in honour of World Understanding and Peace Day.

Any type of project that supports peacebuilding and conflict resolution can be started, from art to community service.

Enroll in courses, read more online, or attend lectures and talks. learn more generally about the peace-making processes.

To raise people's living standards, disseminate information and make them aware of the value of harmony and peace.
Check other important days and dates in February 2023
Rotary International, a service organization that collaborates with the UN, brings together businesspeople and professionals to provide humanitarian service and advance goodwill and peace in the world. Disease prevention and treatment, water and sanitation, maternal and child health, fundamental education and literacy, economic and community development, and peace and conflict prevention/resolution are its six philanthropic focus areas.