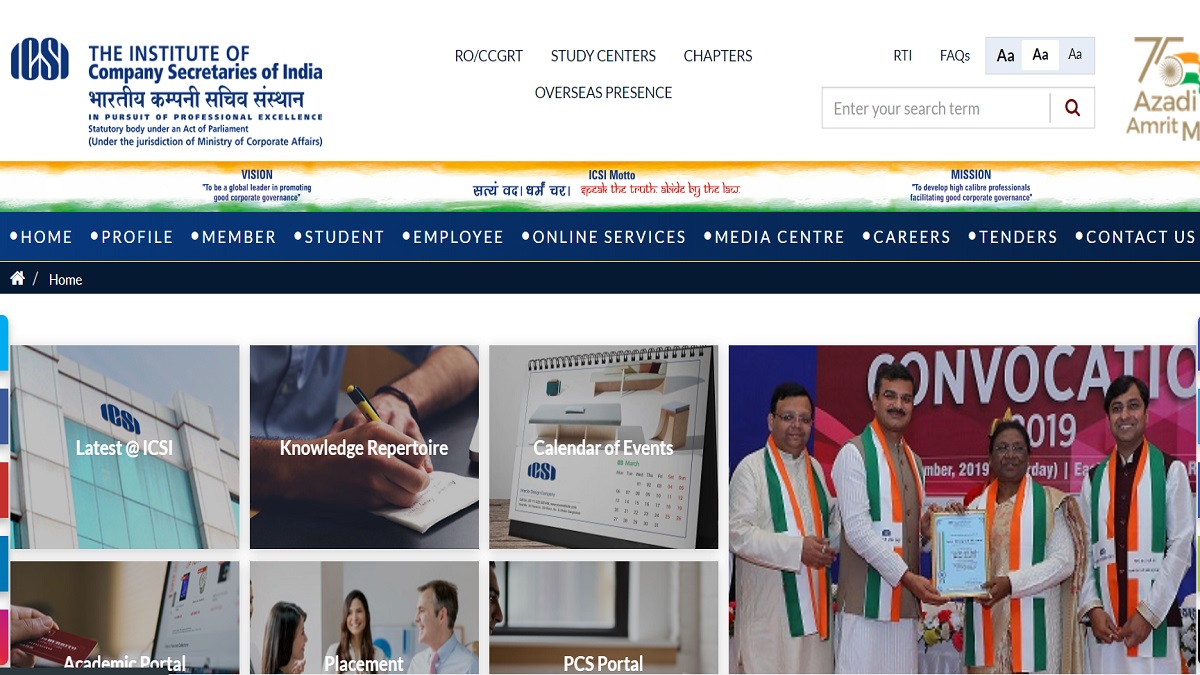 ICSI CS Syllabus 2022: The Institute of Company Secretaries of India has informed that students enrolled under the old syllabus in 2017 can now switch over to the CS Executive new syllabus 2022 consisting of 7 papers.
According to the details provided, interested candidates are required to apply for switching the syllabus on April 10, 2023, when the link will be activated. The exams for ICSI CS students under the new syllabus will be conducted on December 2023.
The link for interested students to make the switch in the syllabus will be available on the official website - icsi.edu. Candidates can check here the syllabus details and steps to follow when switching the syllabus.
It must be noted that the institute has exempted 2017 syllabus students opting for the new syllabus from appearing in some of the subjects. The paper-wise exemptions applicable to 2017 Syllabus Students Switching over to the 2022 Syllabus are as follows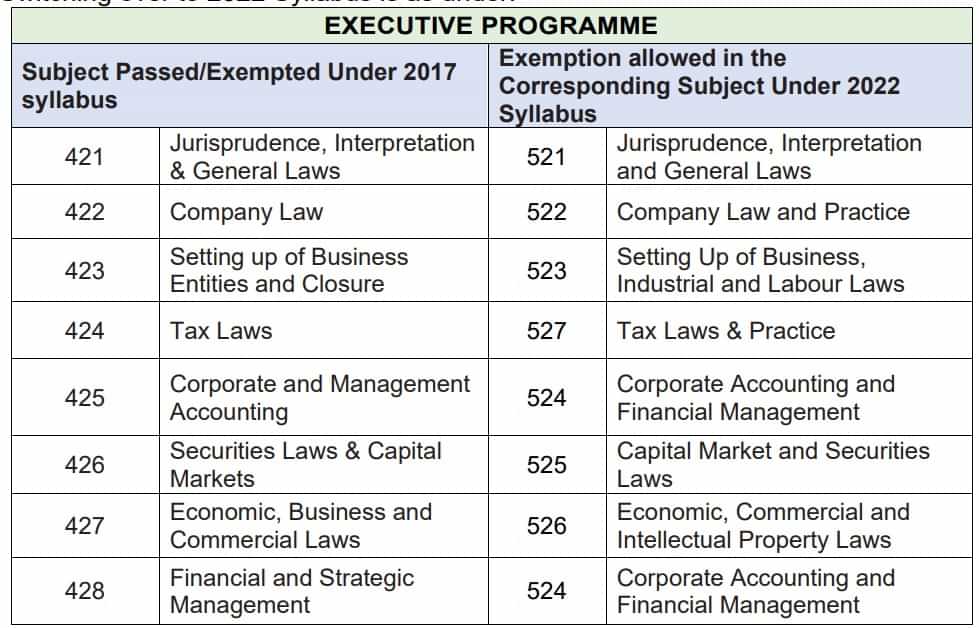 Process to switch over from old to new syllabus - Click Here
As per the notification issued, students deciding to switch to the new syllabus 2022 of the ICSI CS Executive programme will also be required to complete the pre-examination test to become eligible for enrolling in the main exams.
Steps to follow when Switching syllabus
Candidates interested in switching from the ICSI CS Old syllabus to the New can follow the steps provided below
Step 1: Visit the ICSI CS official website
Step 2: Click on the 'Online Services' link
Step 3: Click on "New Foundation Student Login/Executive Student Login
Step 4: Click on Module > Switch Over > Apply For Switch Over
Step 5: Click on the final submit tab
Also Read: NEET MDS 2023 Admit Card Today at nbe.edu.in, Get Direct Link Here