6 things only a commerce student will understand
Like other streams, there are things typical to commerce students as well. Here are some things every commerce student will relate to.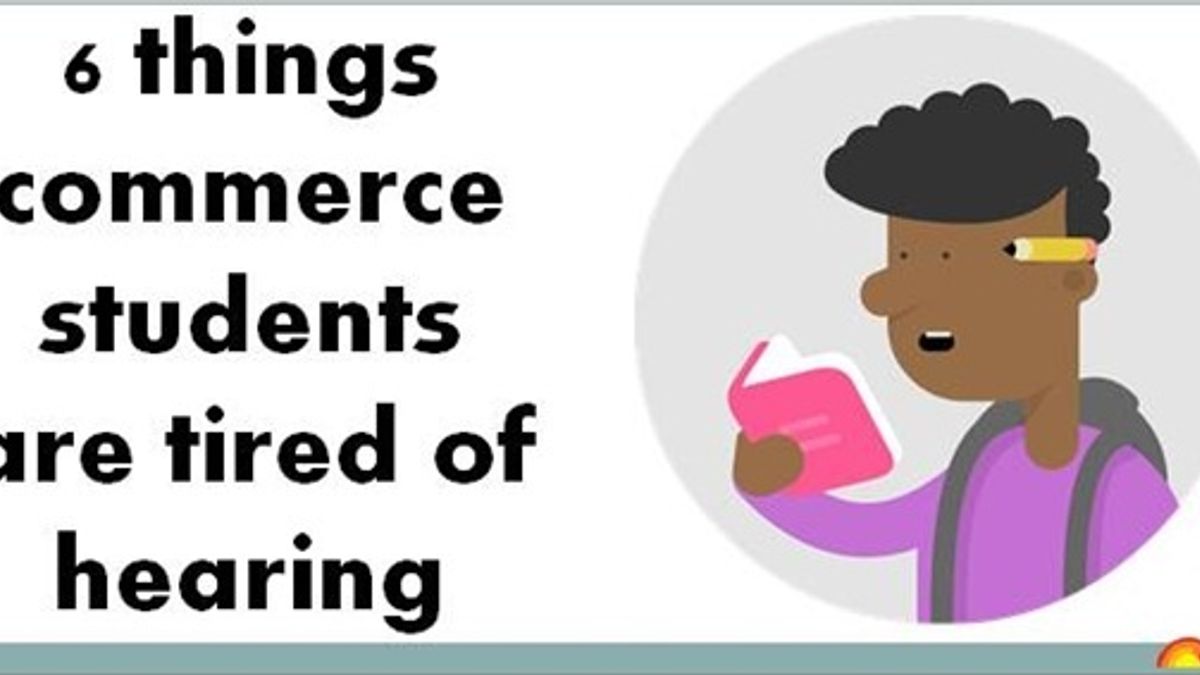 6 things only a commerce student will understand
Introduction
Commerce is commonly seen as the middle ground between science and arts in Indian education system. While science is expected to be opted by 'intelligent students' who have an inclination and grit to study for hours, arts is something which is said to be taken up by people who like theory and are good at memorizing. Commerce, as said earlier, is given as an option to students who want to do neither. However, there is a great number of students who actually want to make a career in the field. No matter in which category you fall, here are things you will definitely relate to as a commerce student:
CA (Chartered Accountancy) is the end goal. Not!
For some reason, everyone expects every commerce student to apply for and pursue Chartered Accountancy. CA is the first career option that comes into everyone's mind when talking about commerce students. It is highly difficult to become a CA as the candidates have to pass multiple tests. The difficulty can be gauged by the fact that only 3-8 per cent of the total candidates applying for CA are actually able to clear all rounds.
The struggle of matching ledgers with balance is real
This might sound as simple as putting 2 and 2 together but it really is not. Matching ledger and balance is a tricky process because if you go wrong at one steps all the consecutive calculations go wrong and you cannot get the correct answer.
Starting your own business seems like a big possibility
Having learnt so much about entrepreneurship and basics of setting up a business, that setting up a business yourself does not seem like a very farfetched idea. You learn the working of things from A-Z and hence are tempted to start a business soon.
The ever high cut-offs
When it comes to commerce courses, India's best universities like Delhi university etc have very high cut-offs. In the year 2015, DU's premier commerce college SRCC required students to have 100 per cent marks for admission. This was the first cut-off and the percentage came down during the later stages but a 91 or 92 per cent was still not enough.
You cannot do without calculators and rulers
Calculators and scale become your permanent partners to class and exams. Calculator is an essential tool because it helps you cross check your own calculations etc. Whereas a ruler helps you get those essential extra marks, especially in economics which involves drawing of graphs etc. After all, every mark counts, doesn't it?
Comparison with other streams
It is a common notion that 'smart' kids opt science and the 'passionate' ones go for arts. This leaves commerce students in centre of all comparisons. They are often told that they are having it easy in terms of the course and the effort required to study.
Conclusion
So these were some things students of commerce stream keep listening to while getting education. They are coupled by other stereotypes which can sometimes get to the nerves of students but the education is worth everything.