Begin freelancing without experience for college students
Whether you are looking to build your portfolio, gain professional experience or just simple earn some extra pocket money freelance is way to go. learn how to do that without experience.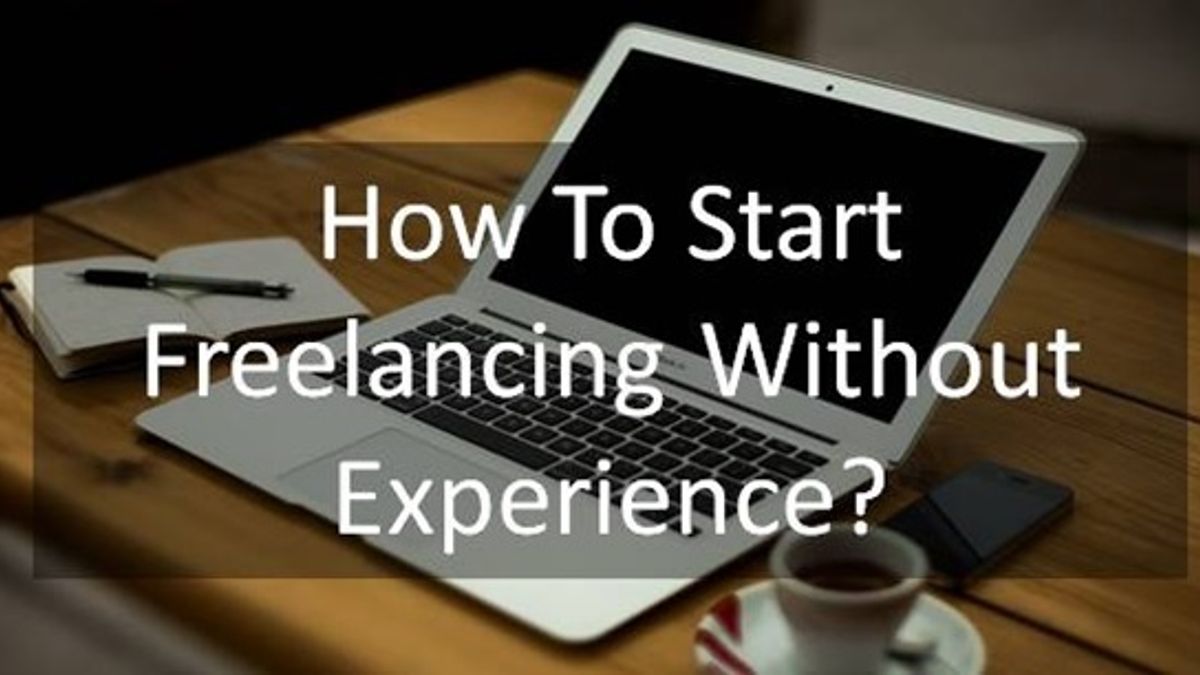 Begin freelancing without experience for college students
Freelancing is the talk of the town among college students. More and more of them are opting to work on freelance basis over part-time jobs. And rightly so, working as a freelancer holds a lot more benefit for students than any small part-time job could offer. A lot freelance jobs can be carried within the comforts of their rooms. It also offers them the freedom to say 'no' and to work at their own convenience. The chance to take do work and gain professional experience in the fields of their career choices is yet another advantage for college students.
Moreover, freelance work adds that extra pocket money to their shoe string budgets while also aiding them to build their portfolios without too much of extra effort. However, the problem that most of them face is that as college students they hardly have experience of working as a professional. They experience difficulties in procuring the right projects for themselves and even if they manage to do that they are doubtful of how much should they charge. Some even are doubtful of their skills and undermine their talents thus falling prey to the clients paying them much lesser than what they deserve.
To help students start their freelancing career without any prior experience in the field, we have compiled a list of things that beginner freelancers should keep in mind.
Getting started - Choose your craft
The first step in starting your career as a freelancer is to choose your craft. You can freelance in most of the career fields today but the trick is to pick one that is your niche. Making a successful career as a freelancer depends all on your art to deliver work that your client appreciates. Remember that a satisfied client leads to great testimonials which in turn lead to more clients.
Start Pitching
Once you have figured out the kind of services that you'll be offering, the next step to make contact with your clients. Most college students struggle with this very fact. They are unable to determine how to contact the clients. Remember that as a freelancer you need to shed any reservations about contacting people for work. The world is full of potential clients but as a person who has just entered the market you have to be the one to initiate the conversation. There are numerous places where you can find clients for example you could register at job listings forums and websites, you could also make your own website or have your family and friends spread the word. There are a lot of ways to find yourself new clients.
Build a Portfolio
Now that you have started contacting clients you also need to start building up your portfolio. When you pitch to new clients they will ask for experience in the field and also for your work samples. Since, you have just entered the market your experience is nothing but it would be the quality of your samples that would be the deciding factor for the client to hire you. As you move forward you will discover that in the freelance market people are not that concerned with experience but more with the quality of work that the person can deliver. Hence, build for yourself a strong and impressive portfolio. If by any chance you don't have a portfolio you could offer to do a sample work. Like if you are looking to become a freelance writer you could ask the client for the topic of his choice to do a sample article on.
Ask for testimonials
Every time you work with a client do your best to ensure that they are satisfied with the work you are delivering. Make sure to perfectly understand the demands of your client before you begin with the work. Clear any doubts as and when they arise, it's for your own good for it will save you from reworking on the project if the client is dissatisfied with the final result. If you make extra efforts to impress your clients he would surely give you great remarks when you ask him for a testimonial. And the more of such remarks you get, the more clients you'd make for yourself.
Learn to say no
When working as a freelancer you need to let go of any shame and learn to say 'No.' Never take a work that you feel isn't fitting to your skills. Even if you feel that the client is not a person that you could work with effectively, say 'NO.' Remember that when working as a freelancer you are not obliged to anyone, not even the client. You are doing the work because he is paying you do that. Another important thing never work for free. You are offering your services and you should be paid for that no matter what stage of your career you are in. You can barter if you feel the offer your client is making would be beneficial for you and help you advance in your career.
In Summation
When working as a freelancer it is important that you put your name out in the market. During the initial phase you'd have to put in a lot of efforts like chase after clients for money and payments both. But there are many benefits also, as college student working on freelance basis offers you a lot of freedom. You can work at your convenience, pick your own projects and have the freedom of saying no shall the things don't work out for you. Moreover, it helps you build your professional experience and thus making your resume strong while adding a few extra bucks in your pocket.
Liked this article? Please share it among your friend and peers to help them kick-start their freelance careers. And for more such articles on college life and various tips for college students, please visit www.jagranjosh.com/college. Alternatively, you can also get such articles directly in your inbox by submitting your email id in the form given below.