Best Places To Eat At While Studying In Delhi University
DU admissions are about to start soon and students are excited to explore everything around the campus. To help them with food-related issues, we list best eating joints of Delhi University.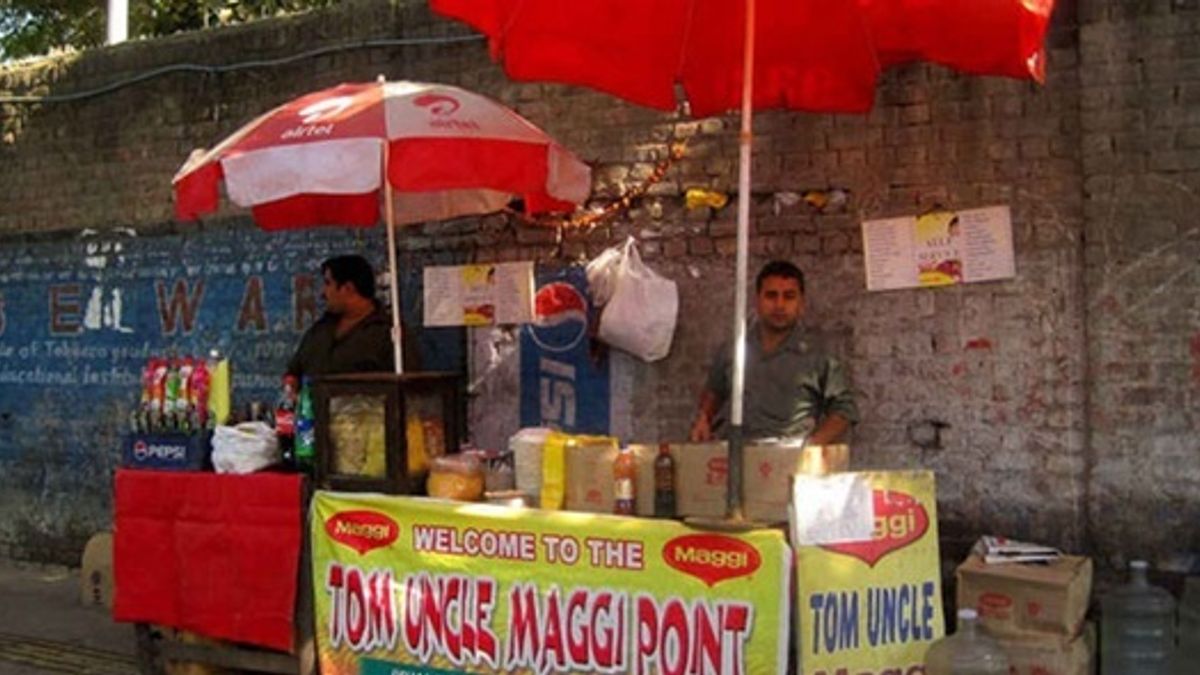 Best Places To Eat At While Studying In Delhi University
Introduction
Admission to Delhi University not just opens the gate to a bright future but also to some restaurants which offer lip-smacking delicacies. Here we give you a comprehensive list of eating joints you cannot afford to give a miss while studying in Delhi University (or otherwise).
Someone once said that gluttony is an emotional escape! Oh, how we agree with that statement. Everything in life is about food, even the admission to country's best university.

Delhi University recently announced its admission dates and with that lakhs of students throughout the country started their preparations to brace themselves for the cut-throat competition awaiting them. This competition is the result of DU's high profile status which in turn has been built over the years because of multiple factors which range from academics to the environment in the campus.

Hanging out in Delhi University is incomplete without eating at the famous and age-old eating joints. Here we list some of the best places to it in and around North and South campus.

Momo's Point
This is one of the oldest food joints to have cropped up in Kamala Nagar and is owned by Harsh, an alumnus of Hansraj College. As a student, Harsh would go to far corners of Delhi to satiate his momo cravings and it is then that he decided to open a restaurant which served momos. Initially, the menu only comprised off basic types of momos like steamed vegetarian, pork and chicken but with passing time, it changed to a more vibrant, elaborate one which now comprises of delicacies like honey chilli potatoes as well.

Must try: Spicy chicken winglets and fried pork momos.
Big Yellow Door
Known for its quirky ambience, Big Yellow Door is known to everyone who lives around North Campus of Delhi University. The lovely ambience more than compensates for the small indoors. The place gets open early in the morning 8am till late night 11pm and is almost always crowded with people waiting in line for their turn to eat. Owing to its popularity, the restraunt recently opened its doors in the South Campus area of Satya Niketan where it has received an equal amount of love.
Must try: signature BYD cheese 'bomb' burger and baked cheese nachos, peach ice cream soda and rocky road shake, chicken wings and white sauce pasta.
Tom Uncle's Maggi Point
Situated near Ramjas College, this eating joint is a maggi lover's paradise. The place offers innovative recipes involving maggi and the menu is elaborate and never ending. The place has been open for more than three decades now and generations of students vouch for its excellence. The place also serves sodas and other quick snacks that are regularly devoured by hungry students.

Must try: Cheese Masala Maggi, Corn Masala Cheese Butter Maggi, Manchurian cheese maggi, Litchi slush
Pg Men's Hostel: Canteen at PG men's hostel, also known as PG men's mess or Anna's mess is the place to go for, for eating delectable South Indian cuisine. The canteen is run by Shetty Anna and also serves mouth-watering South Indian food and filter coffee throughout the week. It is open for all students of North Campus and becomes a great hangout place before 8pm. Their biryani and chicken parathas are also popular among students. Every Saturday, the South Indian Canteen at the PG Men's Hostel serves the best chicken biryani in the North campus.

Must try: Dalvadas, idlis, uttapams and four types of mouth-watering rice preparations - tamarind, curd, tomato and egg.
Beeryani
As the name suggests, this place is perfect for people who get excited by the idea of having biryani with beer. The rich aroma and flavor of the Biryani dishes are something you cannot afford to miss here. The low-cost menu also has Mughlai and North Indian cuisines for people. The place is opposite to IIT Main Gate and has some great deals for beer lovers as well.
The place also has some fun games for entertainment and free beer. For example, they once kept a competition of giving free tower of beer to those who could finish the first tower in 15 minutes.
Must try: Bakr Burra Biryani, Murg Tikka Pulao, Subz Biryani
Ricos
Famous for its wooden decor and American, Lebanese, Mexican, Italian and Continental dishes, Ricos is another important hub for Delhi University students, especially in North campus. It costs Rs 750 for two people and is known for its quality of food they offer and the ambience. Alcohol and no smoking are not allowed in the restaurant. It stays open till 11 pm and is situated in Hudson Lane, Kingsway Camp. It is said to be one of the best budget cafes in the area and has some amazing drinks to offer with main dishes.

Must try: Monster waffle, ceasar salad, chicken lasagna
QDs Restaurant
Brainchild of 2 innovative individuals, QD's strives to create an experience which is immersive, sensory, delicious and mouth-watering. The heavenly culinary concoctions at the restaurant transport you into a delectable journey of mystery and desire. The restaurant is situated in Satyaniketan market near south campus and serves North Indian and Chinese cuisines and is most famous for its tandoori momos. The dishes do not cost more Rs 500 for two people and it is for the same reason that it is so popular among the students.
Must try: Chicken Tandoori Momos, Butter Chicken, Veg Tandoori Momos, Paneer Lababdar, Dim Sum, Lemonade, Chocolate Monster Shake.
This list best eating joints in and around Delhi University campuses should be your ultimate destinations once you get over with the admission hassle. We have tried to give you a mix of restaurants from both north and south campus so that no one is left desiring for good food.