Building your career in Gaming Industry
As a kid, you started playing video games and your love for these games has not been reduced, even in your adolescence. If it's so, then read the details here.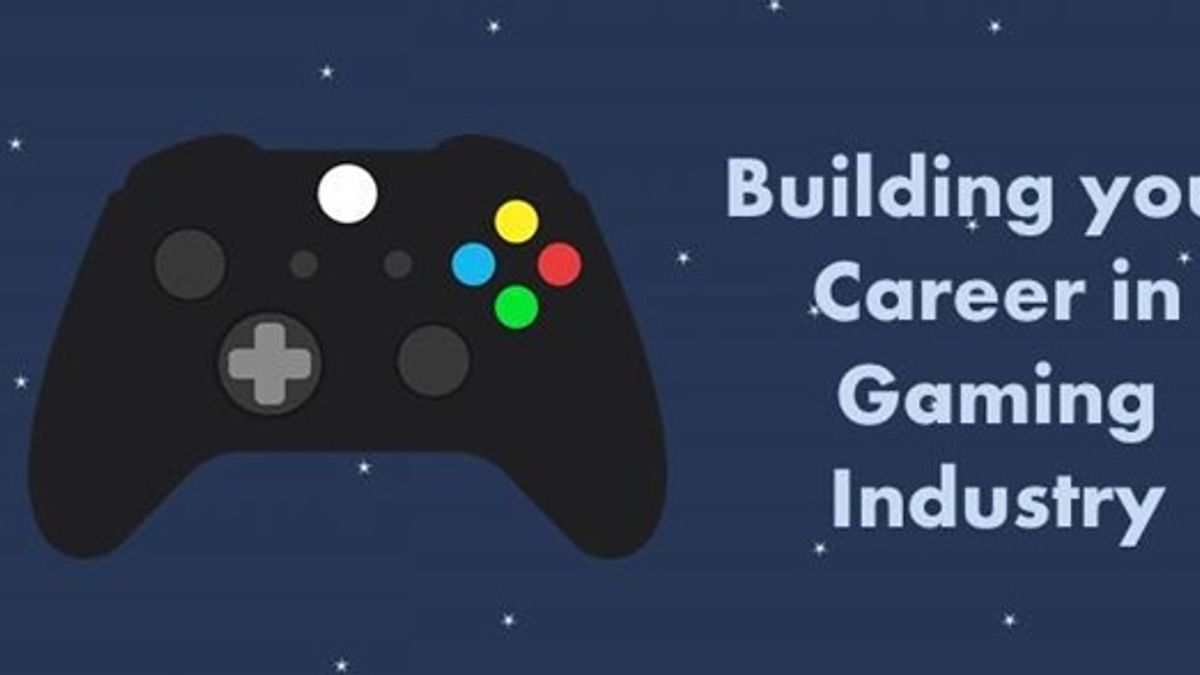 Building your career in Gaming Industry
In childhood, everyone loves to play video games such as Mario, Jungle Mario, Contra etc. With playing these games every day, most of us get emotionally attached and don't want to do away with the games that we have loved playing from our childhood.
To know what all you require to build your career in gaming industry, keep the reading continue as here we have given complete details.
Game Development
Developing Video Games requires both art and science. In the course of developing video games, you need to design your idea, give it attractive and appealing look using your artistic talent, and write required programme codes for the game,and find and fix before launching these Video games.
Opportunities
With Gaming Industry has become one of the biggest entertainment industries, Building career in this industry has emerged as viable and interesting career choice. If you are one among those who think to build their career in this industry, then here we are providing the details of career options for you.
Video Game Designer
A Video Game Designer designs different levels of the games, analyses it, and build a story outlines. Besides these, the designers ensure that the game is functioning smoothly, tuning and balancing the game play. Apart from Video Game Designer, there are some other sub-categories which depend on studio and team.
Video Game QA Tester
As a QA Tester, you would need to analyse the games which are under development, before writing bug reports. During the course of the game development, you would need to collaborate with Development team to ensure a high-quality product is produced. Apart from this, there are some other sub categories such as Black, Grey and White Box testers.
Video Game Programmer
Writing the source codes for the implementation of the feature of the games, optimising the performance of the games and translating the actions of the game players into the results of the games are among the very basic responsibilities of a Video Game Programmer.
Video Game Artist / Animator
Creating landscapes, modelling and animating games' characters, building UI art and brings the games to the players through motion are among the main responsibilities of the Video Games artist. There are several sub specialisations including concept art, character modelling, character rigging, animation, environments, and visual effects that could give a good stretch to your career as Video Games artist.
Video Game Audio Engineer
Creating and recording the sound effects, using fancy software to make otherworldly sound effects, and building immersive audio soundscapes are the basic responsibilities of Video Game Audio Engineer. Under this, you can find many specialisations like music composer, Foley engineer, audio engineer and generalist.
Video Game Producer
A Video Game Producer plans and schedules the focus area of team, keeping a long term view. Apart from this, he keeps the entire team focused and working together to achieve the goal. If you want to begin your career as a producer then you can get into the industry as assistant producer. With the due experience in the field, you can become Senior Producer which is often termed as Product owner. As a product owner, you are responsible for long term planning and finances while as an executive producer you need to supervise the development of the multiple games at once.
Courses
You can pursue courses such as Certificate in 2D Animation (1 Year), Certificate in Animation, Bachelor of Science (B.Sc), Master of Arts (M.A.), Animation Multimedia Diploma in Animation & Visual Effects and Diploma in Animation Film Making (2 YEARS) to become a Game Developer.
Required skills
To become a Game Developer, you need to know programming languages, software, and 3D modelling programs. Besides these, you must have the ability to work many hours seated and looking at a computer monitor.
Conclusion
The Gaming industry has emerged as biggest entertainment industry not only in India but across the globe. With the effect of this, building career isn't only financially viable but also an interesting career choice for the candidates. Most of us fail to realise our dream due to the lack of knowledge about the path through which we could be able to achieve our goals. Through this article, we have tried to help those who want build their career in Gaming industry.