Dos and Don'ts of fashion for college freshers
First impression is the last impression and your clothes are what will help you setting a good one. Here we share with you the essentials of college fashion in 2017.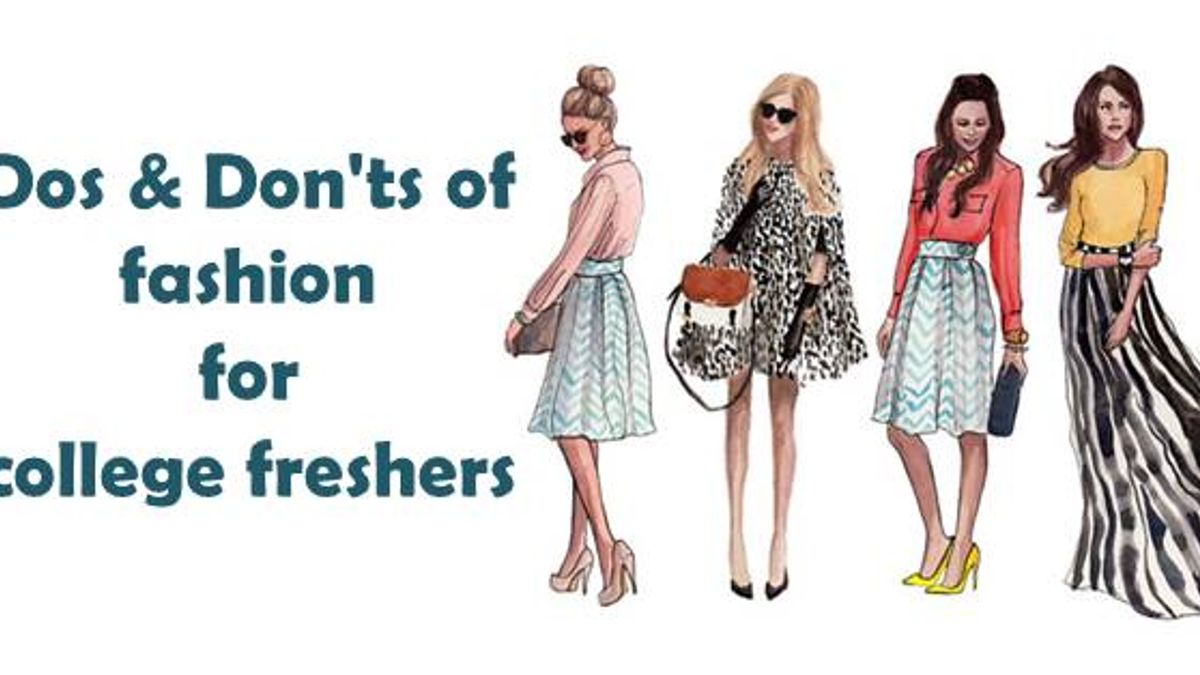 Dos and Don'ts of fashion for college freshers
You have given the entrances and gone through the cumbersome process of filling application forms to finally find yourself in your dream college. Now starts the lesser talked about struggle of deciding what to wear, and when. You no longer have to wear a uniform and the excitement attached to it is understandable. However, with great power comes great responsibility and hence the pressure of wearing the perfect clothes is undeniably immense.
There are things you should do and others you should avoid this summer to emerge as the most stylish fresher in the campus.
What not to do:
Don't wear clothes too 'revealing' to college. Contain the excitement of wearing whatever you want because we are sure you do not want to be called out for wearing a mini skirt on first day of the college itself.
Wearing heels to college might not be the best idea because you will have a lot of running around to do in the campus. Don't sport stelittos as running from cafeteria to class and back in them will definitely give you a tough time, and severe ankle pain.
Avoid going for monochromes, it's a fashion statement best left for runways.
Guys should avoid wearing anything too formal to the college as you are not going for an interview. However, wearing flip flops and shorts may also not turn out to be in your favour.
Never, we repeat, never wear a shirt with another college's name on it. This one is too obvious, you don't want to be hated, do you?
You would certainly want to avoid putting makeup which makes it look like you are going to a ball.
Ditch the denims. They have been our most loyal clothing companions but it's time you get over the boring basics and switch to something quirkier.
The times are dark enough, so your wardrobe need not be. Put the greys and blacks aside and inside to let in the brightness of this season.
What to do:
Save those crop tops and low rise shorts for the fresher's night party. You can also pair the two of them separately with other clothes so as to avoid the glances which will take away from your academics.
You can wear comfortable lower heels that still make your legs good. Sacrifice on some extra inches for a comfortable time at college.
Opt for contrast. Pair that red top with white jeans to make yourself stand out from the crowd.
The best option for guys is to wear navy blue slim casual blazer and pairing it with a white tee and faded light blue jeans for contrast. Use white or brown sneakers, loafers or espadrilles. White shoes are in trend.
Go for vibrant bottoms and pair them with plain dark-coloured tops. This will give a new twist to your otherwise predictable wardrobe.
Pick up garments with brighter basic colours like lime yellow and pastels. You can pep up your look with colourful and bright accessories in single or multiple colours.
The bold prints can go a long way in making you the star of any gathering. What's better, they work both for formal and informal events, fabric being the only differentiator.
College happens only once so you should make sure it starts on a perfect note. Don't let your clothes be a let down to the otherwise brilliant start to your life after school. With these style tips, it will be easy for you to find the perfect clothes in the stores flooding with garments for the season.