How the Internet has Changed Bank Exam Preparation Techniques
The Internet contains a lot of information. It is a source of a variety of data and details. Candidates can gather a lot of information from the internet. It plays a vital role to prepare for any competitive exam.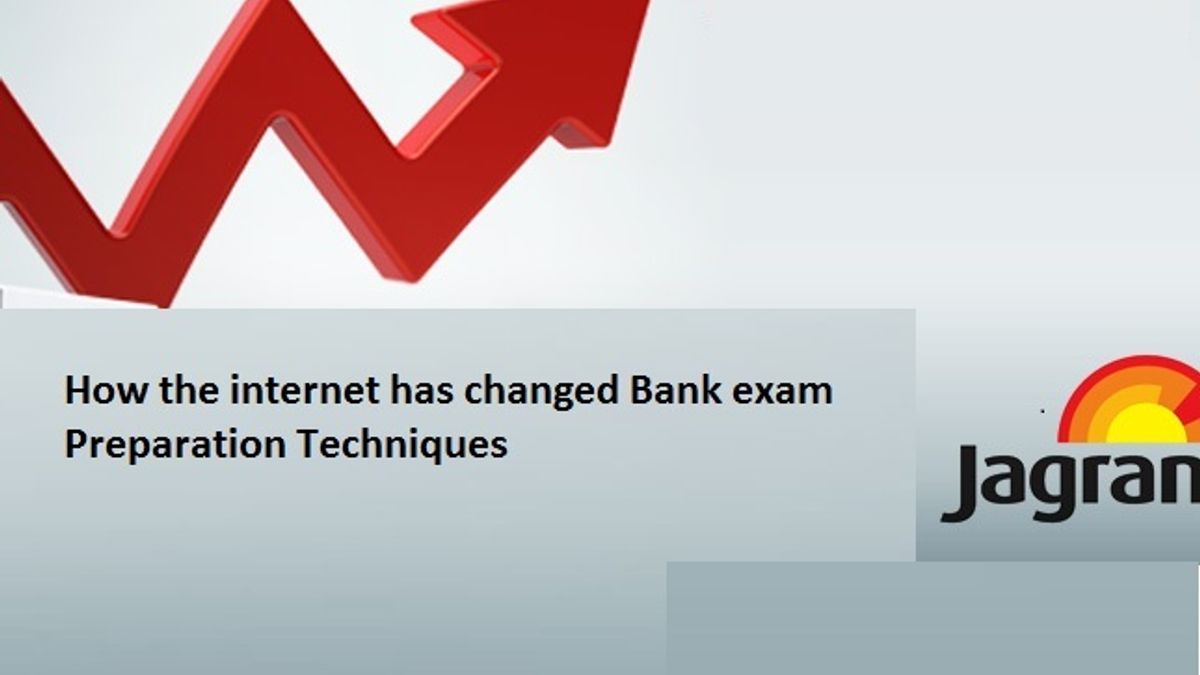 How to prepare for Bank Exam through Internet?
The Internet has changed our lives in every aspect. As we all know it is a biggest worldwide system of interconnected computer networks. It has greatly affected the education system in the country and the world.
If we are talking Bank recruitment exams in the country, the internet has completely changed the process of bank recruitment exams in last few years. Now the all bank recruitment exam in the country conducts online.
Make way for 5 major changes in the IBPS Clerk 2017 Exam
Here we are discussing some changes that internet brings in Bank exam preparation techniques.
Read Anywhere, Anytime: Once you are into the world of information i.e. Internet there is no limit. You need to dig for facts and information that you think are necessary for your examination. You need to be selective over the thousands of news items and that should be left to your judgment of news importance and value. You reside anywhere in the country; through the internet you can get information anytime. Also, there is no need to carry books every time.
Take the help of Preparation apps: There are lots of preparation app for bank exam preparation. Again it's only due to the internet. Earlier students were only dependent on offline study material. These preparation apps are highly updated and provide a lot of stuff to the students like examination dates, quizzes on regular basis, practice questions on a new pattern, details of new examination pattern, etc. This help student a lot in his/her preparation.
Check Exam Analysis immediately: As there is a continuous increase in the number of appeared candidates in bank recruitment examinations. The recruitment bodies start conducting the examination in 4 to 6 slots. Candidates who have their examination in 2nd or onwards shift can check the exam analysis provided by various educational portals. The analysis consist topic wise question break-up, the question asked in the examination (based on memory), a new pattern of the questions, expected cut-off marks etc. Candidates can get a clear idea about the examination pattern immediately.
Online Mock Test: As we all know that the bank recruitment exams are conducted in online mode. The mock test is the key to get success in bank exams. You can give online test anytime from anywhere and strengthen your preparation. Some education portals also released all over India ranking for the mock test conducted by them. It very helpful for students to know the level of completion even before the exam. It also helps students to boost their confidence. The availability of online mock test is also because of the internet.
10 Great Qualities a PSU Bank Employee should possess
Easy to gather information: In order to find news of importance, current affairs, ongoing business deals, world economic, and many more the best option is to take shelter of the world of internet. It is one such medium that filters the required information, in order to make you remember the news of importance in a better way. Internet is one of the best sources to strengthen one's General Awareness.
Role of Banking Sector in Women Empowerment
Career opportunities in Banking Sector: Job Titles and Description
NABARD Assistant Manager Grade 'A' Exam: Previous Year Question Paper