IBSAT 2016: Last date for Registration extended!
The last date for registration of IBSAT 2016 has been extended. So apply before the last date ends. Find out the other details at MBA section of jagranjosh.com.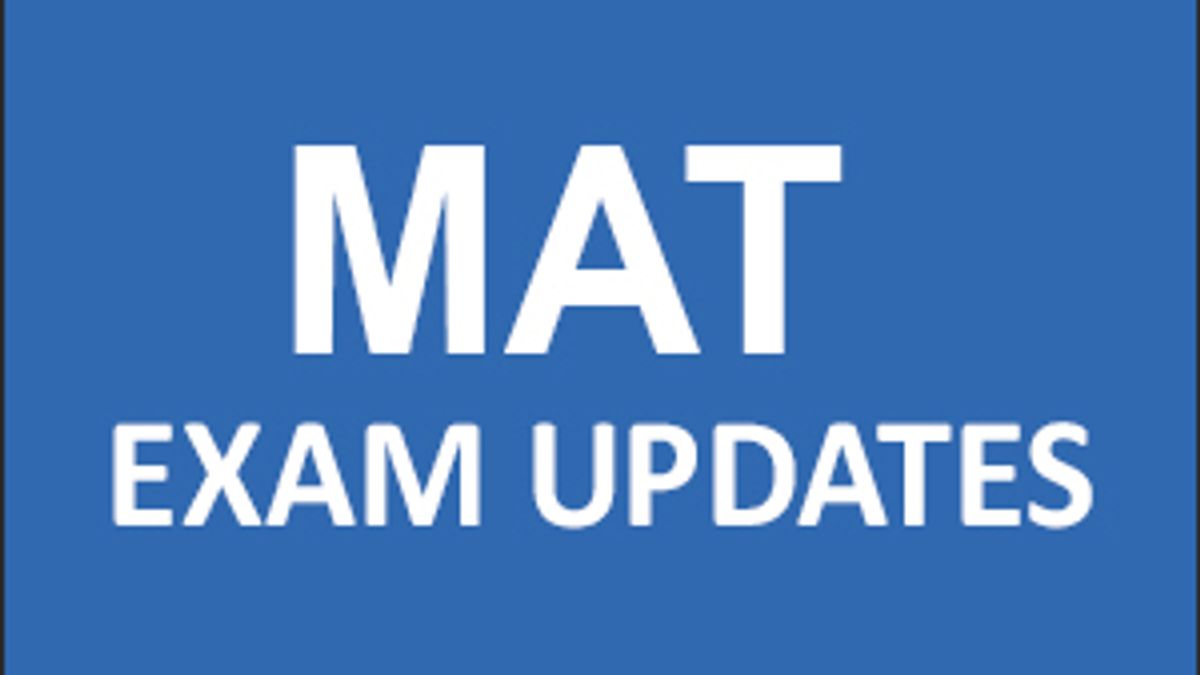 IBSAT 2016
The last date for registration of IBSAT (IBS Aptitude Test) has been extended. Now all the interested and eligible candidates can apply for IBSAT 2017 by 18th December 2016. Earlier, the process for filling up of application forms was restricted to 9th December 2016. IBSAT entrance exam grants admission to the students to their MBA/PGPM program at IBS Ahmedabad, IBS Bengaluru, IBS Gurgaon, IBS Hyderabad, IBS Dehradun, IBS Jaipur, IBS Kolkata, IBS Mumbai and IBS Pune campuses and PhD program (full-time/part time) at IBS Hyderabad campus.
The registration fee for the exam is INR 1800. The application form is common for seeking admission to MBA/PGPM program at IBS Ahmedabad, IBS Bengaluru, IBS Dehradun, IBS Jaipur and IBS Kolkata campuses.
You can apply for IBSAT 2016 through ONLINE MODE on or before 18th December 2016.
Eligibility Criteria for IBSAT 2016
A candidate is required to have completed graduation (any discipline) with 50% and above marks (as calculated by respective University) with medium of instruction as English. All applicants should also have completed a minimum of 15 years of education (on 10+2+3 or 10+2+4 basis) successfully. Applicants in their final year bachelor's degree course are also eligible to apply, provided they complete their graduation requirements (including practical examinations / viva / assignments) before May 31, 2017.
Selection Process for IBSAT 2016
All the applicants who have qualified based on IBSAT 2016/ GMAT® (2014 onwards) / NMAT by GMACTM 2016/ CAT 2016 score will be called for the selection process at IBS Hyderabad in February 2017. The selection process comprises of Group Discussion and Personal Interview.
Important Dates for IBSAT 2016
| Event | Date |
| --- | --- |
| Start of IBSAT 2016Registration | 01/07/2016 |
| Last date of IBSAT 2016 registration | 18/12/2016 |
| IBSAT 2016 Exam window opens | 16/12/2016 |
| IBSAT 2016 Exam window closes | 27/12/2016 |
| IBSAT 2016 Result declaration | 06/01/2017 |
| IBSAT 2016 Selection briefings begins | 20/01/2017 |
About IBSAT 2016
The ICFAI Foundation for Higher Education (a deemed to be University under Section 3 of UGC act 1956), conducts IBSAT. It is a computer-based test with 120 multiple-choice questions held over two-hour duration, for admission to nine ICFAI University campuses.
You can find out the other details of IBSAT 2016 at their official website
For more updates on IBSAT 2016, keep visiting MBA section of jagranjosh.com
Latest Updates on MBA EXAMS
CMAT 2017: Apply before the last date ends