Important tips that you must consider for SSC CGL in the last days
In this article, Jagranjosh team has come up with all wrong doing of candidates while preparing or appearing for SSC CGL exam. this can be considered for other SSC exams as well. so, Click on the article ro read full story.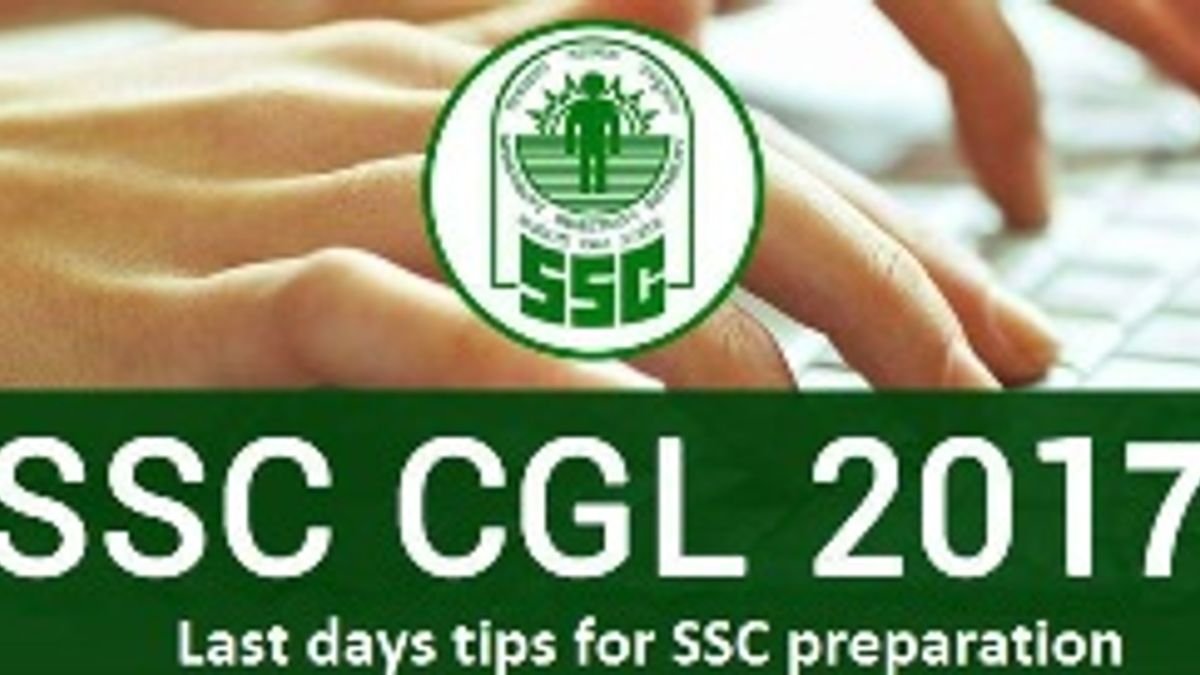 Important tips that you must consider for SSC CGL in the last days
In this article, we have figured out several mistakes of the students done in the last days of preparation. This is a more general question arises in the candidate's mind about what mistakes they usually do. This is justified because SSC CGL is a very special examination as it comes once in a year and offers a wide range of benefits over any other job. So, be careful before going for the exam and remember the following things in mind.
i. Reading numerous books for GK: - It is observed that the student usually reads 10 or more books and go through several android apps for the GK preparation. Few of them used to download separate apps for History, Geography, Politics, English Vocabulary, Current Affairs, General Science, etc. You have to understand it that you cannot memorize them all. It is advisable to choose only one book and read it with full attention; it will be sufficient to clear the SSC Exam.
Which one is better after graduation between SSC CGL and MBA- Jagranjosh
ii. Put questions on the review: - At the exam venue, Attempt to mark maximum questions to which you are more confident to answer and mark questions for review which are subjected to re-checking or re-considering.So that, In the last moment of exam submission, you can solve/check it.
iii. Practice sets on Computers Online: - Practicing on paper is different in comparison with online trials. As an offline practice mode does not involve timings and hastiness, which is observed during Online exams.
iv. Panicking in the last hour: - The last time should be reserved for the Maths section or re-checking of the filled options.
v. Solving Maths up to 50% of the allotted time: - From this year onwards, SSC exam will be conducted online with new exam pattern. It is observed that the maximum time; candidates invest in solving questions as they find it simple to answer mathematics questions and spend 40-50% time in doing so. You will not be given so much time in the examination hall. So, synchronize with the watch and practice to solve almost all questions within one hour.
vi. Giving preference between Maths and English: - One who is the expert/ geek in Maths, avoids the English section and Vice versa. Always remember, both have equal marks to score.
vii. Learning shortcuts for every type of questions: - The Candidates want shortcut tricks for all types of questions irrespective of sections. But, you should know that 100 tricks about any section may leave you in confusion and you will not gain confidence in solving the easy questions as well.
SSC CGL 2016 cutoffs Vs. SSC CGL 2015 cutoffs: A detailed analysis
viii. Worrying about vacancies: - It is found that students start to prepare only when they found that there are a plenty of jobs and the chance of getting selected is very high. This is not an appreciable thought.
ix. Reading Till the last moment: - Never helpful and it never will. It may assure you, but cannot change the final result.
All the Best!!!!!