Pay and Benefits of Flying Officer Selected through NDA Exam
Even before someone is commissioned as an Air Force Officer one starts earning a monthly stipend of Rs. 21,000 during last one year of the training period at any of the Air Force Training Institutions. After the commissioning, an officer gets around 80,000 per month as total emoluments.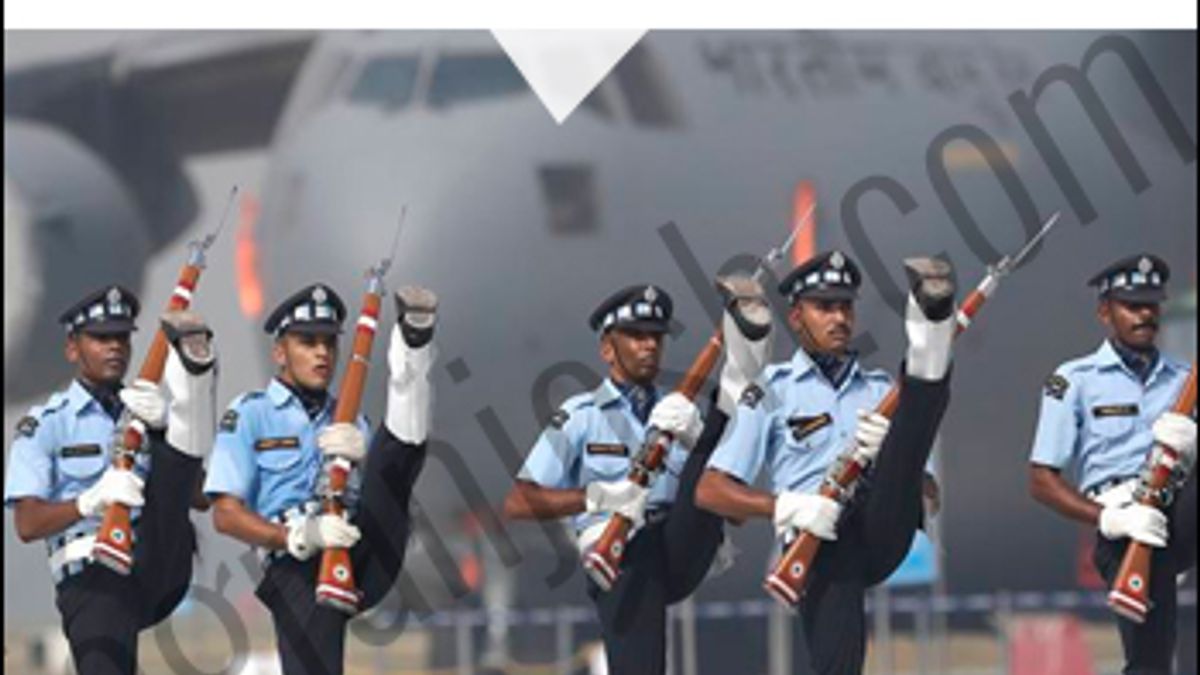 Pay and Benefits of Flying Officer selected through NDA 2017 Exam
Joining the Air Force has always been a dream come true for the majority of the Indian Youth. Besides the opportunity to serve the nation, the Indian Air Force is attractive because of the pay, allowances and the benefits it provides. For the benefit of future Flying Officers, details related to the pay and benefits of joining through NDA are given below.
Even before someone is commissioned as an Air Force Officer one starts earning a monthly stipend of Rs. 21,000 during last one year of the training period at any of the Air Force Training Institutions.
The following Pay and allowances would be applicable on grant of Commission to Flying Officers:

• Pay in Pay Band (Common to all Branches) – Rs. 15,600 Per Month (The officer will be placed in PB 3 - 15600-39100).
• Grade Pay - Rs 5400 PM
• Military Service Pay - Rs 6000 PM
• Dearness Allowance @ 125 percent - Rs 33750 PM
• Kit Maintenance Allowance - Rs 600 PM
• Transport Allowance - Rs 3200 + DA ( major cities) / 1600 + DA ( Other cities)
In addition, the following allowances are admissible to the newly Commissioned Officers in Flying and Technical Branches:
- Flying Allowance at Rs 13500 per month to Flying Branch Officers.
- Technical Allowance at Rs 3000 per month to Technical Branch Officers.
The first monthly pay package of Flying Officers in all the branches is given below. Note that this does not include other allowances based on place of posting except Transport Allowance of major cities which is included.
| | | | |
| --- | --- | --- | --- |
| | Flying Branch | Technical Branch | Ground Duty Branch |
| Total Emoluments | Rs. 80,250 | Rs. 71,550 | Rs. 68,550 |
As you grow in rank and stature in the Air Force, your income and other entitlements also increase in harmony with your enhanced responsibilities.
Benefits to Flying Officers joined through NDA

Once you become a part of the Indian Air Force family, you enjoy many facilities and benefits. From housing facilities to free ration, from medical facilities to schools for your children, IAF takes care of all your needs. You continue to avail some of these benefits even after your retirement.
Insurance

All Air Force personnel, including Flight Cadets are provided life insurance cover under the Air Force Group Insurance Scheme (AFGIS). Monthly contribution rates are minimal and the insurance policy covers all contingencies. As an Air Force Officer you are insured for an amount of Rs 75 lakhs with an additional insurance cover of Rs 10 lakhs for pilots.
Loans

As a member of AFGIS, you can avail following loans -
• House Building Loan
• Computer Loan
• Conveyance Loan
• Medical
All Air Force officers, their families and dependents have free access to medical rooms and hospitals equipped with the best of facilities. Apart from being treated at the Armed Forces Hospitals, there are also tie ups with Civil Hospitals for treatment of specialised cases, if required. Patients are also given grants for purchase of necessary medical equipment and mechanical aid to help make them self-reliant.
List of India's Joint Defence Exercises for CDS & NDA Exams

Other benefits

• Accommodation
• Leave- Annual leave for 60 days and casual leave of 20 days per year
• Leave travel concessions
• Rations
• Institute and Messes membership
• School facilities
• Rail concessions
• Secured camp life
• CSD facilities
• Recreational and sports facilities
Educational Opportunities

Once you join the Air Force, you realise that behind all the action and adventure is a lot of effort towards academic pursuits. From the moment you are selected, till the time you retire, you are continuously honing your skills with a large number of in-service courses and other educational avenues.
If you join the Air Force through NDA, you earn yourself a Bachelor's Degree in Science or Computer Science.
The IAF also sponsors M. Tech. courses for officers of the Technical Branch, in institutes like IIT and BHU-IT.
The IAF also has tie-ups with universities like IGNOU to facilitate long-distance learning for officers and airmen.
Study Leave
They are also allowed study leave of up to 24 months extendible up to 28 months.
The IAF officers will enjoy many post-retirement benefits including pension, insurance, placement assistance and medical.
The allowance and a range of above mentioned benefits enables the officers to lead a quality of life, develop their personality and lead have a healthy social life.
NDA Exam Previous Question Papers (2005-2017) with Answer Keys