RBSE English Model Paper 2023 Class 10th: It's that dreaded time of year again when students have to put their knowledge to the test through exams. The RBSE Class 10th time table is out, and only two months are left before the 2023 exams commence. The time for learning is now over. Students should begin revising the syllabus and plan ahead for the exams. Attempting and analyzing the sample papers is a great tool to get a feel for the exam and learn about the marks distribution. Doing so gives the students an idea of what to do and what not to do in the exams. Solving model papers also teaches students about the weightage and importance of different topics. English, being a language subject, often makes for a lengthy exam, so time management is of utmost importance. The RBSE Class 10 English Model Paper 2023 is also expected to be on the same line, so it becomes necessary for all students to check the model papers. We have covered the RBSE 10th class English model paper in pdf format along with the exam blueprint and topic-wise marks distribution.
Also Read: RBSE Time Table 2023: Rajasthan Board Class 10 Exam Date, Schedule & Latest News
RBSE English Model Paper 2023 Class 10th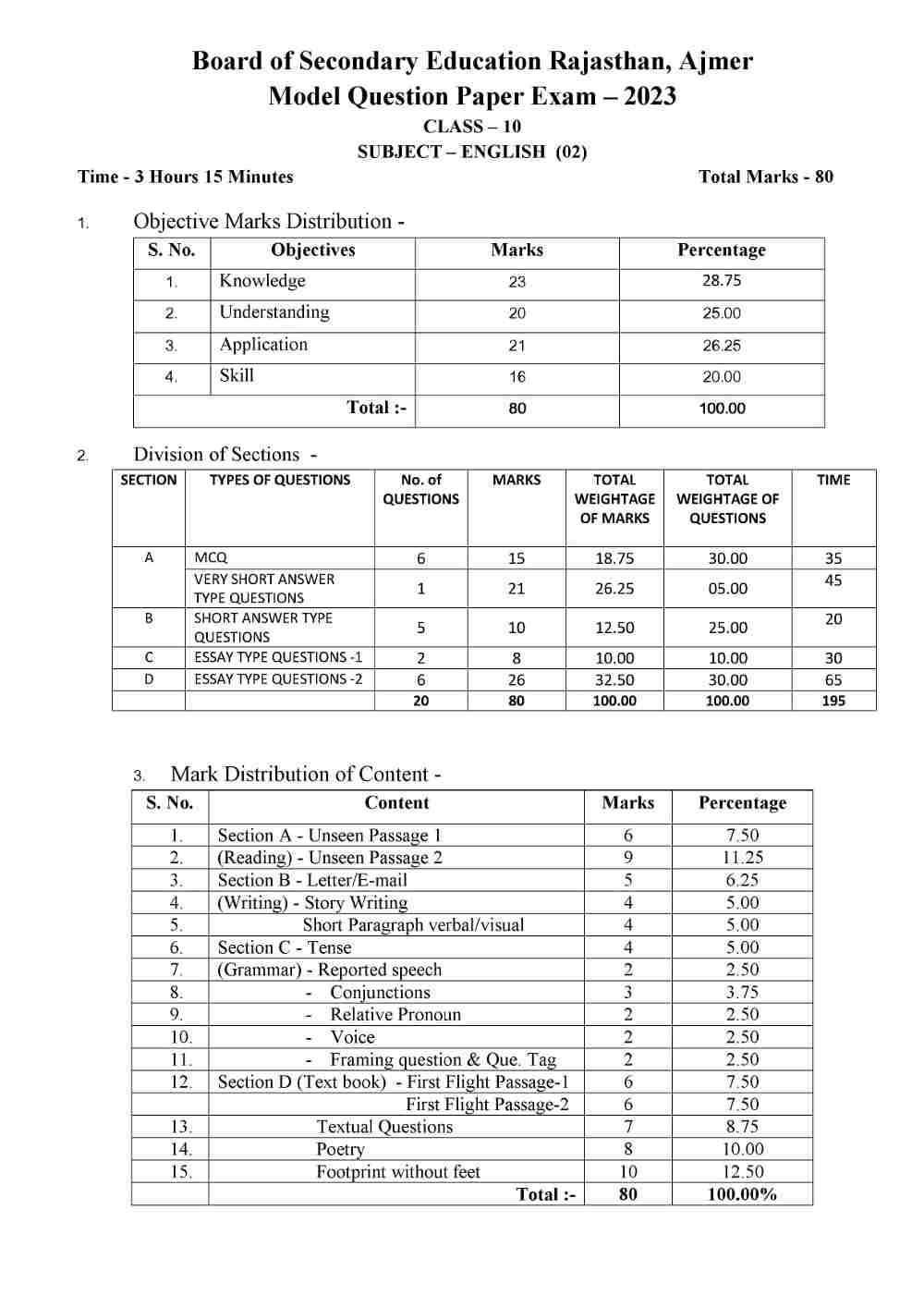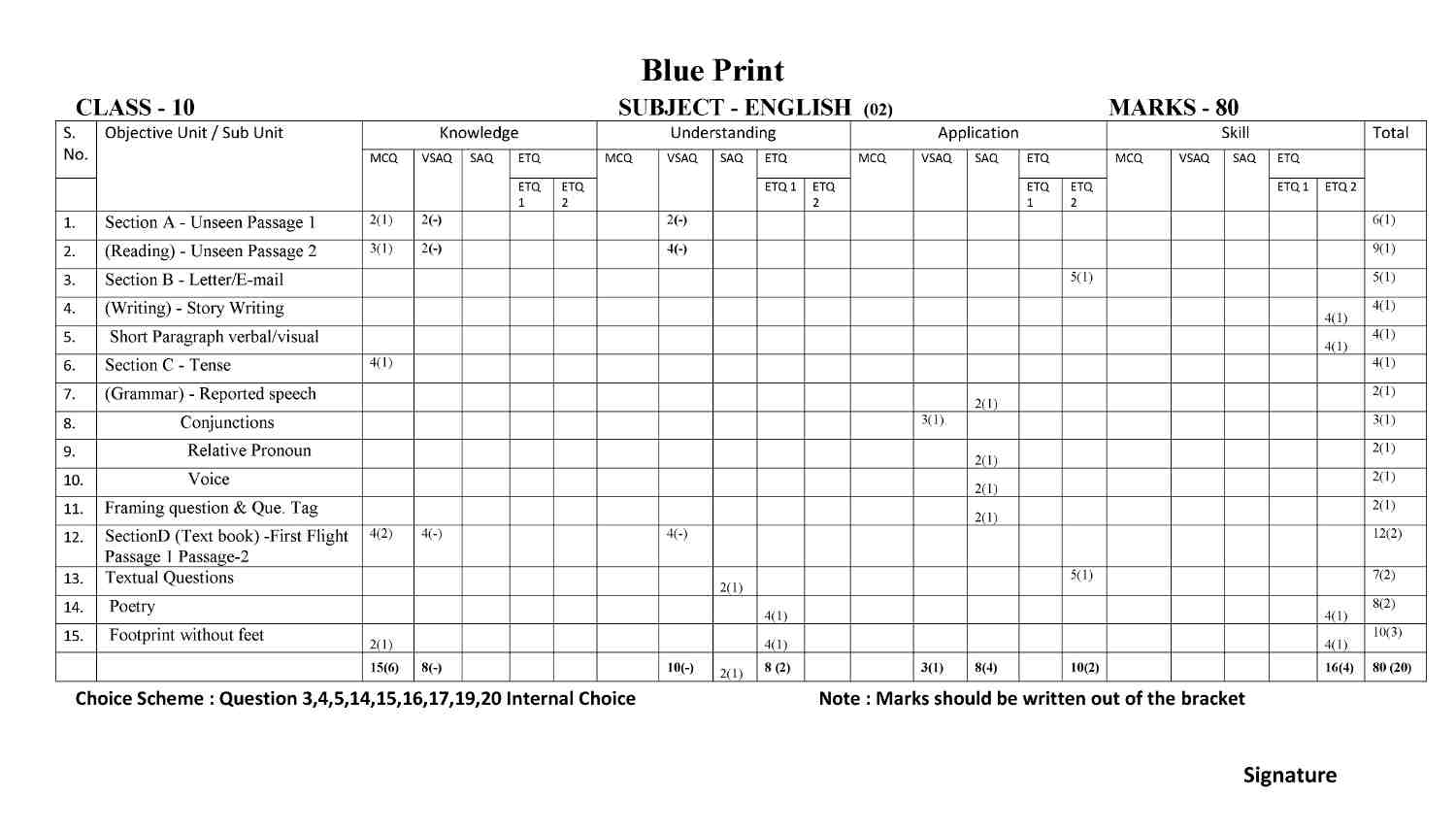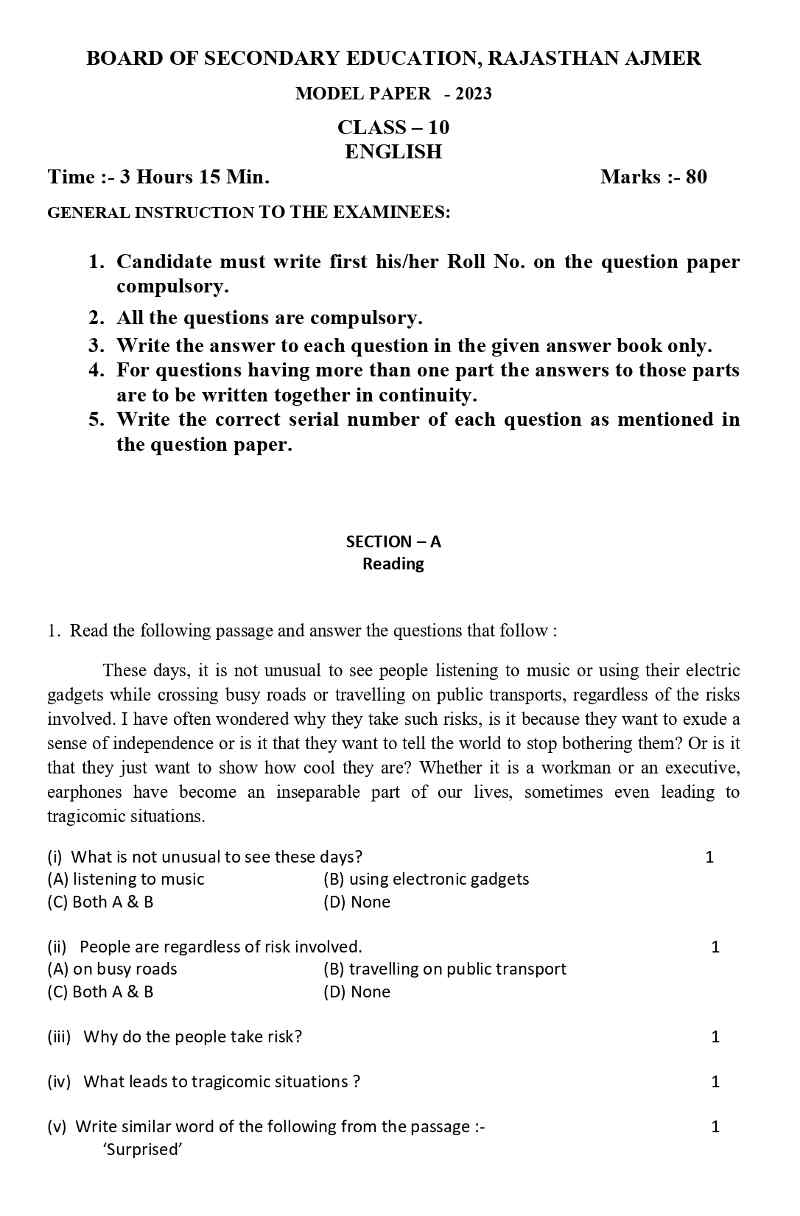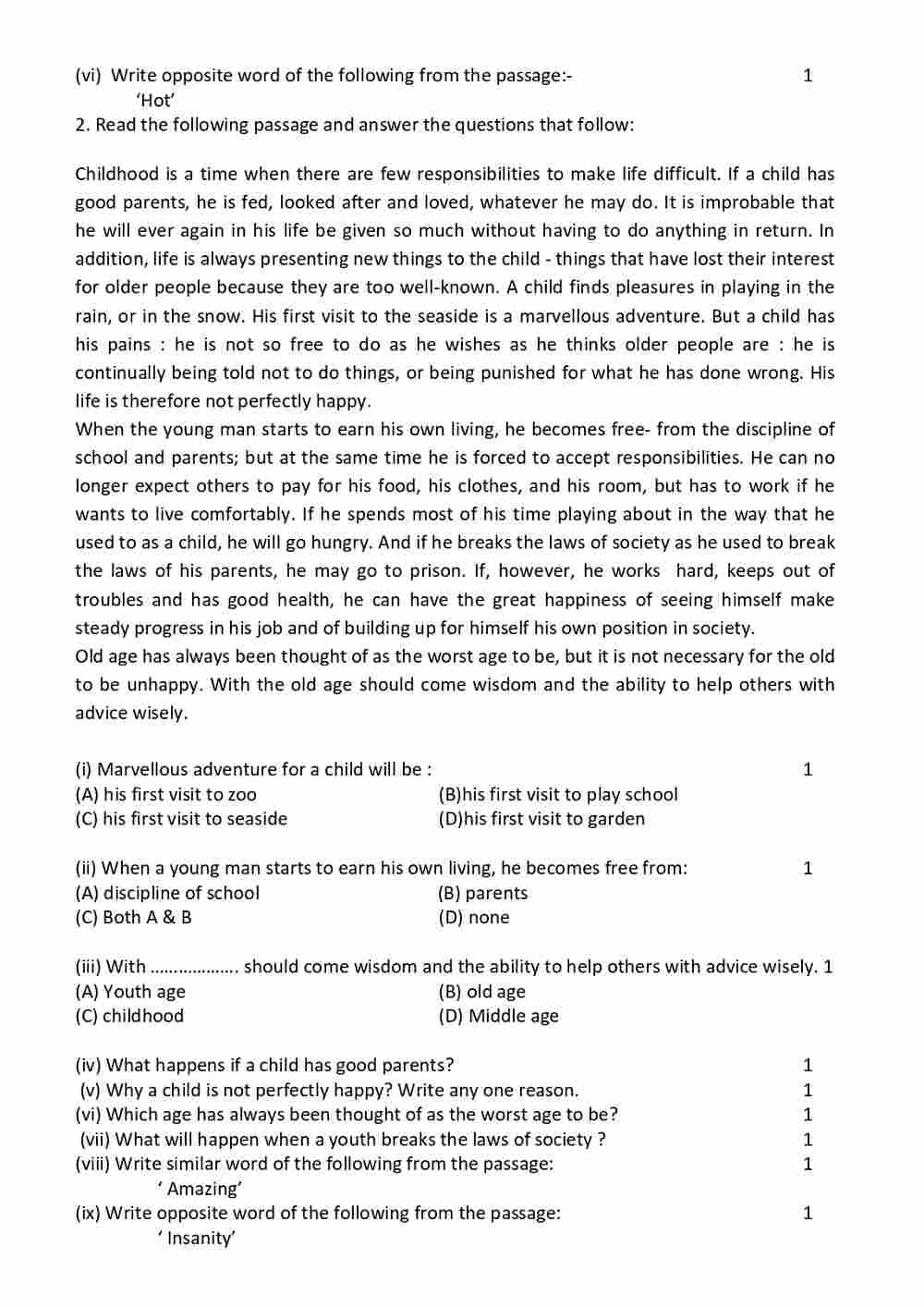 Download the rest of the RBSE English Model Paper for Class 10 below. And also read the model papers of other Class 10 subjects.
Related: RBSE Class 10 Hindi Model Paper