Read these books to find out what's missing in your career
Read these books to find out what's missing in your career. It will inspire you to take life decisions effectively for a bright future.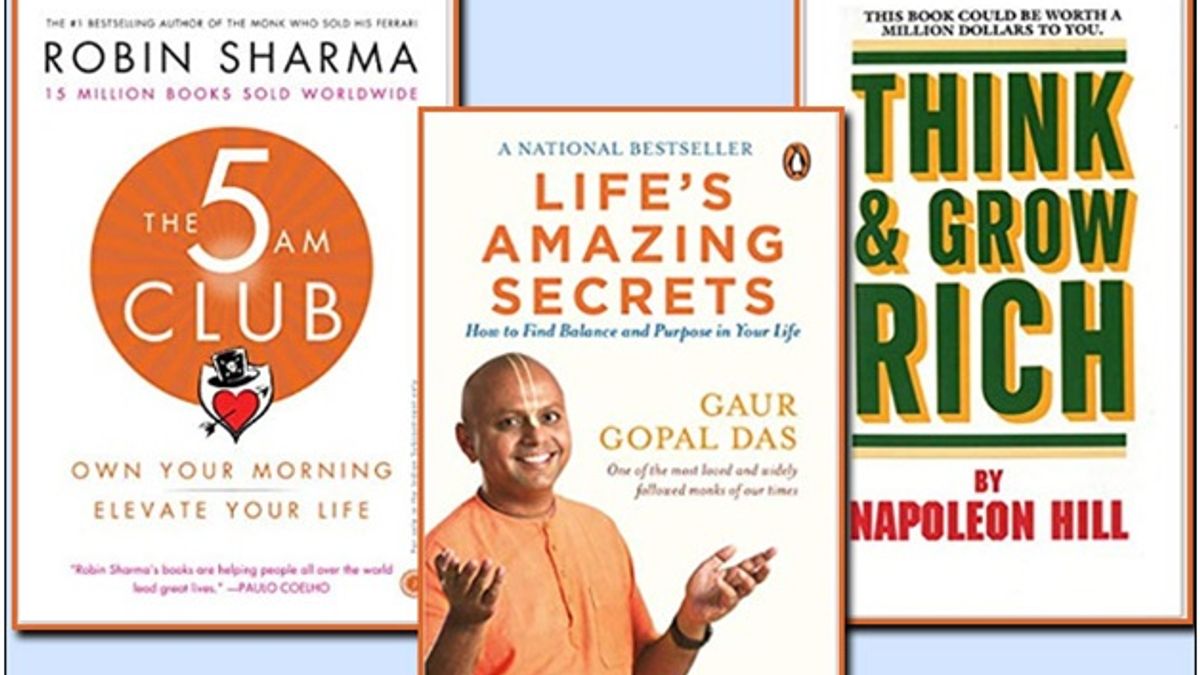 It takes 3 books to make you successful in life
No one is perfect in this world and everyone finds it difficult at some point of life to channelize their career in the right direction. The key is to stay determined and finding the purpose of life. If you are not getting help from anywhere and confused about your life goals, reading a motivational book can help you a great deal. A book has the power to change lives if one reads it with devotion and observe the words carefully. One must not only read a book but also focus on the lines and find out if the words are anyway related to him. This is the way one can find the solution to a problem in a book.
Therefore, make books your best friend and find out the solution to every problem by reading the following inspirational novels:
There is no hiding the fact that Gaut Gopal Das is the most sought-after life coach and counselor. He is known for his humorous yet effective take on life's problems. This book is a complete masterpiece that will enlighten you on various aspects of decision making, finding a purpose of life and ways of leading a balanced and successful life.
Without wasting further time, jump straight into the secret of happiness and success by reading this book.
More than 1000 readers have found their life's purpose, it's time for yours!
Another masterpiece by the popular motivational author, Robin Sharma! The 5 AM Club is a no secret, however, Robin has penned down an interesting take on this and showed by exampled how waking up every day at 5 AM and elevate your life.
This book is a must read for everyone who want to get into realm of happiness, success and prosperity.
Already, the readers of this book have given this book 4 and ½ ratings!
Turn the best chapter of life @ Rs.225.00
This book is all about the power of your mysterious mind. Mind is the biggest secret that is supposed to have immense power and potential to transform lives in quick time. The book deals with how thoughts can lead to things, and how important it is to think positive. But, the million dollar question is how to control and manage thoughts?
Get the answer in this book and become rich in life!
Almost four thousands readers have given 4 and ½ rating to this book as it has transformed their lives.
For more updates on such stories, stay connected to Jagranjosh.com