SBI PO Mains Reasoning Preparation Tips 2022: The State Bank of India has announced to conduct the SBI PO Mains 2022 examination in January 2023 (tentative) for the candidates successful in the SBI PO Prelims 2022 exam for the selection of 1673 Probationary Officers (PO) across the State Bank of India.
In this article, candidates can check the best preparation tips and tricks and mock test for Reasoning & Computer Aptitude in the SBI PO Mains 2022.
SBI PO 2022 Calendar
Events

SBI PO 2022 Dates

On-line registration including Editing/ Modification of Application by candidates

22nd September to 12th October 2022

Payment of Application Fee

22nd September to 12th October 2022

Download of Preliminary Examination Call Letters

3rd December 2022 to 20th December 2022

Phase-I: Online Preliminary Examination

17th/18th/19th/ 20th December 2022

Declaration of Result of Preliminary Examination

January 2023

Download of Main Examination Call letter

January 2023 / February 2023

Phase-II: Online Main Examination

January 2023 / February 2023

Declaration of Result of Main Examination

February 2023

Download of Phase-III Call Letter

February 2023 onwards

Phase-III: Psychometric Test

February / March 2023

Interview & Group Exercises

February / March 2023

Declaration of Final Result

March 2023 onwards

Pre-Examination Training for SC/ ST/ Religious Minority Community candidates

Download of call letters for Pre-Examination Training

1st / 2nd week of November 2022 onwards

Conduct of Pre- Examination Training

November 2022 / December 2022
SBI PO Mains Exam Pattern 2022
Refer to the following sections to know about the detailed exam pattern for SBI PO mains 2022.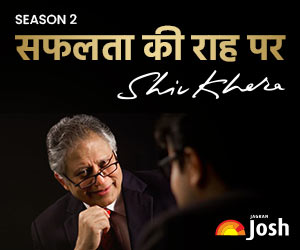 The SBI PO mains exam will be conducted online mode.

The questions asked will be multiple choice based on the objective section. The questions in the descriptive section have to be typed using the keyboard.

There is a prescribed negative marking of 1/4th of the total marks for incorrect answers.

Candidates can attempt the subjects only within the sectional time prescribed for the same.
SBI PO Mains Exam Pattern 2022

Subjects

Maximum Questions

Maximum Marks

Duration

Reasoning & Computer Aptitude

40

50

50 minutes

Data Analysis & Interpretation

30

50

45 minutes

General/ Economy/ Banking Awareness

50

60

45 minutes

English Language

35

40

40 minutes

Total

155

200

160 Minutes

English (Descriptive Test)

2

50

30 minutes

Total

250

3 Hours 30 Minutes
SBI PO Mains Reasoning & Computer Aptitude Preparation Strategy
Candidates going to write the examination should give special emphasis on the SBI PO Reasoning Ability & Computer Aptitude as it is one of the section which can help candidates score high marks. As per the previous years' exam analysis for SBI PO Mains, the difficulty level of Reasoning & Computer Aptitude section has been moderate to difficult. Solving previous years' question papers for SBI PO Mains will help candidates in developing a flair for the types of questions asked in the exam.
1. Special Emphasis on Puzzle and Seating Arrangement
As per the SBI PO past years' exam trend, approximately 15-20 questions are definitely asked from the puzzles and seating arrangement topic. The common topics of these subjects are floor based puzzles, double variable based puzzles, row-based puzzles, circular seating arrangements, etc. The best way to solve this type of question is to make more than one reference while solving them. Also, read the questions more than once to join all the links between the puzzles.
2. Check Most Important SBI PO Mains Puzzle & Seating Arrangement topics
SBI PO Mains Puzzle & Seating Arrangement topics

Linear Sitting Arrangement
Circular Seating Arrangement
Dual Row Seating Arrangement
Rectangle-based row arrangement
Variable based puzzle
Floor & Flat Based Puzzle
Designation-Based Puzzle
Uncertain Number-Based Puzzle

Month & Year Based Puzzle
Letters Arrangement
Comparison based Puzzle
Box-based Puzzle
Uncertain Linear-based Puzzle
Double Line-based Puzzle
Post-based Puzzle
Parallel Row Puzzle
3. Check Most Expected Topics In SBI PO Mains Reasoning & Computer Aptitude
Important Reasoning & Computer Aptitude Topics

Puzzles/ Seating Arrangement

Coding-Decoding

Blood Relations

Order & Ranking

Data Sufficiency

Inequalities

Direction Sense

Syllogism

Alphanumeric/Number Series

Odd One Out

Basic Computer Knowledge

MS Office

Keyboard Shortcuts

Internet and Networking

Operating System

Computer Abbreviation
4. Topic wise Important Tips & Tricks
Reasoning Ability: One should prepare all types of puzzles and seating arrangement questions asked in Banking exams. One should keep an open mind to new types of questions hence it is advised to strengthen your basic concepts regarding reasoning topics such as practicing Venn Diagram for solving syllogism based questions, or Family Tree concept to solve blood relation based questions. In questions based on blood relations, never assume the gender of the subject unless mentioned and always start with the last person in the statement. In questions based on distance and direction sense, always assume the subjects are standing facing North unless specified otherwise and always consider all 8 directions. In questions based on coding-decoding, always check the order (ascending or descending) in the statements.
5. Negative Marking Applicable, Maintain Accuracy
There is a negative marking of 1/4th mark in the SBI PO Mains. Avoid guesswork while answering. Leave a question blank if you are unsure of the answer. Leaving a question will not attract penalty. For maintaining accuracy, one should always resort to attempting the mock test, and practice questions regularly.
Check Here SBI Clerk Mains Mock Test
For SBI Clerk Mains Admit Card 2022, Click Here