SSC SI ASI 2017: Minimum physical standard or endurance test (PST/PET)
In this article, we have included all important and required physical standards on which the candidature is accepted. For detailed information go through the article.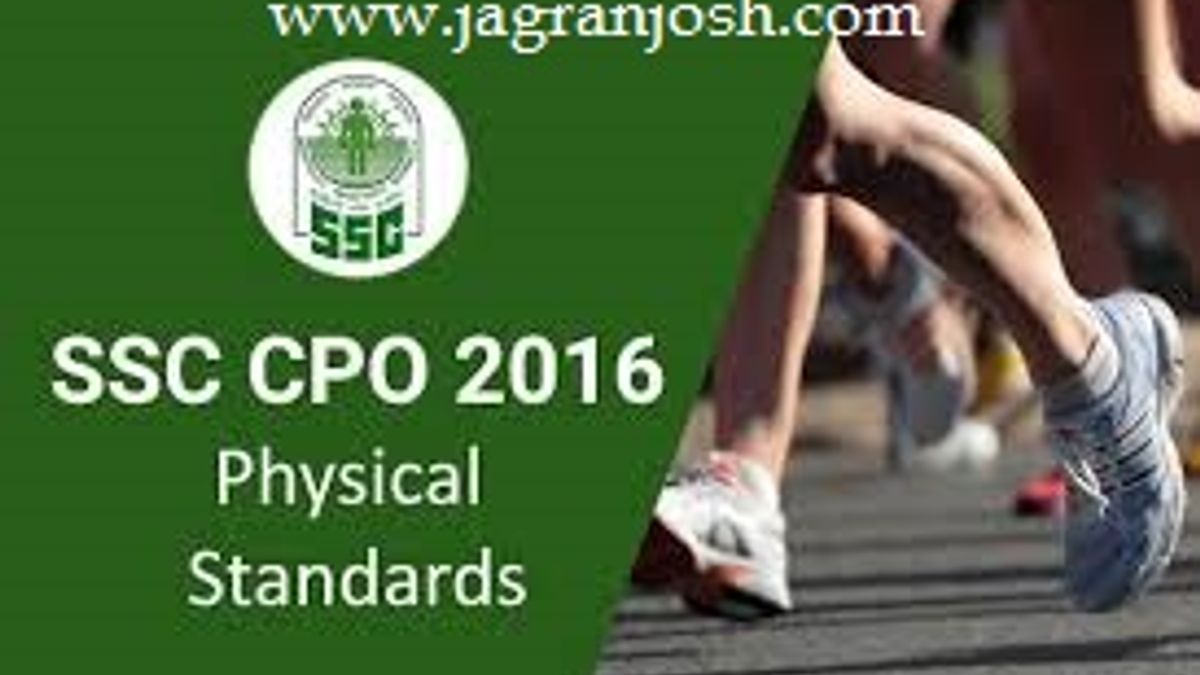 SSC CPO 2017-18
SSC SI, ASI in CISF/CAPF/Delhi police examination is set to accept the online application starting from 22ndApril, 2017 to 15thMay, 2017. The online examination for Paper-1 is decided to be conducted from 30thJune, 2017 to 7thJuly, 2017.
In this article, we have included all criteria and minimum standards for medical fitness of both Male/female candidates. This test is mandatory for appearing paper-2. Let us take a brief introduction of all such parameters in the below text.
SSC CPO 2017: Eligibility test for all posts
Categories

Height (in cms)

Chest (in cms)

Unexpanded

expanded

For General

170- Male

157-Female

80-Male

85-Male

For candidates belonging to Hill areas of Garhwal, Kumaon, Himachal Pradesh, Gorkhas, Dogras, Marathas, Kashmir Valley, Leh & Ladakh regions of J&K, North-Eastern States and Sikkim

165-Male

155-Female

80-Male

85-Male

Scheduled tribe

162.5-Male

154-Female

77-Male

82-Male
SSC CPO 2017: Physical efficiency test for all posts
The determined standards for PET are as follows: -
Gender

Race (in meters)

Jump

Long

High

Male

100 meters in 16 seconds
1600 meter in 6.5 minutes

3.65 meters in 3 chances

1.2 meters in 3 chances

Shot put: 4.5 meters in 3 chances

Female

100 meters in 18 seconds
800 meter in 4 minutes

2.7 meters in 3 chances

0.9 meters in 3 chances
MEDICAL STANDARD FOR BOTH THE POSTS:
The minimum distant vision: - 6/6 or 6/9 of two eyes (without glasses) and shall be free from color blindness.
Knock knees, flat foot, varicose vein, Hallux valgus, hallux rigidus, squint in eyes, loss or deformity of fingers & chest and joints, bow legs and other deformity including loss of any body part is not permissible.
After Medical examination, candidates selected for the post of Sub-Inspector/Assistant Sub-Inspector have to pass the following seven obstacles events mentioned below. Failing in any one of them leads to rejection for all forces.
i. Jumping over the vertical board;
ii. Tarzan swing
iii. Holding the rope jumping from the board
iv. Parallel rope
v. Monkey crawl
vi. Vertical rope
vii. Jumping on the horizontal board
4. The commission has also allowed the tattoos depicting religious symbol or figures and the name only on the left forearm.
Important highlights: -
Those who qualify in the race event will be eligible to appear in the long jump and high jump events.
There shall be no appeal against disqualification in race, long jump, & high jump; however, candidate may appeal against height and chest measurement on the same day of PE&MT before the Appellate Board.
There shall be no chest measurement for Female candidates. The candidature of female candidates who are pregnant at the time of PE&MT will be rejected, as they cannot undergo the test. No appeal/representation will be entertained against such rejection.
Relaxation in height and chest (as the case may be) as mentioned above will be permissible only on production of certificate in the proforma as prescribed, from the competent authorities of the District where they ordinarily reside.
PE&MT Will NOT CARRY ANY MARKS BUT WILL BE OF QUALIFYING/ELIMINATION NATURE.
Use of drugs during Physical Endurance and Measurement test will lead to disqualification.
Good luck!!