Topics asked in writing skills section of CBSE Class 12th English paper
CBSE English Core paper for clas s 12 board exam will be conducted on March 05, 2018. Students appearing for class 12 board exams this year can check here the important topics for essay, speech, notice, debate, as well as report writing and letters asked in writing skills section of CBSE board English paper.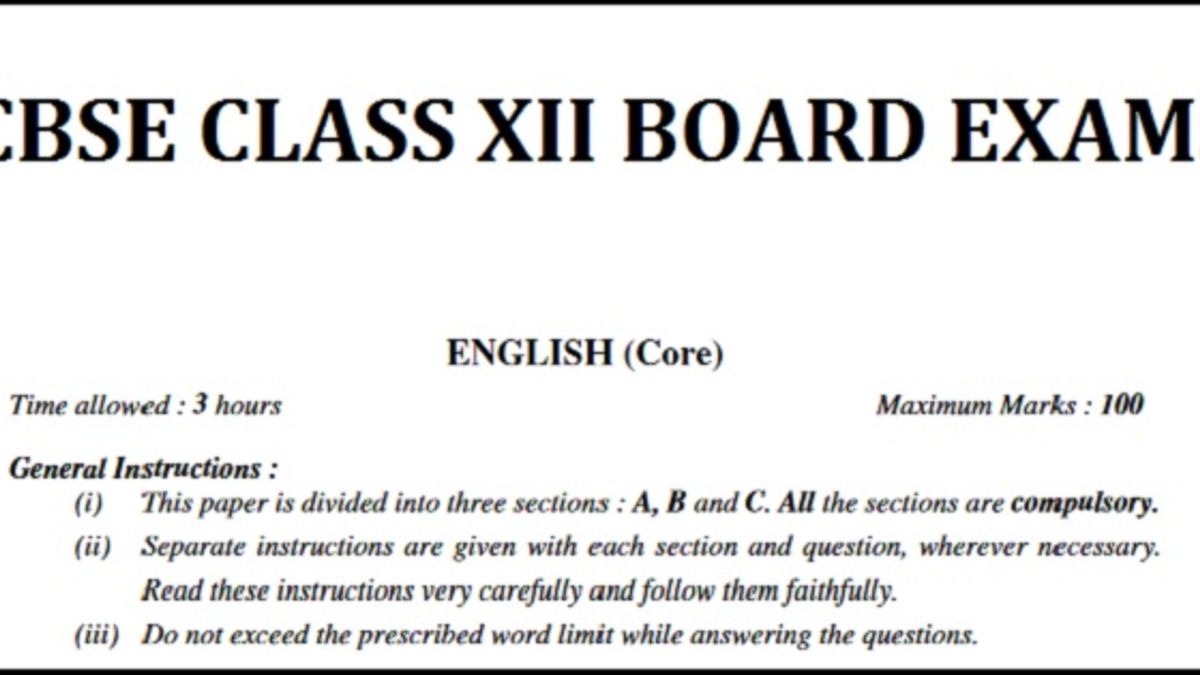 Topics for writing skills section of CBSE Class 12 English paper
CBSE English Core paper is divided into three sections i.e. Section A – Reading Comprehension, Section B – Writing and Grammar and Section C – Literature. Students appearing for the CBSE board exam need to know about the complete syllabus of their upcoming English paper on March 05, 2018. As students are aware of the literature section and reading comprehension syllabus, the topics in writing skills sections are quite unexpected. Students only have an idea about the type and format of the questions to be asked in Section B of CBSE board English paper.
11 tips to get full marks in writing skills section of board exams
The writing skills section of CBSE Class 12th English Board Paper includes-
Letter writing – Formal letter for registering complaints, making enquiries, information letters, order placing and replies, letter to the editor for public interest issues providing suggestion and opinion and Job application.
Essay, debate or speech writing
Advertisements and Notices
Report writing
Designing or drafting posters and
Formal and Informal invitation and replies
After analysing the past year question papers of CBSE board English subject we have found that the questions are commonly based on the following topics –
Education – CBSE class 12 board exam English paper commonly includes questions based on Education so as to make the students aware of its importance in everyone's life. Therefore, the writing skills section of Class 12 English board exam includes topics like
Banning mobile phones in School
Importance of girl education,
Increasing drop out rate of schools
Introduction of Continuous and Comprehensive Evaluation (CCE)
For attempting questions on these topics students need to have complete knowledge about the topics. To get an idea about what questions related to education might be asked in the English paper, students can study the trends in education for past two years; for example – regulation of fee/fee hike in private schools has been in news last year, or Is entrance exam the right method of selection for admissions to undergraduate courses etc.; therefore, there could be essay or debate questions on this topic
Environment – Our environment has become a topic of serious concern nowadays. With global warming and many other man-made hazards affecting our environment, students need to know about the issues and measures to save it. Therefore, the board has included environmental topics in the CBSE class 12 English exam to create awareness among students.
Students will be required to write essays, debates, notices, letters etc. The questions on this topic includes –
Environment safety measures
Cleanliness drives,
Making students or neighbourhood aware of water conservation, electricity conservation
Letter to the editor for garbage mismanagement or pollution in your area/locality etc
Tips to score well in Hindi subject paper for board exams
Health – For proper education of students about health and fitness and many health-related issues, the education board has included these topics in Class 12 English board exam. The questions on this topic will include awareness about health, diseases, fitness and Government initiatives and programmes. The question can be asked in form of report writing, notice writing as a school head boy or girl. Also, there can be essay, speech or debate questions for –
Initiatives by Prime Minister for Importance of Yoga, Yoga day
Diet pills for losing weight
Effects of pollution on healthNotices on Dengue, Malar
ia or other diseases awareness
Technology – Technology has become an integral part of our lives. Today, every other person has access to internet and tech devices. Therefore, it is important for students to know about it as well and this is why students are asked to write about various topics of technology so that students become aware of its uses as well as advantages and disadvantages.
The students will be required to write on latest technology, trending device or applications. The questions based on this topic are as under –
Debate on GPRS system in school buses or formal letter for requesting to install GPRS system in school buses
Debate or speech on mobile phones or technical devices for education
Cybercrime and safety measures against it
How to study for an upcoming exam to get best result?
Social Issues – Making students aware of the issues in society has become really important and they should be able to understand as well as take initiatives to stop social evils. Therefore, the writing skills section of class 12 English board exam can include on such issues in our society.
The topics on social issues in India are most commonly asked in the language papers. Students will be required to write essays, debate or letters; for example –
Necessity of homes for orphans or old age people
Child marriage is a curse
Child labour,
Illiteracy
Religion-based violence
Corruption or Prime Minister's initiative against black money i.e. demonetisation of Indian currency
Abortion or killing girl child
Conclusion: Students appearing for English core paper of CBSE board exams 2018 need to practice well for the writing skills section as this section includes topics that are not mentioned in the syllabus. Students only know the format of the questions that will be asked in this section. To score well in writing skills section of CBSE Board class 12 English paper –
Know the correct format of letter, notices, reports, speech, debate, essay, invitation etc
Practice as many as questions possible for this section from previous year question papers and sample papers
Work on minimising your spelling and grammar mistakes
Improve your handwriting and writing speed so as to manage the exam duration