Valentine Day 2018: Cool Gifting Ideas
Check out some great gifting ideas to make this Valentine's day an unforgettable one for your beloved.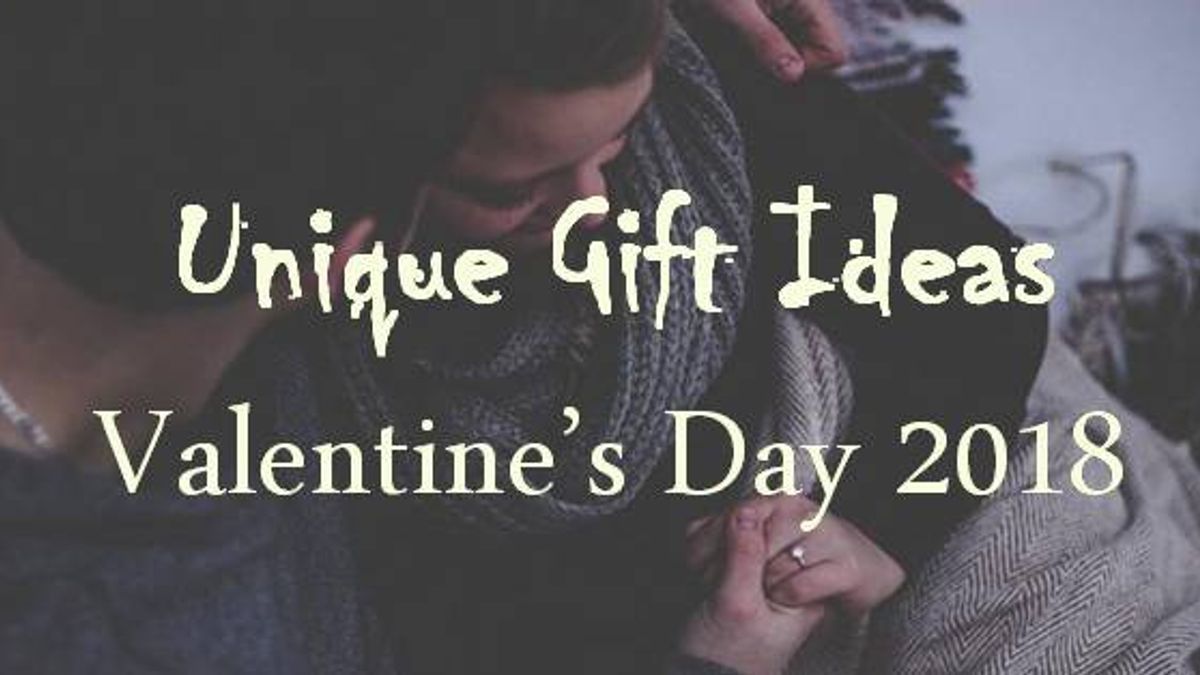 Unique valentine's day gifting ideas for college students
It's February, the month of 'Love.' The celebrations to have begun with the start of Valentine week, today. It's the time when college campuses around the world are drowning in a crazy frenzy of excitement and joy. Although there are many folklores as to how the 14th of February came to be celebrated as the 'Valentine Day'. But these myths and legends hold little importance to the youngsters for whom it is nothing but a special day to celebrate the beauty of love. Couples go on a scouting spree for that perfect gift for their beloved valentines. So, we thought how about gifting your perfect other something unique and special this year, something out of ordinary? Yes, well then, you have come to the right spot as we have some interesting valentine day gifting ideas for your boyfriend/girlfriend. Pick your favorite from your list of these quirky and unique gifting ideas.
Indoor Plant
Flowers sure are a great idea to gift to your valentine. But why not gift something that lasts for a lot longer than just a few days? How about potted plants? From flowers to low maintenance indoor plants, there are so many ideas to choose from when gifting a potted plant. What's more is that they tend to last a lot longer than a beautiful bouquet of red roses. If you want to make the gift more special you can even go for personalized pots. And you can easily design one at home or order it online also.
Heart Headphone Splitter
One look around your college campus and you'll easily spot a couple enjoying songs or watching movies on their phone. If you are wondering what's so special about that? Then look again for you'll notice that they are watching it on a single device and both of them are sharing a single set of earphones. Something that you too must enjoy doing with your loved one, right? But doesn't sharing a single set of earphones means that you got to compromise with the sound quality. Worry not we have the perfect solution to your problem. Why not gift your beloved, a headphone splitter? Headphone splitters have dual aux inputs and both of you can easily enjoy your song or movie with two different sets of earphones. So, how about this heart-shaped headphone splitter, think it would make her heart flutter?
Heart Shaped Mug
Coffee comes as a lifesaver for college students. It's the one thing that keeps you going even after long sleepless nights. Whatever the reason for them be, late-night parties or studying for semester exams. So, how about expressing your love for your beloved by gifting them some cool couple coffee mugs. And what better gift could there be then these awesome heart shaped coffee mugs.
Tie and Cufflink Set
If you are looking to gift something classy to your boyfriend then you can opt for a classy tie and cuff-link sets. Look for something dapper that would make them feel quite special. You could easily order a set online from any popular e-commerce website or also step in some good store at the nearest marketplace. There are many styles for you to experiment with from classy strips to funky prints you can go for anything that catches your eye.
DIY Hardboard Puzzle
Another great idea is to go the DIY way this Valentine, i.e. make your girlfriend a 'Do It Yourself' gift. A handmade gift is sure to make her feel a lot more special than the one bought from a store. So, how about adding a little fun to your valentine day celebrations this year? A little effort on your part and you could make your girl feel like a princess. All you have to do is make a handmade puzzle for her, it could be any a picture of both of you or her name or a message for her from you. You can easily find a DIY puzzle making tutorial online.
BookEnds
Does your girlfriend or boyfriend love to read? If yes, then one of the best gifts to give them would be a book they'd love to read. But there is always a confusion if they have already read it or would they enjoy reading it. So, how about give them something book related like an interesting bookend, it's a win-win situation for both. Your partner would have something cool to help them organize their books and you would have gifted them the perfect gift. You can pick your choice from a wide variety of bookends from cool metallic ones to classy ceramic cases.
Personalised Gift Ideas
Personalized gift ideas always make a great statement for special occasions like Valentine's Day. They bring back sweet memories and make the recipient feel quite special. They go on to become treasured gifts for a lifetime. There are a wide variety of gifts that form the range of personalized gifting items like personalized mugs, photo frames, t-shirts, cushions etc. The unique designs and patterns of these gifts tell a story of their own, making them a perfect gifting choice for your loved ones. So what's it gonna be?
Hope these amazing ideas will help you find the perfect gift for your valentine this year. Don't forget to share this article with your friends and even your boyfriend/girlfriend to help them come up with some cool gifting ideas this valentine. For more such articles please visit, www.jagranjosh.com/college. Alternatively, you can also get them directly in your inbox by submitting your email-id in the box below.