BJP MP Virendra Kumar to be Pro-tem Speaker of 17th Lok Sabha
Virendra Kumar will be India's next Pro-tem Speaker and he was elected from Tikamgarh constituency in Madhya Pradesh.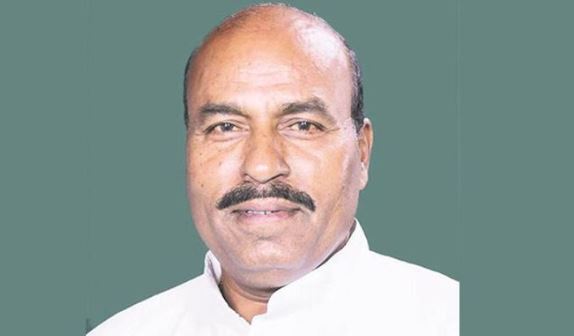 Virendra Kumar to be pro-tem speaker of 17th Lok Sabha
Virendra Kumar a BJP MP from Madhya Pradesh will be the Pro-tem Speaker of the 17th Lok Sabha.Virendra Kumar (65) is a seven-term member of Parliament and won the Lok Sabha polls from Tikamgarh.
He will preside over the first sitting of the Lok Sabha as Pro-tem Speaker; also he will administer the oath of office to the newly elected MPs. The first session of the newly-constituted 17th Lok Sabha will be held from June 17 to July 26. The Election for the Lok Sabha Speaker of the is scheduled to be held on June 19, 2019.
About Virendra Kumar
• Virendra Kumar was elected to 11th Lok Sabha for the first time in 1996 and became the member of Standing Committee on Labour and Welfare.
• He represents the Sagar constituency of Madhya Pradesh between 1996-2009.
• Kumar was also served a prison sentence of 16 months under Maintenance of Internal Security Act (MISA) in protest against the imposition of Emergency.
• Later he was re-elected to the 12th, 13th, 14th, 15th, 16th and 17th Lok Sabha continuously. He had served as member and Chairmen of various committees.
• He was also the Union Minister of State for Women and Child Development and Minority Affairs between September, 2017 and May, 2019.
What is Pro-tem Speaker?
It is a Latin phrase which translates to for the 'time being' in English. So the Pro-tem Speaker is a temporary speaker appointed for a limited period of time. A Pro-tem speaker is chosen with the agreement of the members of the Lok Sabha and legislative assembly.
After a general election and the formation of a new cabinet, a list of senior Lok Sabha members prepared by the Legislative Section is submitted to the Minister of Parliamentary Affairs, who selects a Pro-tem speaker. The appointment is approved by the President.
Duties of Pro-tem Speaker
The first meeting after the election when the Speaker and the Deputy Speaker are selected by members of the Parliament is held under the Pro-tem Speaker. In absence of the Speaker, the Deputy Speaker acts as Speaker and in the absence of both a committee of six members selected by the Speaker will act as Speaker according to their seniority.
The main duty of the Pro-tem Speaker is to administer the oath of office to new members of the house. He also administers the floor test. When new Lok Sabha speaker is elected, tenure of the pro-tem speaker ceases to exist.
Also Read: Cyclone Vayu may turn 'severe' in next 24 hours: IMD