Cambridge Analytica controversy: Explained
Cambridge Analytica allegedly had a hand in assisting with Donald Trump's victory in US Presidential Elections 2016, by using unethically gathered data to manipulate voter behaviour. The firm has also allegedly worked with the Leave EU camp during Britain's exit from the European Union (Brexit).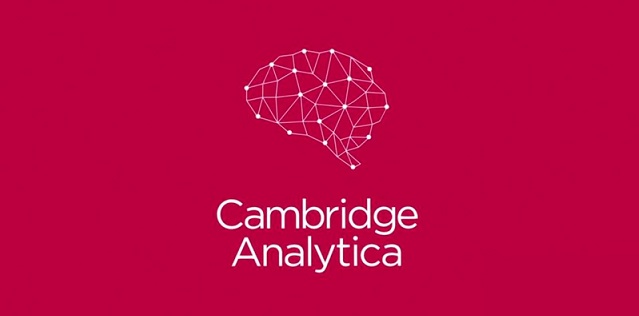 Cambridge Analytica controversy: Explained
Facebook CEO Mark Zuckerberg on March 21, 2018 apologised for the data debacle that has dragged the social media giant into a huge controversy and said that he was ready to testify before the Congress.

Zuckerberg said, "What we try to do is send the person at Facebook who will have the most knowledge. If that's me, then I am happy to go." Facebook employs a small army of lawyers and lobbyists in Washington, Zuckerberg himself has never testified before a congressional committee.

After the news of Cambridge Analytica scandal and facebook's alleged data breach erupted, politicians called on the social media founder to testify before their legislative bodies within five days.

What is Cambridge Analytica and why is it in the news?

Cambridge Analytica (CA) is a privately held data analytics firm, which was established in 2013 as an offshoot of its British parent company Strategic Communications Laboratories (SCL) Group.

The company mainly combines data mining, data brokerage and data analysis with strategic communication for the electoral process.

The main objective of the CA is to come up with online political campaigns and reach out to potential voters online by combining data from multiple sources including online platforms.

What is the controversy all about?

• The analytics company is alleged to have a hand in assisting with Donald Trump's victory in US Presidential Elections 2016, by using unethically gathered data to manipulate voter behaviour.

• The company was allegedly hired by Trump's campaign team to help with data crunching during the 2016 election season. Steve Bannon, then Executive Chairman of Breitbart News, who eventually became an advisor to Trump, was also said to be the vice president of CA's board.

• The analytics firm is reported to have guided Trump's campaign team on how to best target voters using ads or speeches or making the strategic campaign stops and manipulate them into voting for Trump.

• The firm has also allegedly worked with the Leave EU camp during Britain's exit from the European Union (Brexit).

How is Facebook involved in the controversy?

One of its co-founders and former research lead at Cambridge Analytica, Christopher Wylie shared evidence about the company having harvested data from close to 50 million users on Facebook.

Wylie stated that the company exploited Facebook to harvest millions of people's profiles without their permission and used the information to create a psychological profile of the users as well as their friends based on their online activities.

This was then used for targeted political advertising during UK's Brexit referendum as well as during the 2016 US presidential elections.


How did Cambridge Analytica get the data?

• Facebook lets app developers seek permissions from users to use their personal data to help develop the app.

• The CA reportedly got the private data from a Cambridge researcher - Alexsandr Kogan, who created an app called 'thisisyourdigitallife' to offer personality predictions online. The app offered users a personality prediction after they agreed to take a personality test.

• Around 270,000 people downloaded the app and took the personality quiz, as a result of which the data of some 50 million users, mainly in the US, was harvested without their explicit consent through their friend networks.

• Though Kogan got access to the data, it was only meant to be used by him for developing the app and not be shared with others. However, he allegedly sold the data to the CA.

How did the app analyse the user information?

By taking the personality quiz, the users not only gave their consent to Kogan to access their public information as well as some of the publicly available data of their friends but it also enabled the app to determine the race, gender, sexual orientation and political preference of the user.

The information helped CA to create a psychological profile of the user, which was then used to tweak the social media strategies in favour of the election campaigns run by them.

Facebook's response to alleged data breach by Cambridge Analytica

Facebook on March 16, 2018 suspended Strategic Communication Laboratories (SCL) and its political data analytics firm Cambridge Analytica after it emerged that it was using data shared by a developer who was supposed to use it only for his own app.
According to Facebook, "In 2015, we learned that a psychology professor at the University of Cambridge named Dr Aleksandr Kogan lied to us and violated our Platform Policies by passing data from an app that was using Facebook Login to SCL/Cambridge Analytica, a firm that does political, government and military work around the globe. He also passed that data to Christopher Wylie of Eunoia Technologies, Inc."

Cambridge Analytica's response

The CA responded to Facebook's suspension order by stating that it does not hold data from Facebook profiles.

The company acknowledged that it had contracted a company, Global Science Research (GSR), which was founded by Kogan, for a large-scale research project. According to CA, GSR was only to obtain data in accordance with the UK Data Protection Act and after seeking user consent.

However, the company stated that when it learned that the data had not been obtained by GSR in line with Facebook's terms of service, they deleted all of it. It said that none of the data was used by them as part of the services it provided to the Donald Trump's 2016 presidential campaign.

How does the controversy concern India?
• According to a report in a leading daily, the CA has plans of expanding its services to other nations' electoral processes, especially India, Sri Lanka and Bangladesh as they approach elections.
• The CA along with its India partner Oveleno Business Intelligence (OBI) has reportedly reached out to the two main political parties of the nation for a possible collaboration for the upcoming 2019 Lok Sabha elections.
• Recently, Union Minister Ravi Shankar Prasad delivered a sharp warning to Facebook stating that the Union Government would take stringent action including summoning its CEO Mark Zuckerberg to India, in case of any data theft of Indians.
• The Minister said that the government was in touch with the US Federal Trade Commission and Department of Justice to assess privacy violations of Indian users.
• Meanwhile, both ruling party and main opposition party of India have reportedly accused each other of having links with Cambridge Analytica and engaging the firm in past elections.