Current Affairs 12 April 2019 Digest 4: New Human species found; recommendations for fostering Finance Commission
Homo luzonensis, described in the journal Nature, informs about features comparable to different species of hominins.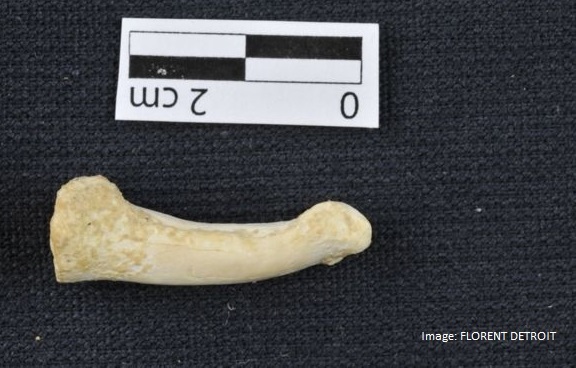 50,000 years old human species found
Story 1: Scientists discovered new human species in Philippines
Scientists have discovered a new human species 'Homo luzonensis' in Philippines recently. Scientists found these remains aged between 67,000 years to 50,000 years old and it was unknown to science till date. It is classified a separate species on the ground of 13 bones and teeth from two adults and one child found in a cave on the island of Luzon in the Philippines.
Homo luzonensis, described in the journal Nature, informs about features comparable to different species of hominins. Unlike Homo sapiens, whose premolar teeth generally have a single root, Homo luzonensis' premolars had two or three roots, similar to more primitive species such as Homo erectus, which lived in Africa and Asia between about 1.89 million and 143,000 years ago.
Major Findings
A hominin third metatarsal discovered in 2007 in Callao Cave (Northern Luzon, the Philippines) and dated to 67 thousand years ago provided the earliest direct evidence of a human presence in the Philippines.
Analysis of this foot bone suggested that it belonged to the genus Homo, but to which species was unclear.
Recently researchers found twelve additional hominin elements that represent at least three individuals that were found in the same stratigraphic layer of Callao Cave as the previously discovered metatarsal.
It's quite possible that Homo luzonensis was smaller than Homo sapiens, and perhaps even smaller than Homo floresiensis, as the study's lead author Florent Détroit, a paleoanthropologist at Paris' Museum of Man.
Special Features of Homo luzonensis
Homo luzonensis has some physical similarities to recent humans, but in other features hark back to the australopithecines, upright-walking ape-like creatures that lived in Africa between two and four million years ago, as well as very early members of the genus Homo. The finger and toe bones are curved, suggesting climbing was still an important activity for this species. This also seems to have been the case for some australopithecines.
Callao Cave
Callao Cave is one of the limestone caves located in the Cagayan province, in the Philippines. The seven-chamber cave is one of 300 caves that dot the area and the best known natural tourist attraction of the province. The town is named as Penablanca for the presence of white limestone rocks in the area. More than 70 Caves have been documented by the National Museum till 1977. Callao Cave and the nearby Sierra Cave are easily accessible by automobile.
Liked the article? Do watch our videos too!
Story 2: Ministry of Rural Development presented recommendations for fostering Finance Commission
The Ministry of Rural Development headed by Secretary Amarjeet Sinha, made a detailed presentation on the Ministry's plans on fostering higher inclusive growth, equity, efficiency and transparency – to the Chairperson N.K. Singh and Members and senior Officials of the Fifteenth Finance Commission on April 11, 2019.
The Presentation dwelled upon the changing structure of rural economy; Gram Panchayat led, data driven and accountable development approach; governance reforms for better outcomes and other specific proposals for rural development.
The Ministry made a case for additional resources for Rural India on the account of :-
Higher/New State Share – PMGSY, PMAY (G).
Extra Budgetary borrowing – PMAY Gramin.
Finance Commission transfer.
Massive rise in loans to SHGs – ₹ 81,077 cr.
Increasing incomes through livelihood thrust – farm ponds, wells, animal sheds/resources.
Larger effective transfer due to governance reforms – IT/DBT – Decline in leakages.
Other specific proposals of Rural Development like maintenance of roads, transfer of certain schemes, and Human Resource Reforms.
The presentation also made a case of Government's Reforms and conversant growth Panchayat Development:-
Governance Reform and Convergent Gram Panchayat Development Plans as necessary pre-condition for fund transfers
Capacity building of Panchayats (along with women SHGs), use of technology, data driven financial management reforms, and geo-tagging as necessary conditions.
Comprehensive HR as part of recommendations.
Earmarking for road maintenance.
Transferring DRDSs to States.
The Commission shall now take into consideration all the issues raised for the purpose of framing its recommendations to the government.