Current Affairs 18 March 2019 Digest 4:Government increases incentives of Central Government staff for acquiring higher qualifications; Who is Pinaki Chandra Ghose?
A sum of Rs 20,000 will be given for earning post graduate degree or diploma within one year or less and these qualification having duration of more than one year will hold Rs 25,000 as incentives for the employees.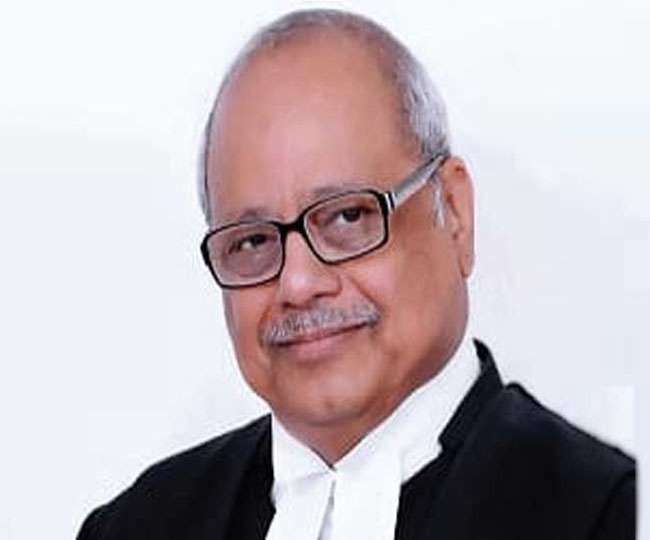 Current Affairs 18 March 2019 Digest 4
Story 1: Government increases incentives of Central Government staff for acquiring qualifications while in job

The Union Ministry of Personnel, Public Grievances & Pensions on March 15, 2019 announced the increase in incentives of Central Government employees acquiring higher qualifications while serving in the job.

Till now, the Central Government employees acquiring fresh higher qualifications after coming into service were granted incentives in the form of one-time lump-sum amount ranging Rs 2000 to Rs 10,000.

Now with the hike, the employees will get minimum of Rs 10,000 to a maximum of Rs 30,000 as incentives for acquiring higher qualifications like Ph.D, a five-fold increase in one-time incentive.

Here are the new incentives based on the choice of higher qualification:
| | |
| --- | --- |
| Qualification | Amount (Rs) |
| Ph.D. or Equivalent | 30,000 |
| PG Degree/Diploma of duration more than one year | 25,000 |
| PG Degree/Diploma of duration one year or less | 20,000 |
| Degree/Diploma of duration more than three years | 15,000 |
| Degree/Diploma of duration three years or less | 10,000 |
Guidelines for granting incentive for acquiring fresh higher qualifications

• The incentives will be given only for higher qualification acquired after induction into the service.

• The incentive will not be available for the qualifications which are laid down as essential or desirable qualifications in the recruitment rules for the post.

• No incentive will be paid for acquiring higher qualification purely on academic or literary subjects.

• The acquisition of the qualification should be directly related to the functions of the post held by him/her, or to the functions to be performed in the next higher post.

• The quantum of incentive for a particular qualification will be uniform for all posts, irrespective of their classification or grade.

• No incentives would be granted if an appointment is made in relaxation of the educational qualifications.

• The incentives will be provided only two times in an employee's career, with a minimum gap of two years.

• The employee can claim the incentives within six months from the date of acquisition of the higher qualification.

Story 2: Who is Pinaki Chandra Ghose?

Former Supreme Court judge, Pinaki Chandra Ghose was in news recently as he is likely to be appointed as India's first Lokpal also known as the anti-corruption ombudsman.

Currently, Ghose is serving as a Member of the National Human Rights Commission (NHRC). He was appointed as a Judge of the Calcutta High Court in 1997. He served as the Chief Justice of Andhra Pradesh High Court before his elevation to the Supreme Court in 2013.

While serving as the Chief Justice of the Andhra Pradesh, he convicted Sasikala Natarajan in a corruption case. Sasikala used to be a close adviser of former Tamil Nadu Chief Minister J Jayalalithaa.

Ghose retired from the Supreme Court in May 2017.

Lokpal Selection Panel

As per media reports, Ghose's name was recommended by the Lokpal selection panel chaired by Prime Minister Narendra Modi.

The other members of the selection panel are Chief Justice of India Ranjan Gogoi, Lok Sabha Speaker Sumitra Mahajan, eminent jurist Mukul Rohatgi and Leader of the Opposition in the Lok Sabha, Mallikarjun Kharge.

However, Kharge did not attend the meeting as a protest against being invited as a "special invitee" to the committee meetings.

Lokpal and Lokayuktas Act, 2013

The Lokpal and Lokayuktas Act, 2013 provides for setting up of Lokpal at the centre and Lokayuktas in the States to probe corruption complaints against top functionaries and public servants, including the Prime Minister and the Chief Ministers.

Under the Act, the appointment to Lokpal is made by a high-level selection committee headed by Prime Minister, and is constituted of Lok Sabha Speaker, Leader of Opposition Party (LoP), Chief Justice of India and an eminent jurist.

The sub-section (2) of Section 4 of the 2013 Lokpal Act makes it clear that an appointment of the chairperson or members of Lokpal will not be invalidated merely because one of the members of the selection committee, the LoP, is missing.

Who is a Lokpal?

The Lokpal is a multimember body with a Chairperson (who is or has been a Chief Justice or Judge of the Supreme Court) and Members (who are or have been Judges or Chief Justices of High Courts).