Current Affairs 5 April 2019 Digest 4: West Bengal treats only 49 percent waste water; Death switch mechanism discovered in plants
The NGT observed that about 90 percent of municipal solid waste generated in Bengal is being dumped in the open every day in violation of statutory pollution laws.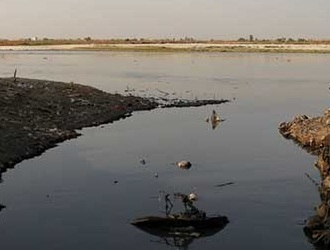 West Bengal treats only 49 percent waste water: NGT
Story 1- West Bengal treats only 49 percent wastewater before dumping it in Ganga: NGT

The National Green Tribunal has directed the West Bengal state government to submit a quarterly report on the issue of solid waste management. According to the green panel, the state only treats 49 percent of the wastewater before dumping it into the Ganga River.

The ruling was made by a bench headed by NGT Chairperson Justice Adarsh Kumar Goel. The bench noted that about 90 percent of municipal solid waste generated in Bengal is being dumped in the open every day in violation of statutory pollution laws.

NGT Ruling: Key Highlights

• The tribunal noted that West Bengal generates 1,311 million litres a day (mld) of wastewater and while 34 sewage treatment plants have a total installed capacity of 457 mld, their actual utilisation is only 214 mld, which is only 49 percent.

• The tribunal directed the state government to notify at least three major cities, towns and panchayats as model cities, towns, villages in every district within two weeks.

• The bench stated that the remaining cities, towns and village panchayats in the state may be made fully compliant in respect of environmental norms within a period of one year.

• It also directed that performance audit of all regulatory bodies may be conducted and remedial measures be taken, within six months.

Background

The NGT was hearing a petition seeking compliance of the Solid Waste Management Rules, 2016.

During the hearing, state chief secretary Malay Kumar Dey told the tribunal that it was found that out of the 341 blocks in West Bengal, the groundwater in 81 blocks was contaminated with arsenic and in 49 blocks with fluoride.

The tribunal was informed that large tractors, diggers and trucks can be seen lined along many of the rivers in West Bengal. Indiscriminate sand mining has a devastating effect on the environment.
Liked the article? Do watch our videos too!
Story 2- Chinese scientists discover death switch mechanism in plants

The Chinese scientists have discovered a possible death switch mechanism in plant's immune system that triggers infected cells to self-destruct, thus limiting the spread of the disease and keeping other parts of the plant healthy.

The study findings were published in a journal called 'Science'.

The Discovery: Key Highlight

• The research was done by scientists from Tsinghua University and the Chinese Academy of Sciences' Institute of Genetics and Development Biology.

• The lead researcher Zhou Jianmin along with his team investigated a protein called AvrAC, which is produced by a bacterial pathogen that causes black rot on cabbage.

• The bacterium injects AvrAC into plant cells, where it acts as a biochemical weapon weakening the plant's immune system.

• The researchers discovered that some plants have evolved to carry a resistance protein called ZAR1 that can detect bacterial proteins like AvrAC. These plants use special proteins as bait and trick the bacterial protein into attacking them instead.

• While the bait is being attacked, the resistance protein ZAR1 is activated to form a multiprotein structure called resistosome. The resistosome inserts itself into the cell's membrane and triggers it to destroy itself along with the invading pathogens, thus protecting other healthy cells.

• In addition to discovering this defence mechanism, Zhou and his associates from the Tsinghua University created structural models of the resistosome from their research.

• This allows other scientists to examine its composition and functions more closely.
The 'death switch' is usually harmless to the plant because it only affects diseased cells, which are a tiny portion of the entire plant.
According to Scientists, the discovery will provide clues to cell death control and immunity for plants.
The scientists hope that further research can lead to a new generation of disease-resistant crops that use significantly less pesticide and are more environmentally friendly.
Background

About 20 years ago, scientists discovered that plants, like animals, have robust immune systems that can protect them from pathogens including viruses, fungi, bacteria and parasites but exactly how it worked remained unknown.

The discovery is a huge step towards the dream of designing new resistant genes from scratch. It could be harnessed for the benefit of agriculture in the future.

Chinese agriculture constantly faces serious threats from diseases and pests and a good solution to these problems will provide a huge boost to crops immunity.