Current Affairs in Short: 03 February 2020
Indian Space Research Organization (ISRO) has started the second edition of Young Scientist Program for school students.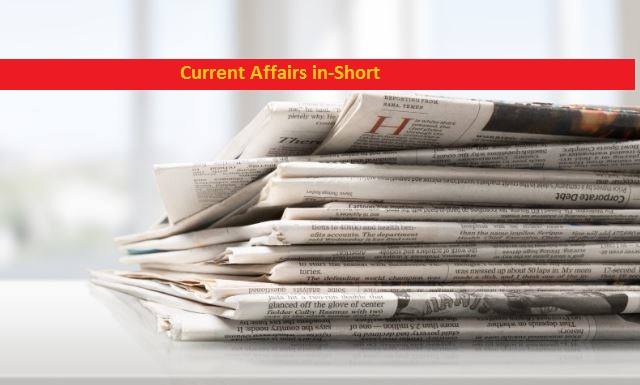 Current Affairs in-short
ISRO Young Scientists Program 2020 begins
• Indian Space Research Organization (ISRO) has started the second edition of the Young Scientist Program for school students to understand space information and its technology.
• Students can apply for ISRO's Young Scientist Program (Yuvika) 2020 by February 24, 2020, at www.isro.gov.in. The program will be held for two weeks from May 11 to May 22, 2020, during the summer holidays.
• Three students from each state / UT will be selected to participate in this program, including CBSE, ICSE and state syllabus.
Maldives rejoins Commonwealth
• The Maldives has once again joined the Commonwealth. The Maldives was officially inducted into the Commonwealth recently.
• Maldives separated from the Commonwealth about three years ago due to the issues of Human Rights.
• President of Maldives Ibrahim Mohammed Saleh also wrote a letter to Commonwealth Secretary-General Patricia Scotland.
Govt to construct 30km of highways in a day
• Union Government has made a target for the construction of national highways in the country. As per the new target 30kms of the highway will be constructed every day.
• Union Road Transport and Highways Minister Nitin Gadkari recently said that the government is constructing about 25.23 km every day on an average.
• As per the news report, in the current fiscal year, about 22,155 kilometers of roads have been built in the first three months.
Odisha launches virtual police station
• Odisha government has recently launched a virtual police station to provide more ease to its citizens. People can lodge complaints about vehicle theft without visiting a Police Station.
• This virtual police station (e-police station) will operate under the State Crime Records Bureau in Bhubaneswar, the capital of Odisha.
• The government has prepared a web-based application for lodging complaints. It can be accessed through imsop.odisha.gov.in.
World Wetland Day observed
• World Wetland Day was observed across the globe on February 02, 2020. This year's theme for World Wetland Day was - 'Wetlands and Biodiversity'.
• According to an estimate, about 1 billion people get their livelihood around various wetlands. It was celebrated for the first time on February 02, 1997, after 16 years of the Ramsar Conference.
• It is believed that wetlands support about 40% of the biodiversity. The unplanned development of urban areas is killing wetlands.