Current Affairs in Short: 04 December 2019
The cabinet has given its approval to build a five-star hotel at Pragati Maidan.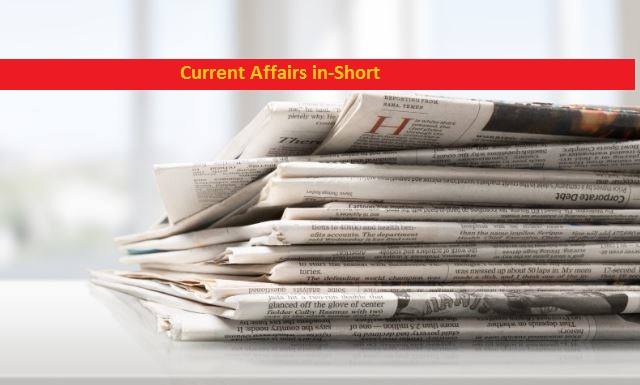 Current Affairs inshort
Cabinet approval for Five-Star Hotel at Pragati Maidan
• The cabinet has given its approval to build a five-star hotel at Pragati Maidan. Pragati Maidan is managed by the India Trade Promotion Organization (ITPO).
• The ITPO will transfer 3.7 acres of Pragati Maidan to build a five-star hotel on a fixed lease of 99 years.
• Indian Tourism Development Corporation (ITDC) and Indian Railway Catering and Tourism Corporation (IRCTC) will make a special purpose vehicle (SPV) that will look after the operations of this hotel.
Potash Mineral reserves found in Bikaner and Nagaur: Minister
• Prahlad Joshi, The Minister Of Mines, Coal and Parliamentary Affairs, announced that the Geological Survey of India (GSI) found Potash mineral resources in Bikaner and Nagaur during surveys.
• It is for the first time when its reserves have been found in Bikaner and Nagaur districts of Rajasthan. So far, about 2500 million tonnes of potash reserves have been discovered.
• Rajasthan will become stronger after the discovery of crude oil and potash reserves.
Delhi to get free Wi-Fi from December 16: CM Kejriwal
• In the first phase, the Kejriwal government will install 11,000 Wi-Fi hot spots. About 100 crore rupees will be spent on this scheme.
• Delhiites will get 15 GB of data per month under the free Wi-Fi scheme. About 1.5 GB of data can be used daily.
• The hot spot will operate up to 100 meters radius. Its speed will be 100 Mbps. It can also be 200 Mbps in many areas.
Also Read | Who are the Uyghurs? What is Uyghur Human Rights Policy Act?
Virat Kohli reclaims No. 1 spot in ICC Test rankings
• Indian captain Virat Kohli has once again become number one Test batsman, leaving behind Australia's Steven Smith.
• Virat scored 136 runs in the day-night Test against Bangladesh in Kolkata. He secured 928 points and he is now five points ahead of Smith.
• Smith scored 36 runs in the Adelaide Test against Pakistan and has slipped from 931 points to 923 in ICC Rankings.
Vice President M Venkaiah Naidu launches Bharatiya POSHAN Anthem
• The Vice President of India M Venkaiah Naidu launched 'Bhartiya POSHAN Anthem' with an aim to make India malnutrition free by 2022.
• It is written by famous lyricist Prasoon Joshi and voiced by Shankar Mahadevan. Prime Minister Narendra Modi launched the 'Nutrition Campaign Mission' in March 2018.
• According to the Comprehensive National Nutrition Survey 2016–18, about 34.7% of Indian children under the age of five are malnourished.
Also Read | Citizenship (Amendment) Bill 2019: Everything you need to know
Also Read | Indian Navy Day 2019: Why is this day celebrated on December 04?