Current Affairs in Short: 10 January 2020
The government of India (GOI) has recently announced that Census India-2021 will start on April 01, 2020.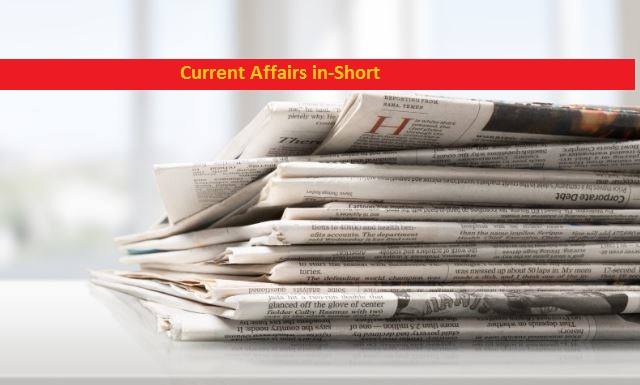 Current Affairs inshort
Serena Williams donates signed dress to Australian bushfire appeal
• Serena Williams came forward to help firefights tackling Australia's wildfires. A signed dress worn by Serena Williams is being auctioned to raise funds.
• Earlier, F1 champion Lewis Hamilton announced to give USD 5,00,000 for relief efforts. He announced that the death of billions of animals saddened him.
• Apart from him, Shane Warne raised more than one million Australian dollars to help victims of Australian wildfires. He auctioned 'baggy green' cap worn during his career.
Census India-2021 to be conducted through mobile-app
• The government of India (GOI) has recently announced that Census India-2021 will start on April 01, 2020. This exercise will be completed by September 30.
• As per the information released by GOI, the entire census will be done through a mobile application. This time no paper and pen will be used.
• Enumerators will ask for information like information related to toilets, mobile number of head of the family, vehicles, Internet connection, source of drinking water, etc.
More than 6 million hectare land burned in Australia
• According to the officials of the Australian administration said that 24 people have been killed and about 6 million hectares of land have been burned in wildfires.
• Australia's emergency management commission said that about 23 fires are still burning in the Victoria region.
• Australian wildfire has already destroyed 1,60,000 hectares of land following the high fire risk due to a rise in temperature.
Paperless Licensing process for Petroleum Road Tankers launched
• The paperless licensing process has been launched by the Department for Promotion of Industry and Internal Trade (DPIIT) on January 10, 2020.
• The process included online payment of fees which will go directly to the concerned officer's ID without any manual interface.
• It has been launched for all road tankers for transportation of petroleum under the Petroleum Rules, 2002.
Chandra Pal Singh becomes new Chairman of KRIBHCO
• Rajya Sabha MP and Agri-cooperative leader Chandra Pal Singh has been recently elected as the Chairman of Krishak Bharati Cooperative Ltd (KRIBHCO).
• V Sudhakar Chowdary was elected as the Vice-Chairman of the cooperative society, Krishak Bharati Cooperative Ltd.
• KRIBHCO mainly produces urea and some other fertilizers. It has three manufacturing units for bio-fertilizers - Varanasi (Uttar Pradesh), Hazira (Gujarat), and Lanjha (Maharashtra).