Data on Police Organizations released by BPRD
As per the BPRD report, there has been an increase of 16,051 in the strength of Central armed police forces (CAPFs).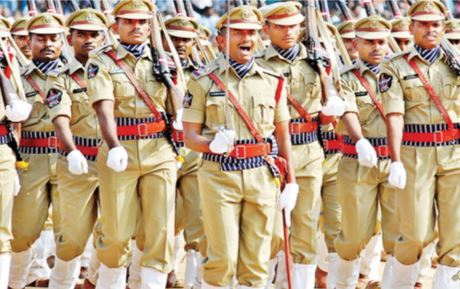 Representative Image
Minister of State Home Affairs, G. Kishan Reddy, has released the Bureau of Police Research and Development's (BPRD) flagship publication Data on Police Organizations (DoPO 2018). This data comprises of important information on manpower, police infrastructure, resources and much more.
As per the BPRD report, there has been an increase of 16,051 in the strength of Central armed police forces (CAPFs) and 19,686 personnel in the sanctioned strength of the state police in the one year since 2017.
Key Highlights of BPRD Report
• The department has recorded 20.95% increase in the strength of Woman Police in the State Police Forces to 1,69,550. Now, the total share of women police personnel in Indian Police is 8.73%.
• As per the report, about 1,24,429 Police personnel were recruited in the different ranks during this period.
• In the training expenditure on Police personnel during this period an increase of 20.41% was noticed.
• A marginal increase was also recorded as overall Police Population Ratio (PPR) at the state level stood at 192.95 policemen per lakh population.
• About 20,149 family quarters have been constructed during this period for the families of police personnel.
Also Read | Ease of Doing Business Rankings: India jumps to 63rd place
Achievements
As per the BPRD Report, Police Stations in India have increased from 15579 to 16422. The number of increased police stations are included with Cyber Police stations whose strength has increased from 84to 120 in the country. It was also mentioned in the report that 2,10,278 CCTV Cameras have been installed in across the nation. Now, total 2,75,468 CCTV cameras have been installed in the country.
About BPRD
Bureau of Police Research and Development (BPR&D) works under the Ministry of Home Affairs. Its primary objective is to modernization of the police to ensure the speedy and authentic study of police department issues. BPRD has two divisions - Research, Statistics, Publication and Development. The government of India established a National Police Mission under supervision of BPRD to modernize and transform the police forces in the country. National Police Mission is trying to ensure equip the police personnel with necessary resources, material and intellectual.
Also Read | Gujarat, Punjab, UP, Bihar, Kerala, ByPoll Results 2019: BJP gets a jolt, Congress performs well
Also Read | Kartarpur Corridor: India-Pakistan signs historic pact