Global earth day 2019 observed; Index of Cancer Preparedness index released – Current Affairs
This year's theme is – Protect Our Species with aim to build and activate a global movement that embraces nature and its values.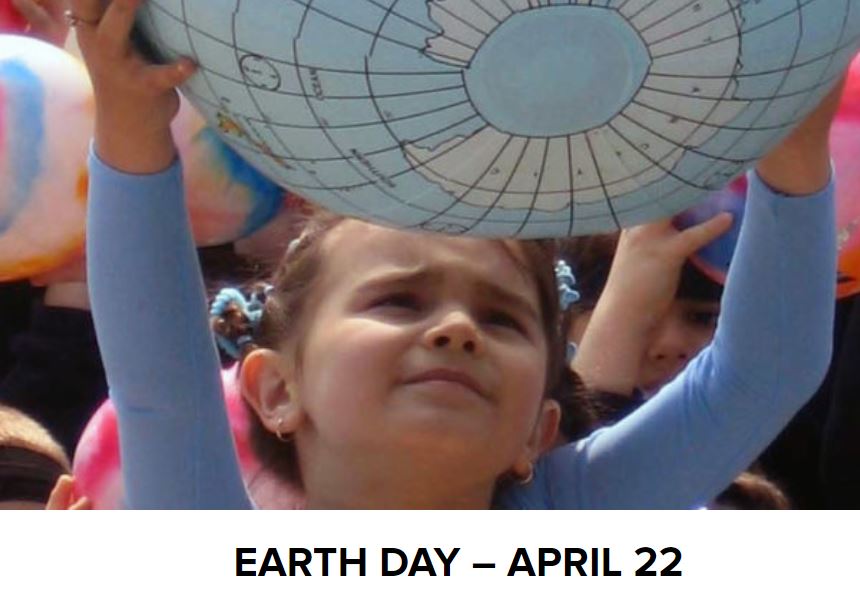 earthday.org
Story 1: Global Earth Day-2019 observed with theme 'Protect Our Species'
April 22: Global Earth Day
Several events and campaigns held worldwide on the occasion of Earth Day 2019 to support and protect environment of the earth. This year's theme is – Protect Our Species. This theme emphasis to protect planet and preserve its environment.
As per the Earth Day network (EDN), nature's gifts to our planet are the millions of species that we know and love, and many more that remain to be discovered. Unfortunately, human beings have irrevocably upset the balance of nature and, as a result, the world is facing the greatest rate of extinction since we lost the dinosaurs more than 60 million years ago. But unlike the fate of the dinosaurs, the rapid extinction of species in our world today is the result of human activity.
Protect our Species campaign and its goals:
Educate and raise awareness about the accelerating rate of extinction of millions of species and the causes and consequences of this phenomenon.
Achieve major policy victories that protect broad groups of species as well as individual species and their habitats.
Build and activate a global movement that embraces nature and its values.
Encourage individual actions such as adopting plant based diet and stopping pesticide and herbicide use.
About Earth Day
Earth Day was first celebrated in the US in the 1970s, and went global by the 1990s — it is now celebrated in at least 192 countries. The idea of commemorating such a day was propounded by Gaylord Nelson, a US senator from Wisconsin. Nelson, who had been a witness to the devastation caused by an enormous oil spill in Santa Barbara, California in 1969, felt the urgency of the matter.
Previous Year's Theme
Earth Day Network (EDN), the organization that leads Earth Day worldwide, has chosen as the theme for 2018 to End Plastic Pollution, including creating support for a global effort to eliminate primarily single-use plastics along with global regulation for the disposal of plastics. EDN is educating millions of people about the health and other risks associated with the use and disposal of plastics, including pollution of our oceans, water, and wildlife, and about the growing body of evidence that plastic waste is creating serious global problems.
Liked the article? Do watch our videos too!
Story 2: Cancer Preparedness Index 2019 released by EIU
The Economist Intelligence Unit (EIU) has released the worldwide Index of Cancer Preparedness (ICP). Study based on facts collected from 28 countries revealed the wide range of data about cancer preparation of countries. According to the EIU, objective of ICP is to allow benchmarking of national efforts and identify best practice in addressing the cancer challenge.
India Specific Findings
In overall ranking India comes at 19th with a score of 64.9.
In Cancer policy and planning, India ranks 17th, however, it scored 80.8 numbers for this rank.
According to the ICP ranking India gets first place for research and third for tobacco control in the country.
India ranks 23rd for its national cancer control plan.
India's healthcare system ranks 25th with a score of 40.3 in the index. It is above only Saudi Arabia, Kenya and Egypt.
India's healthcare infrastructure is the second worst among the index countries.
In its delivery of cancer care, India ranks 20th with a score of 61.3.
India has a high standard of clinical guidelines, a category in which it is ranked first.
India falls short on immunization, screening and early detection.
Four essentials of cancer preparedness Index
essential investment (appropriate spending and resources),
roadmap (effective planning),
foundation (functioning health systems),
Intelligence (availability and quality of cancer-related data).
Economist Intelligence Unit (EIU)
The Economist Intelligence Unit (EIU), created in 1946, is the research and analysis division of The Economist Group and the world leader in global business intelligence. EIU service clients across the world from our 24 offices, their staff speak over 25 languages.