Global Food Policy Report; BCCI recommends four for Arjuna Award – Current Affairs
Food Policy report says that rural people around the world continue to struggle with food insecurity, persistent poverty and inequality, and environmental degradation.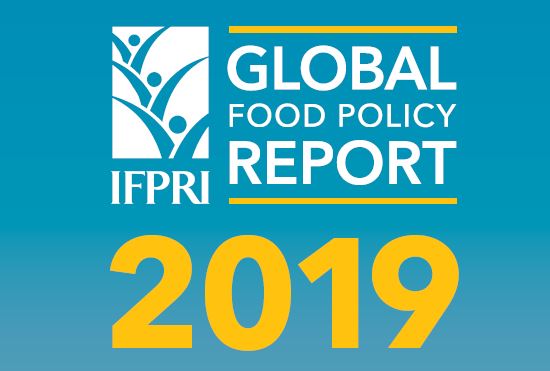 Global Food Policy Report-2019
Story 1: Global Food Policy Report-2019 released
International Food Policy Research Institute (IFPRI) has recently released Global Food Policy Report-2019. IFPRI's flagship report reviews the major food policy issues, developments, and decisions of 2018, and considers challenges and opportunities for 2019. This year's Global Food Policy Report highlights the urgency of rural revitalization to address a growing crisis in rural areas.
Food Policy report says that rural people around the world continue to struggle with food insecurity, persistent poverty and inequality, and environmental degradation. Policies, institutions, and investments that take advantage of new opportunities and technologies, increase access to basic services, create more and better rural jobs, foster gender equality, and restore the environment can make rural areas vibrant and healthy places to live and work. Drawing on recent findings, IFPRI researchers and other distinguished food policy experts consider critical aspects of rural revitalization.
Major Highlights
Rural population account for 45.3% of the world's total population and at least 70% of the world's population remains extremely poor.
The rural population suffers from rapid population growth rates, inadequate job and enterprise creation, poor infrastructure, scarce financial services.
In addition, rural communities bear the brunt of climate change impacts.
Nearly 50% of rural youth all over the world do not have any formal job they are either unemployed or under-employed.
Rural revitalization is important to end hunger and malnutrition.
The Changing consumption patterns driven largely by urbanization, demographic transitions, increasing income, and growing integration of food supply chains and food systems in India offer new opportunities for entrepreneurship and employment in rural areas.
The world is not yet on track to achieve the Sustainable Development Goals (SDGs) by 2030. Poverty and malnutrition rates are falling in many places, but not fast enough.
An estimated three quarters of the world's poor live in rural areas, and most are among the 2.5 billion people who work in small-scale agriculture in developing countries.
Energy is crucial to achieving the Sustainable Development Goals and ensuring durable rural growth and development. But almost one billion people, most living in rural areas of Africa and South Asia, still lack access to electricity.
South Asia Specific Findings
South Asia remained the fastest growing region in the world in 2018, as economic growth continued to strengthen. However, growth rates varied greatly across the region—exceeding 7.0 percent in Bangladesh, India, the Maldives, and Nepal, and reaching 5.8 percent in Pakistan, but only 2.6 percent in Afghanistan.
Rice and wheat are the region's major staple crops, accounting for about two-thirds of total dietary energy. But food consumption patterns have changed in the region over the past few decades.
India, home to 70 percent of the region's rural population, has unveiled a number of measures to bolster the rural economy: The government will maintain minimum support prices for major crops (25 at present) equal to at least 1.5 times their production costs.
Challenges
The rural transformation in South Asia is at a crossroads. The rural sector has been gradually transforming, but agricultural livelihoods still provide more than 43 percent of employment, meaning that most jobs in South Asia are in the informal sector. Implementing a "decent employment agenda" will require improving rural livelihoods. The predominance of smallholder farming communities, their increasing political voice, and national commitments to the Sustainable Development Goals are prompting governments in the region to emphasize inclusive rural development strategies.
Liked the article? Do watch our videos too!
Story 2: BCCI nominates four cricketers for Arjuna Award
The Board of Control for Cricket in India (BCCI) on April 27, 2019 recommended India pacers Mohammad Shami and Jasprit Bumrah, all-rounder Ravindra Jadeja and women's team spinner Poonam Yadav for the prestigious Arjuna award.
The decision was taken during the Supreme Court-appointed CoA meeting in New Delhi. The Arjuna Awards are given to honour excellence in sports by the Ministry of Youth Affairs and Sports. On the other hand, All India Football Federation (AIFF) recommended the names of goalkeeper Gurpreet Singh Sandhu and forward Jeje for the prestigious sporting honour.
Key Highlights
Jasprit Bumrah is currently playing in the IPL for Mumbai Indians. He is a regular across all three formats for India. He will be spearheading India's campaign in the upcoming World Cup in the UK.
Pacer Mohammad Shami has been a crucial part in the Indian bowling set up while all-rounder Jadeja has also made a comeback in the limited-overs team and has been named in the 15-member squad for the World Cup in England and Wales.
Poonam Yadav, the 27-year-old leg-spinner, is the fourth name to be nominated. She has picked up 63 wickets from 41 ODI's and 74 wickets from 54 T20 games.
About Arjuna Award
The Arjuna Awards are given by the Ministry of Youth Affairs and Sports, Government of India to recognize outstanding achievement in sports. Started in 1961, the award carries a cash prize of Rs. 5,00,000, a bronze statue of Arjuna and a scroll. In the year 2017, 17 sports-persons, including para- athletes were honoured with Arjuna Award by the Ministry of Youth Affairs and Sports.
Download our Current Affairs& GK app from Play Store/For Latest Current Affairs & GK, Click here