Golden Tweet of India 2019: PM Modi's tweet tops Twitter list
Prime Minister Narendra Modi posted a tweet on May 23, 2019, about the victory of BJP in General Elections has become golden tweet of India 2019.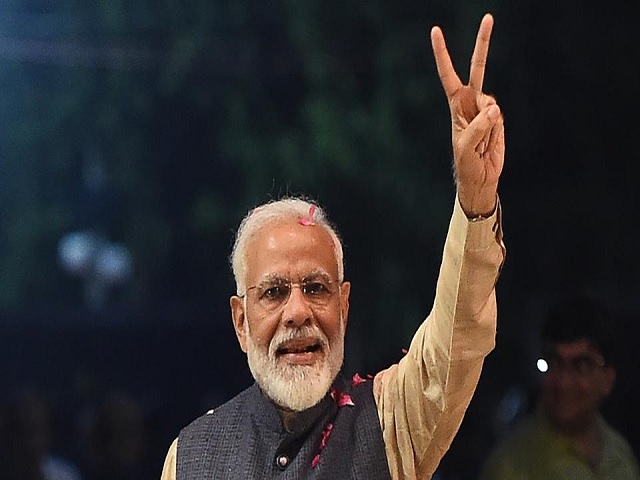 File Photo
Golden Tweet 2019: Twitter India announced that Prime Minister Narendra Modi's tweet was the most re-tweeted and liked tweet of 2019. It was regarding the grand success of the Bharatiya Janata Party (BJP) in the general election this year.
PM Modi's Golden Tweet
Prime Minister Narendra Modi posted a tweet on May 23, 2019. It said - "सबका साथ + सबका विकास + सबका विश्वास = विजयी भारत. Together we grow. Together we prosper. Together we will build a strong and inclusive India. India wins yet again! #VijayiBharat."
Micro-blogging platform Twitter said that Virat Kohli's tweet on Dhoni's birthday has become the most re-tweeted tweet in the field of sports. Kohli had shared a picture with Dhoni on his birthday, which became a great moment for Indian cricket fans.
Top Hashtags of 2019
In terms of hashtags, 'Loksabhalections2019' was the most tweeted hashtag, followed by Chandrayaan2, CWC19, Pulwama and hashtag Article370 were the most tweeted hashtags in 2019.
Entertainment Industry
The Tamil entertainment industry continues to top the Twitter chart. The tweet by actor Vijay, sharing the poster of his film Bigil, became the most re-tweeted tweet.
Chandrayaan-2 Tweet
The most exciting moment and event for India this year was the ISRO's Chandrayaan 2 mission. This mission showed India's contribution in the field of space. The world responded to each activity of this mission through hashtag 'ISROChandrayaan2'.
Top Political Tweet
In politics, the most popular celebrities on Twitter were Union Minister Smriti Irani, Congress leader Priyanka Gandhi Vadra, former External Affairs Minister late Sushma Swaraj, Finance Minister Nirmala Sitharaman and West Bengal Chief Minister Mamata Banerjee.