Haj 2020: India becomes first country to make entire Haj process digital
Haj 2020 may have about two lakh Indian pilgrims as the government of India has received 1,76,714 applications to date.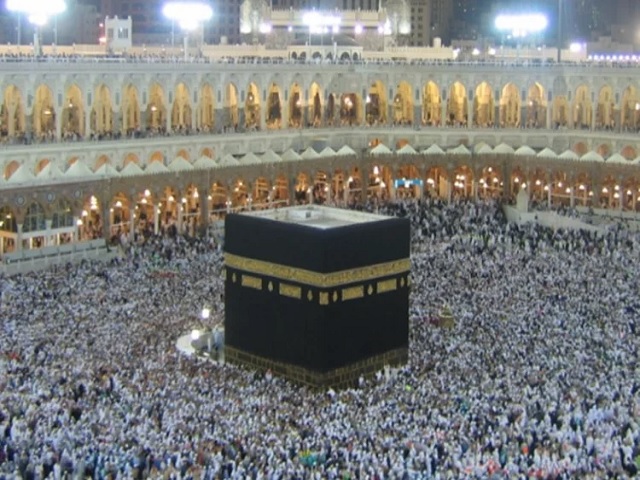 File Photo
Haj 2020: India has become the first country in the world to completely digitize the Haj process. Union Minority Affairs Minister Mukhtar Abbas Naqvi said that various services have been added to the online application service like e-visa, haj mobile app, e-messiah health facility, stay and traffic information in Mecca Medina and Haj pilgrimage information.
Naqvi has recently signed a bilateral Haj 2020 agreement with Saudi Arabia's Haj and Umrah Minister Mohammad Saleh bin Taher. It is for the first time when digital pre-tagging has been arranged by the airlines so that Haj pilgrims will get all kinds of information in India itself. Haj pilgrims will get prior information about which room of which building in Mecca Medina and what number bus will have to be taken after landing at the airport.
Key Highlights
• The SIM card of the passengers will be linked with the Haj Mobile app so that they will continue to get the latest information about the Haj.
• This year 100 telephone line information centers have been started at Haj House in Mumbai.
• The government of India will provide health cards to all travelers in India, while in Saudi Arabia they will be given 'e-Messiah health facility'.
• This system will have information about the health of each Haj pilgrim. They will be provided medical assistance immediately in case of an emergency.
Also Read | India pledges $400 million line of credit to Sri Lanka
All Haj organizers linked with portal
The government has linked all Haj Group organizers to the 100 percent digital system http://haj.nic.in/pto/. It is for the first time when a portal of Haj Group organizers has also been made for the convenience of transparency and Haj pilgrims. This portal provides all the information about authorized HGO packages and much more.
Haj 2020
Naqvi said that the Indian consulate in Jeddah, the Saudi Arabian government and other relevant agencies are working together to make Haj 2020 a successful affair. It is estimated that about two lakh Indian Muslims will go on the Haj pilgrimage without any Haj subsidy in 2020. The Indian Haj Committee had received a total of 176,714 applications by 30 November. The last date for application is December 5, 2019.
Also Read | Lok Sabha passes bill to regularise unauthorised colonies
Also Read | Lok Sabha passes SPG (Amendment) Bill, 2019