International Coffee Day 2019: All you need to know
International Coffee Day 2019: Coffee is the second most traded commodity after oil.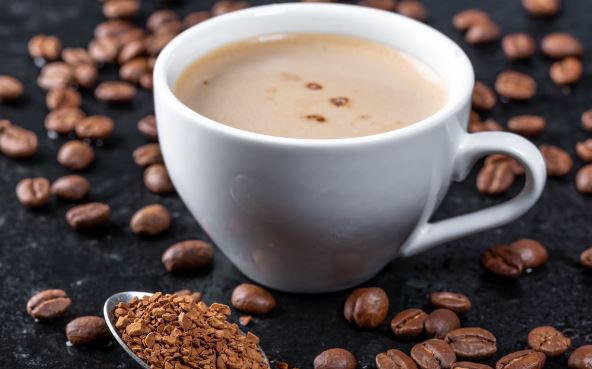 International coffee day 2019
International Coffee Day 2019: Every year 1st is celebrated as International Coffee Day to recognize and celebrate efforts of all those people who are associated with coffee business. International Coffee Organisation (ICO) organized and launched the first world coffee day in 2015 at Milan.
A year before, in 2014 the International Coffee Organisation decided to celebrate International Coffee Day every year on October 1. This day is also celebrated to create awareness about issues of coffee farmers across the globe.
10 things to know about coffee
• An Ethiopian goat herder Kaldi first discovered the Coffee beans in the world.
• As per the international reports, Coffee is the second most traded commodity in the world after oil.
• Southern states are dominating in production of the Coffee in India. Karnataka grows 71% of total coffee production in India while Kerala and Tamil Nadu grow 21% and 5% of total national production respectively.
• In Karnataka, Chikmagalur is known as the coffee land of Karnataka because it was first introduced here only.
• It is believed that various Ethiopian tribes used to eat coffee beans and later they learned to use it as a beverage.
• India is the sixth-largest coffee producer of the world after Brazil, Vietnam, Colombia, Indonesia and Ethiopia.
• Top buyers of India's coffee production are Italy, Russia and Germany.
• Two Coffee varieties, Robusta (or Coffea canephora) and Coffea Arabica are grown on a large scale in India.
• In India, 98% of small farmers are cultivating coffee in about 4.54 lakh hectares of land.
• India produced 3.16 lakh tonnes of coffee during 2017-18 and India's exports were 3.92 lakh tonnes.
International Coffee Organisation (ICO)
The International Coffee Organisation (ICO) was established in 1963 in London. Its main objective is to tackle the challenges facing the world coffee sector through international cooperation. The member Governments of ICO represent 98% of world coffee production and 67% of world consumption.
Download our Current Affairs & GK app for Competitive exam preparation. Click here for latest Current Affairs: Android|IOS