Legendary filmmaker Mrinal Sen passes away at 95
The Padma Bhushan and Dada Saheb Phalke awardee, filmmaker Mrinal Sen passed away in the morning of December 31 after a prolonged battle with age-related ailments. His demise brings the end of the legends of the golden era of Parallel cinema, predominant in the 50s and 60s decade.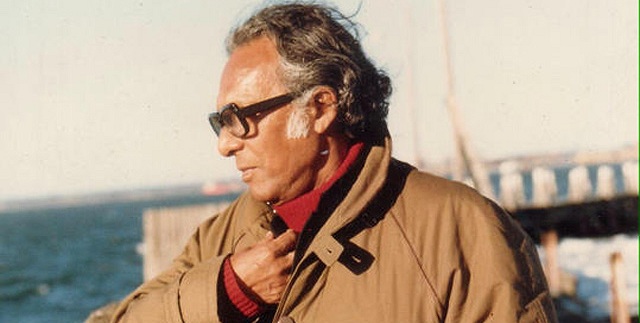 Legendary filmmaker Mrinal Sen passes away at 95
Legendary filmmaker Mrinal Sen passed away on December 30, 2018 in Kolkata, West Bengal after a prolonged battle with age-related ailments. He was 95. He is survived by his son. His wife, actor Geeta Sen, passed away in 2017.

The Padma Bhushan and Dada Saheb Phalke awardee was known primarily for paving the way for the reign of parallel cinema in the country with films such as Ek Din Achanak, Padatik,Mrigaya, Akaler Sandhane, Chorus, Kharij, Kandahar, Bhuwan Shome, Akash Kusum and Calcutta 71.

His demise brings the end of legends of the golden era of Parallel cinema, who crossed boundaries in placing Indian cinema into the global platform.

About Mrinal Sen
• Mrinal Sen was a noted Bengali filmmaker based in Kolkata. He was born on May 14, 1923, in the town of Faridpur, now in Bangladesh. He did his post graduation from the University of Calcutta.

• In a career spanning for more than six decades, Sen along with his contemporary stalwarts Satyajit Ray and Ritwick Ghatak, wrote a new chapter in Indian cinema with content driven, issue-based realistic cinema which appealed to the global diaspora, besides creating ripples in the Indian film industry.

• The three directors were known to be the greatest ambassadors of Bengali parallel cinema on the global stage. Although their roles were often adversarial, they were ardent admirers of each other's work.

• Like the works of Ray and Ghatak, Sen's cinema is remembered primarily for its meticulous and artistic depiction of social reality.

• He made his directorial debut with 'Raat Bhore' in 1955 and found local acclaim with 'Neel Akasher Neechey' and 'Baishey Shravana'.

• However, it was the film 'Bhuvan Shome' that finally launched him as a major filmmaker, both nationally and internationally.

• Sen was also a member of the Rajya Sabha from 1998 to 2003. His last film as a director 'Aamaar Bhuvan' ('This, My Land') released in 2002.
Sen and Marxism
• As a student, Sen was influenced by Marxist ideology and was associated with the cultural wing of the Communist Party of India.

• Although he never became a member of the party, he was a part of the Indian Peoples Theatre Association.

• As a result, many of his films were overtly political, earning him the reputation of a Marxist artist.
• His trilogy - 'Interview', 'Calcutta 71' and 'Padatik' - is considered to be a masterpiece for depicting the social and political upheaval in Kolkata in the '70s.

Awards
• The filmmaker won multiple awards throughout his illustrious career. Besides winning national awards for best feature film for movies such as 'Bhuvan Shoma' in 1969, 'Chorus' in 1974, 'Mrigaya' in 1976 and 'Akaler Sandhane' in 1980, Sen also won the four national Awards for direction for 'Bhuvan Shome', 'Ek Din Pratidin', 'Akaler Sandhane' and 'Khandhar'.

• He also won two national awards for second best feature film for his movies Calcutta 71 in 1972 and Kharij in 1980 and one national award for special mention feature film for his film 'Parashuram'.

• He also won three national awards for best feature film in Bengali for Punascha in 1961, Akash Kusum in 1965 and Antareen in 1993 and the award for best feature film in Telugu for his movie Oka Oori Katha in 1977.
• A recipient of 12 international film awards, Sen won awards from the prestigious Venice Film Festival, Cannes Film Festival, Berlin International Film Festival, Montreal World Film Festival, Moscow International Film Festival and many others.

• His 1982 Bengali film 'Kharij' had won the jury prize at the 1983 Cannes Film Festival. In fact, in a tribute to Sen, the Cannes Festival in 2010 had screened his restored masterpiece 'Kandahar' ('The Ruins') in their 'Cannes Classic' section, after it was restored frame by frame at the National Film Archives at Pune.

• In 1981, the Government of India awarded him with the third-highest civilian award, the Padma Bhushan.

• In 2005, the Dadasaheb Phalke Award, the highest honor given to an Indian filmmaker, was awarded to him by the Government of India for the year 2003.

• In 2017, he was inducted as a member of the Oscar Academy.
Parallel cinema was a film movement in Indian cinema that originated in the state of West Bengal in the 1950s as an alternative to the mainstream commercial Indian cinema, represented especially by popular Hindi cinema, known today as Bollywood.
Inspired by Italian Neorealism, Parallel Cinema began just before the French New Wave and Japanese New Wave and was a precursor to the Indian New Wave of the 1960s.
The movement was initially led by Bengali cinema and produced internationally acclaimed filmmakers such as Satyajit Ray, Mrinal Sen, Ritwik Ghatak, Tapan Sinha, Bimal Roy, Guru Dutt and V. Shantaram. It later gained prominence in other film industries of India and Bangladesh.
The cinema was known for its serious content, realism and naturalism, symbolic elements with a keen eye on the socio-political climate of the times and for the rejection of inserted dance-and-song routines that are typical of mainstream Indian films.
The period when the cinema took birth, from the late 1940s to 1965, is considered as a part of the 'Golden Age' of Indian cinema.