President Ram Nath Kovind gives assent to Motor Vehicles (Amendment) Bill
Motor Vehicles Act: The Motor Vehicles (Amendment) Act, 2019 has increased the fine for driving without license from Rs 500 to Rs 5000.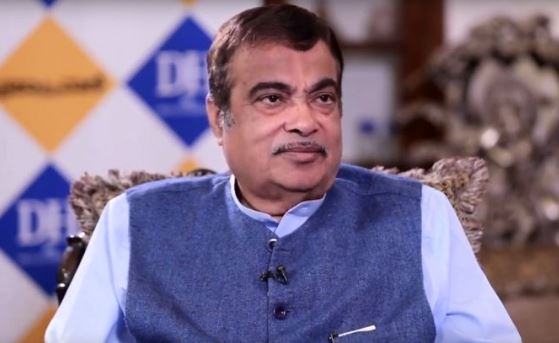 Nitin Gadkari
Motor Vehicles Act: President Ram Nath Kovind gave his assent to the Motor Vehicles (Amendment) Act, 2019 on August 9, 2019. The Motor Vehicles (Amendment) Bill, 2019 was passed by the Rajya Sabha on July 31, 2019. The bill was passed in the upper house with three key amendments so it had to be sent back to the Lok Sabha for approval.
The introduced amendments aim to improve road safety and help citizens in their dealings with transport departments. The amendments also aim to strengthen rural transport, public transport and last mile connectivity through automation, computerization and online services.
The Motor Vehicles (Amendment) Act, 2019 will increase the fine on most traffic violations by almost 10 times.
Traffic Violations


Old Fine (Rs)

New Fine (Rs)

Driving without license

500

5000

Driving without insurance

1000

2000

Over speeding

400

1000 for LMV (Light Motor Vehicle)

2000 for Medium Passenger Vehicle

Drunken Driving

2000

10000

Speeding

500

5000

Seat Belt violation

100

1000

Overloading of two-wheelers

100

2000, Disqualification of license for 3 months

No helmet

100

1000, Disqualification of license for 3 months

Not providing way for emergency vehicles

10000

Oversize vehicles

5000

Offence by Juveniles

25000, 3 years imprisonment for guardian/owner
Motor Vehicles (Amendment) Bill, 2019: Key Amendments
1. Road Safety
The Bill proposes to increase penalties for traffic violations to act as a future deterrent. It proposes stricter provisions for offences such as drunken driving, juvenile driving, driving without licence, over-speeding, dangerous driving and overloading. It also proposes stricter provisions for driving without helmets. The bill also includes provisions for electronic detection of traffic violations. The penalty for motor vehicles is proposed to be increased by 10 percent every year.
2. Vehicle Fitness
The Bill includes a provision that mandates automated fitness testing for vehicles. This proposal would help reduce corruption in the transport department and improve road worthiness of the vehicle. The motor vehicles bill also proposes penalty for deliberate violation of safety and environmental regulations. The bill proposes regulation of the process of testing and certification of automobiles and it also proposes to bring agencies issuing automobile approvals to be brought under the Motor Vehicles Act, 1988 and vehicle testing stardards to be set. The bill also provides for mandatory recall of defective vehicles.
3. Recall of Vehicles
The Bill mandates the recall of defective motor vehicles if the defect may cause a threat to the environment, or the driver or other people on the road. In such a case, the recalled vehicle's manufacturer will have to:
(i) Reimburse the vehicle owner the full cost of the vehicle
(ii) Replace the defective vehicle with another vehicle of similar make.
4. Road Safety Board
The Motor Vehicles (Amendment) Bill, 2019 provides for the setting up of a National Road Safety Board by the central government. The National Road Safety Board will be required to advise the central and state governments on all aspects of road safety and traffic management including registeration and licensing of vehicles, standards of motor vehicles, standards for road safety and promotion of new vehicle technology.

5. Protection of Good Samaritan
The bill incorporates Good Samaritan guidelines in order to help road accident victims. The Bill defines good samaritan as a person who provides emergency medical or non-medical assistance to a road accident victim and provides rules to prevent harassment of such a person.
The Motor Vehicles (Amendment) Bill, 2019 was introduced in the Parliament by Union Road Transport and Highways Minister Nitin Gadkari. The Transport Minister had urged the members of the Lok Sabha to pass it to save lives of lakhs of people who get killed every year in road accidents. Under this Bill government seeks to amend the Motor Vehicle Act, 1988. It also proposes the development of a National Transportation Policy to make clear guidelines for transportation of passengers and goods. Apart from that, this bill seeks to simplify the third party insurance for motor vehicles.
Important Features of the Bill
• The Motor Vehicle (amendment) Bill 2019 amends the Motor Vehicles Act, 1988 to tackle issues like regulation of taxi aggregators, third party insurance and road safety.
• This Bill seeks maximum accountability for third party insurance in case of a vehicle accident at Rs 10 lakh in case of death and Rs. 5 Lakh in case of grievous injury.
• This bill also defines guidelines for cabs that will be finalized by central government.
• Motor Vehicle (amendment) Bill promotes the digitalization of some specific services. For example services like - Issue of licenses or permits, application filing procedure, receipt of money (such as fines), and change of address.
• The Bill authorized state governments to ensure the electronic monitoring and enforcement of road safety on national highways, state highways, and urban roads.
• The Bill also modifies the compensation and insurance provisions in case of motor vehicle accidents.
Also Read | Lok Sabha passes NIA (Amendment) Bill 2019: Know important features
Importance of the Bill
Union Road Transport and Highways Minister Nitin Gadkari said in Lok Sabha that more than 1.50 lakh people die and 5 lakh people injured annually in road accidents. The amendment Bill proposes to exclude a clause of the Motor Vehicle Act to decide how to maintain their registers for driving licenses, to centralize vehicle registration data and achieve standardization.
Reasons of road accidents in India
The Standing Committee on Transport had observed that the majority of accidents being caused due to driver's fault may be erroneous. Other reasons for road accidents include fault of drivers of other vehicles, defect in condition of motor vehicle, fault of pedestrian, weather conditions, faulty road engineering, etc.
Also Read | Karnataka political crisis: SC to pronounce verdict tomorrow at 10.30am