Former UN Deputy Nikki Haley Declares her Candidacy for 2024 Presidential Bid
Former UN Representative Nikki Haley is looking forward to becoming the First Asian American woman in the GOP nomination. She has previously served as a Governor of South Carolina and as an ambassador to United Nations. She recently posted a video announcing her participation in US Presidential Bid in 2024. Read more about her extraordinary journey towards the White House.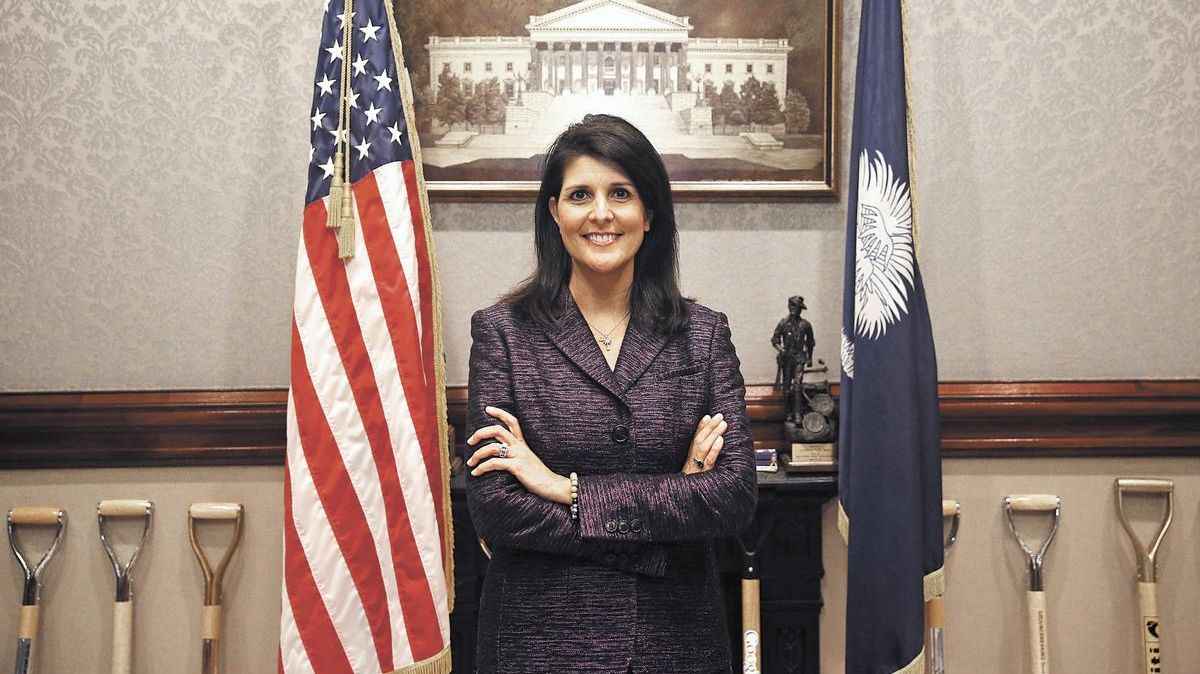 Nikki Haley for US Presidential Elections 2024
Nikki Haley launches Presidential Election Campaign for the Republican party nomination in 2024. She has administered the position of UN Representative and is regarded as the first Asian American woman in the GOP nomination. Previously, she worked as a Governor of South Carolina and UN Ambassador.
Three Facts About Nikki Haley
Nikki Haley is a 51-year-old American politician who was earlier elected by former US President Donald Trump as the 29th ambassador to United Nations. On February 14, 2023 (Tuesday) she announced that she is looking for the Presidential nomination for the next year 2024. Also, she is challenging fellow Republican candidate Donald Trump with an official proposal for a "new generation" of leadership in Washington DC, USA.
Nikki is the second candidate to initiate the nominating contest after Donald Trump. Other potential contenders remain inactive as she announced her candidacy in order to win the Republican Presidential nomination in 2024.
Very few people know that as a daughter of Indian immigrants, she is the first person to lead South Carolina in terms of ethnicity and the first Indian-American to be a part of the Presidential Cabinet.
Nikki Haley for Presidential Elections
Nikki Haley is seeking to create history through the GOP Presidential nomination in 2024. She recently proposed her run for the White House. In an official video statement, she stated that "I'm Nikki Haley and I'm running for president".
Moreover, she calls for a new generation of leadership in order to rediscover fiscal responsibility, provide security to the border, and build the country by fulfilling its purpose. A video was shot in Bamberg, the South Carolina town of her birth and was posted on her Twitter handle.
Get excited! Time for a new generation.

Let's do this! 👊 🇺🇸 pic.twitter.com/BD5k4WY1CP

— Nikki Haley (@NikkiHaley) February 14, 2023
Nikki Haley's Ethnic Background
Nikki Haley reminisces about her young old days and considers herself a suitable alternative to the 76-year-old former President Donald Trump. Haley is indicating towards the White House Presidency for a few weeks and released a "big announcement" on February 14, 2023 (Tuesday).
Concluding her speech, she makes her presidential goals official a day early, on Valentine's Day i.e. February 14. She is representing herself as a changemaker who can renovate the republican party along with the country. She talks about how racial tensions grew up in recent times and also discussed her personal background as she is the first woman of colour to administer South Carolina.
She says in that video clip that she is a proud daughter, not black or white but different in her own way. She spoke unabashedly about how her gender and ethnicity have shaped her as a person. Furthermore, she recalls her mother's advice to focus on her work rather than the disparities.
Governorship of Nikki Haley
Nikki Haley who aspired for the Republican presidential nomination in 2024, started her political career as a State Representative. In the year 2014, she initiated a bill and signed for the redistribution of education funding to various districts with the highest poverty levels and this was aimed at granting money for coaches in schools. When she worked in the office, Nikki Haley also signed a bill for eradicating illegal immigration when a new law enforcement unit was also set up for the mission.
She was initially elected as a Governor by a narrow margin for a state steadfast Republican of South Carolina with a ratio of 51 per cent to 47 per cent for her Democratic opponent. In 2014, when she was re-elected, she almost more than tripled that margin.
Also Read: Joe Biden Calls Air India-Boeing Deal a Historic Event, Will Grant 1 Million Jobs in US
Take Weekly Tests on app for exam prep and compete with others. Download Current Affairs and GK app
एग्जाम की तैयारी के लिए ऐप पर वीकली टेस्ट लें और दूसरों के साथ प्रतिस्पर्धा करें। डाउनलोड करें करेंट अफेयर्स ऐप
Android
IOS