Nirmala Sitharaman press conference: All pending GST refund shall be paid within 30 days
Nirmala Sitharaman press conference: Finance Minister assures that the Indian economy is at a better position in comparison to other nations.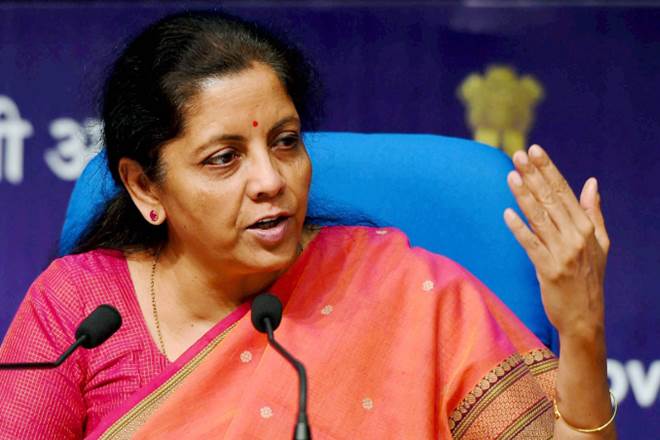 Nirmala Sitharaman
Nirmala Sitharaman press conference: Union Finance Minister Nirmala Sitharaman addressed the nation today on the state of Indian economy through a press conference in New Delhi. Sitharaman began by highlighting the situation of the global economy. The Finance Minister said that the current projected global GDP growth is of about 3.2 % and it is probably going to be even revised downwards. She further stated that the global demand has been weak and it is expected to reduce further due to the ongoing trade war between the US and China. The fluctuation in the Chinese currency also plays a huge role in it.
However, the Finance Minister assured that the Indian economy is at a better position in comparison to others. She further highlighted how reforms are the top priority of the Modi Government's agenda. Sitharaman said that reforms are an ongoing process. The Minister assured that India has not lost the momentum.
The central government is currently working on simplifying of GST filing. The Finance minister Nirmala Sitharaman vowed to ease the GST procedure further. The Minister further listed out the measures taken by the government so far to ensure the ease of doing business, like the ease of GST refunds, faster and easier approvals for mergers and aquisitions.
Following are some of the new measures to boost economy:
- India is moving towards pre-filed I-T returns and faceless scrutiny of taxation will be brought in by Vijayadashmi.
- CSR violation will no longer be treated a criminal offence, they will be treated as a civil matter.
- Issue of I-T orders, summons and letters etc shall now go through a centralised system from October 1.
- All income tax notices will now be disposed off within three months.
- Enhanced surcharge on FPIs, ondomestic investors withdrawn, pre-budget position restored.
- Angel tax provisions for start ups and their investors also withdrawn.
- Section 56 2(b) Of I-T Act will not be applicable for startups registered with DPTIT.
- Online tracking for loan applications to be introduced.
- Banks will improve transparency and reduce harassment. Banks have also agreed to pass on rate cuts.
- Banks will also issue improved OTS policy to benefit MSME and retail borrowers in settling their overdues.
More credit support for purchase of houses, vehicles and consumption goods
This will be done by providing additional liquidity support to HFCs Rs 20,000 crore by NHB thereby increasing it to Rs 30,000 crore.
Partial Credit Guarantee scheme for purchase of pooled assets of NBFs, HFCs upto Rs 1 lakh crore, which will be monitored at the highest level in each bank. The payment notices issued to the NBFCs will be monitored by banks.
The NBFCs will be further permitted to use Aadhaar authenticated bank KYC to avoid repeated processes. For the same, the necessary changes shall be made in PMLA rules and Aadhaar regulations. This will fast track on boarding of customers.
GST Returns
All pending GST refund due to MSMEs, from the time of introduction, shall be paid within 30 days from today.
Future GST refund matters will be resolved within 60 days for MSMEs from the date of the application.
Definition of MSMEs
The government has decided to introduce an amendment to the MSME Act to move towards a single definition.
Finance
In order to improve access to long term finance, it is proposed to establish an organisation to provide credit enhancement for infrastructure and housing projects. This is aimed at enhancing debt flow towards such projects.
The government would also soon take action on development of credit default swap markets soon, in consultation with RBI and SEBI.
Further, in order to improve domestic market in bonds, the Finance Ministry will work with the RBI to make it more conducive for investors and bond issuers as well as facilitate increased trading for price discovery.
The Government has also amended the Companies (Share capital and Debenture rules) 2014 to remove the requirement for creation of a Debenture Redemption Reserve (DRR) of outstanding debentures in respect of listed companies, NBFCs and for HFCs.
Infrastructure
The delayed payments from Government/CPSEs will be monitored by Department of Expenditure and the performance will be reviewed by Cabinet Secretariat. So, there will be no further hold up in money transfer.
Further, contractual disputes by Government/CPSEs to be implemented and monitored by Cabinet Secretariat.
Automobile Sector
- The BS IV vehicles that are purchased upto March 31, 2020 will remain operational for their entire period of registration.
- Further, the revision of one-time registration fees has been deferred till June 2020.
- Both EVs and ICVs will continue to be registered.
Boost Demand
To boost demand in the automobile industry, the government shall lift the ban on purchase of new vehicles to replace all oil vehicles by departments.
Government will consider various measures including a scrappage policy to boost demand.
The Finance Minister further said that the government is planning to come up with a solution for the Home Buyers.