NRC Final List: If name missing, follow these steps
If your name is missing in the final NRC list, you need not to panic or worried, just follow a few steps to prove your citizenship.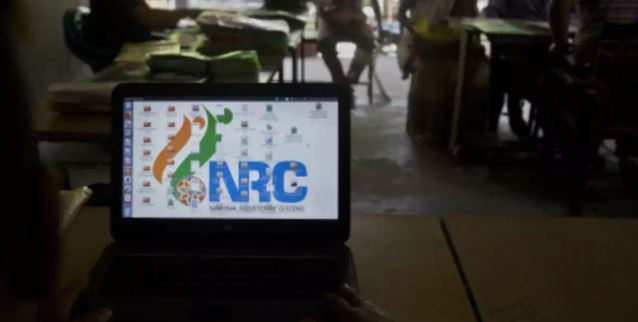 Image: PTI
National Register of Citizen or NRC final list has been released and uploaded on the official website of Assam Government. The state and centre government have already said that the mechanism has been developed to cooperate with people. It was believed that about 41 lakh people were anxiously waiting for the list to check their names on the list. The state government has set up more than 1,000 foreign tribunals for those whose names are missing in the list.
NRC Assam Final List Official Link: http://www.nrcassam.nic.in
Who will be declared foreigner?
Union Home Ministry has been declared that "non-inclusion of a person's name in the NRC does not by itself amount to him/her being declared a foreigner" as the person will be allowed to present his/her case before designated foreigners' tribunals. Those people left out of the NRC will not be detained "under any circumstances" until the foreigners' tribunals declare them foreigners.
How to Appeal in foreigners' tribunal?
Section 8 of Schedule to the Citizenship (Registration of Citizens and Issue of National Identity Cards) Rules, 2003 provides an opportunity to appeal.
The time limit to file an appeal has been increased from 60 days to 120 days – till December 31, 2019.
A total of 1,000 tribunals have been sanctioned by the home ministry. If one loses the case in the tribunal, the person can move the high court and, then, the Supreme Court.
No one will be put in detention centres until all legal options are exhausted, the government has stated.
Follow these steps
• First of all, check your name through ARN number on the official website or at NRC Center.
• If you are excluded from the final NRC list you need to collect all the citizenship documents.
• An appeal can be made in the Foreigners' Tribunal within 120 days (two months) from the date of publication of the final NRC list.
• The Foreigners' Tribunals have to dispose of the case within six months so that you will get justice without any delay.
• Under the provisions of the Foreigners Act, 1946 and the Foreigners (Tribunals) Order, 1964, only foreigners' tribunals are empowered to declare a person foreigner.
• Documents to prove your citizenship are - permanent residential certificate, passport, government-issued licence or certificate, LIC policy, land and tenancy records, government employment certificate, bank/post office accounts, educational certificate and court records.
• The decision of Foreigners' Tribunal can be challenged in High Court and later can be challenged in the Supreme Court.
Download our Current Affairs & GK app for Competitive exam preparation. Click here for latest Current Affairs: Android|IOS