Parliament passes Banking Amendment Bill empowering RBI to deal with wilful defaulters
Parliament has passed the Banking Regulation (Amendment) Bill, 2017 with the Rajya Sabha approving it on 10 August 2017; the Lok Sabha has already passed it.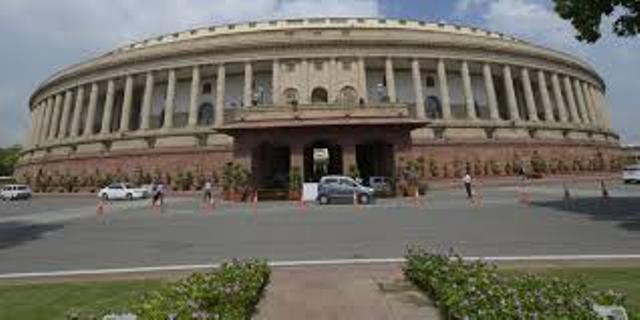 Amendment Bill
Rajya Sabha on 10 August 2017 passed the Banking Regulation (Amendment) Bill, 2017. The Lok Sabha has already passed the Bill. Now, the bill will be sent to President Ramnath Kovind for his nod.
The bill seeks to amend the Banking Regulation Act, 1949 to insert provisions for handling cases related to stressed assets of banks. Stressed assets are loans where the borrower has defaulted in repayment or where the loan has been restructured.
Lok Sabha passes Banking Regulation (Amendment) Bill for resolution of non-performing assets
The bill will replace the Banking Regulation (Amendment) Ordinance, 2017 which was promulgated on 4 May 2017. The legislation will also enable the Central government to authorize the Reserve Bank of India (RBI) to direct banking companies to resolve specific stressed assets by initiating insolvency resolution process.
The RBI has also been empowered to issue other directions for resolution, and appoint or approve appointment, authorities or committees to advise banking companies for resolution of stressed assets.
Highlight of the debate in Rajya Sabha
Participating in the debate, Jairam Ramesh of Congress demanded that NPA defaulters should be punished. He charged the Government with shying away from responsibility.
Sukhendu Sekhar Roy of Trinamool Congress alleged that the bill would not serve its intended purpose. Lodging his dissent, he asked the government to tell the House about the number of criminal proceedings initiated against wilful defaulters.
Naresh Aggarwal from Samajwadi Party said he is against the jailing of people for economic offences under the law. While talking about NPAs, he said power discoms have taken a lot of loan on government guarantee and then failed to return it, which is a big problem now. He also criticised the government for not acting swiftly against the people named in Panama paper and those who have been wilful bank defaulters.
Harivansh of JDU supported the bill, saying this would help initiate insolvency and bankruptcy against wilful loan defaulters.

Replying to a debate on the Bill, Finance Minister Arun Jaitley said, the wilful defaulters will not be spared and prosecution is being launched against them. He said, the government's decision has shaken the defaulters and they have started rushing to banks to resolve the issue.
In addition, he also said that the Non-Performing Assets (NPAs) in the banks stand at 6.41 lakh crore in the public sector banks while total stressed assets are at 8.02 lakh crore. He said, every account figuring in HSBC, Liechtenstein and Panama is being investigated and the Government in touch with concerned countries in this regard.
The Minister also said that infrastructures in Debt Recovery Tribunal, National Company Law Tribunal are being expanded to deal with stressed assets.