Ravi Shastri retained as Team India Head Coach: Know how Indian Cricket Team fared under Shastri
Ravi Shastri reappointed by the Kapil Dev-led CAC as the Head Coach of Indian Cricket Team till the World Cup T20. Check here how Team India fared under Shastri.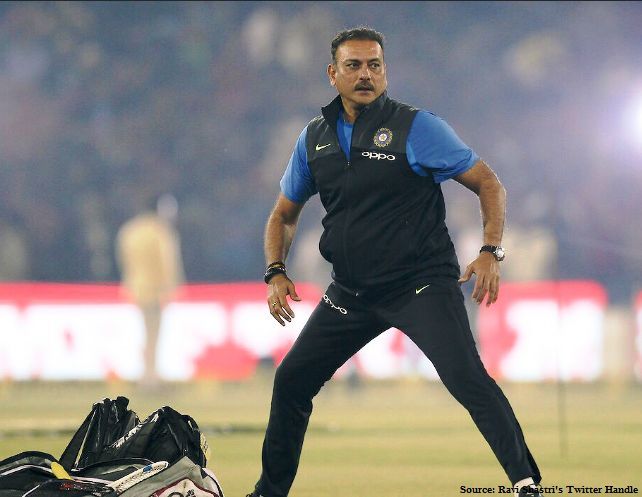 Ravi Shastri
Ravi Shastri has been reinstated as the Head Coach of Indian Cricket Team. His appointment was confirmed by the tweet of Board of Control for Cricket in India (BCCI), "Cricket Advisory Committee member @therealkapildev says the decision to reappoint @RaviShastriOfc as #TeamIndia's Head Coach was unanimous."
Shahtri was among the five shortlisted candidates who were interviewed for the post of Team India's Head Coach by Kapil Dev-led Cricket Advisory Committee (CAC). The CAC has now given two-year extension to Shastri. He will serve as the Head Coach till the World Cup T20 that will end in 2021. Shastri gave the interview on Skype from West Indies. Ravi Shastri was first named as the Head Coach of Team India on July 11, 2017. At that time, he was appointed to serve the post till ICC World Cup 2019.
Selection Panel
The Cricket Advisory Committee's selection panel comprised of Kapil Dev, Anshuman Gaekwad and former India women's captain Shantha Rangaswamy.
Other Applicants
The other applicants who gave their presentations regarding the post of Team India's Chief Coach to the Cricket Advisory Committee were:
Tom Moody: Former Australian all-rounder and Sri Lankan Coach
Mike Hesson: Former Coach of New Zealand and Kings XI Punjab (IPL)
Lalchand Rajput: Cricket Manager during India's 2007 World T20 victory
Robin Singh: Former Head Coach of IPL team Mumbai Indians
Team India's performance under coach Ravi Shastri: Victories & Defeats
Since his appointment in July 2017, Shastri has been actively involved in all the tournaments of the Indian Cricket Team. It was under Shastri's coaching that Team India defeated South Africa, Australia and New Zealand in One Day Internationals (ODIs); won Test Series in Australia and also clinched the Asia Cup 2018.
In Test Series, Team India won 13 of the 21 Test Tournaments since 2017; and managed to gain victory in 25 of the 36 T20 Internationals. In One Day Internatonals, Indian cricket won 43 of the 60 matches.
Setbacks: The major setback faced by the Team India under Ravi Shastri was India's defeat in the ICC Cricket World Cup 2019 tournament. India got knocked out in the semi-finals of the 2019 World Cup.
Moreover, the same defeat was experienced in 2015 when Team India was removed at the semi-final stage of the 2015 World Cup. Ravi Shastri was Team Director of Indian Cricket team at that time.
Ravi Shastri: Fact Box
- Played 80 Tests & 150 ODIs
- Team Director of Indian Cricket Team during 2014-16
- Cricket Manager of Team India during its tour to Bangladesh in 2007
- Member of ICC Cricket Committee during 2009- 2016
- Cricket Commentator