Surakshit Matritva Aashwasan (Suman): Everything you need to know!
The government has launched Surakshit Matritva Aashwasan to provide free health care facilities to pregnant women and newborns.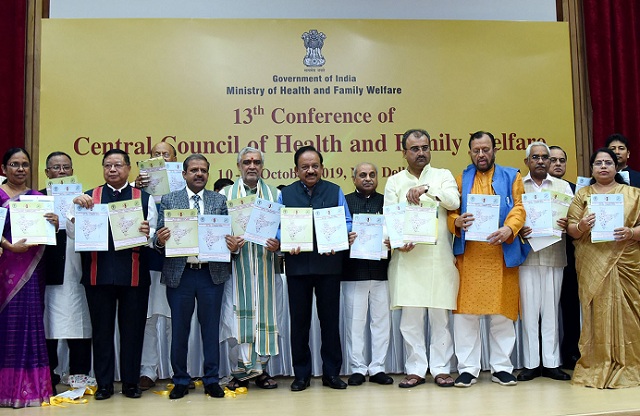 Surakshit Matritva Aashwasan launched
Surakshit Matritva Aashwasan (Suman): The Union Government has launched Surakshit Matritva Aashwasan (SUMAN) to provide quality healthcare at zero cost to pregnant women, new mothers and newborns.
Union Health and Family Welfare Minister Dr. Harsh Vardhan launched the SUMAN scheme along with other state health ministers on October 10, 2019 during the 13th Conference of Central Council of Health and Family Welfare in New Delhi.
While speaking during the conference, Dr. Harsh Vardhan said that the central government is committed to achieving the target of reducing maternal and infant mortality.
Also read: World Mental Health Day 2019: Everything you need to know!
Surakshit Matritva Aashwasan
• The Surakshit Matritva Aashwasan initiative or SUMAN scheme aims to provide dignified and quality health care at no cost to every woman and newborn visiting a public health facility.
• Under the scheme, all pregnant women, newborns and mothers up to 6 months of delivery will be able to avail several free health care services such as four antenatal check-ups and six home-based newborn care visits.
• The scheme will enable zero expense access to the identification and management of complications during and after the pregnancy. The government will also provide free transport to pregnant women from home to the health facility and drop back after discharge (minimum 48 hrs).
• The pregnant women will be able to avail a zero expense delivery and C-section facility in case of complications at public health facilities.
• The scheme will ensure that there is zero-tolerance for denial of services to such patients.
SUMAN scheme: Significance
The SUMAN scheme aims to bring down the maternal and infant mortality rates in the nation and to stop all preventable maternal and newborn deaths. The scheme will provide a positive and stress-free birth experience to the mother and newborn.
The government also ensured that dignified care is provided to the patients with early initiation and support for breastfeeding, free and zero expense services for sick newborns and neonates and zero dose vaccination.
Background
According to government data, India's maternal mortality rate has come down from 254 per 1, 00,000 live births in 2004-2006 to 130 in 2014-16. The infant mortality rate in India has also reduced from 66 per 1,000 live births in 2001 to 34 in 2016.
Along with prioritizing maternal and infant health, the government is also focusing on improving mental health facilities in the nation.
Also read: Pradhan Mantri Jan Arogya Yojana: All you need to know
Also read: National Digital Health Blueprint released by Health Minister Harsh Vardhan
Take Weekly Tests on app for exam prep and compete with others. Download Current Affairs and GK app
एग्जाम की तैयारी के लिए ऐप पर वीकली टेस्ट लें और दूसरों के साथ प्रतिस्पर्धा करें। डाउनलोड करें करेंट अफेयर्स ऐप
Android
IOS